John McEnroe Success Story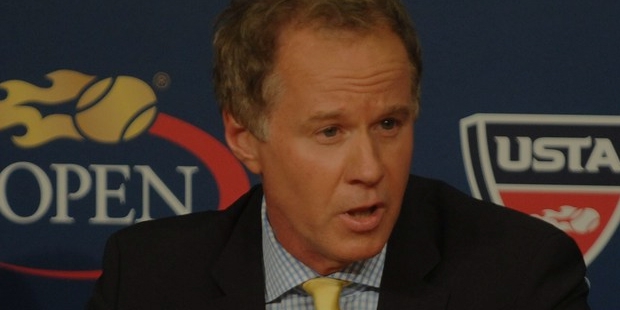 Childhood
John 'Patrick' McEnroe was born on February 16, 1959 at Wiesbaden, West Germany. He grew up in Douglaston, Queens. He used to follow his brothers who played tennis at the nearby Douglaston Club. He started playing with his brothers at the age of 8. At the age of 12, he as enrolled in the Eastern Lawn Tennis Association where he competed in the regional tournaments.
Beginning
He began winning so regularly that he was guaranteed to become an international player one day. But no one knew that, the day would come so soon. His first important victory was when he won the French Open Mixed Doubles with Mary Carillo as an 18 year old amateur.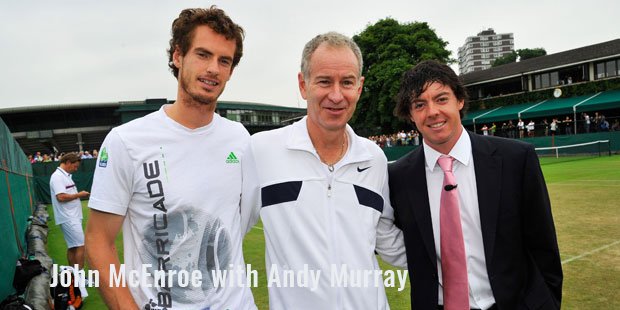 John McEnroe with Andy Murray
But that was only just the beginning. That year at Wimbledon, he went onto qualify for the Men's singles and went on to reach the semifinals of the most competitive tournament in the world. It was the greatest performance by an amateur, that too, a qualifier in the Open era.
Career
In 1977, he went to Stanford University and won the NCAA singles and team trophy during the year 1988. He turned professional that year, winning a total of 5 titles. In 1989, McEnroe created history by becoming the youngest player to win the U.S. Open at the age of 20.
He ended that year by winning a total of 10 singles titles and 17 doubles titles. This became the record for the Open era which would not be overtaken for years to come. In 1980, McEnroe lost the final against his rival Bjorn Borg at Wimbledon. But he came back to win his second U.S. Title by beating Borg in five sets. McEnroe was so dominant that he went on to win the both the Wimbledon and U.S. Open against Borg in 1981. He became the only player since 1920, to win three U.S. Open titles in a row.
In 1983, he reached his fourth consecutive Wimbledon final and won the title by just dropping a single set throughout the tournament. He lost the French Open final to Ivan Lendl in 1984, the best result he would ever achieve at that Grand Slam. Again in 1984, McEnroe won the Wimbledon title, this time by beating Jimmy Connors in straight sets. That year he also won his fourth U.S. Open by beating rival Ivan Lendl in straight sets.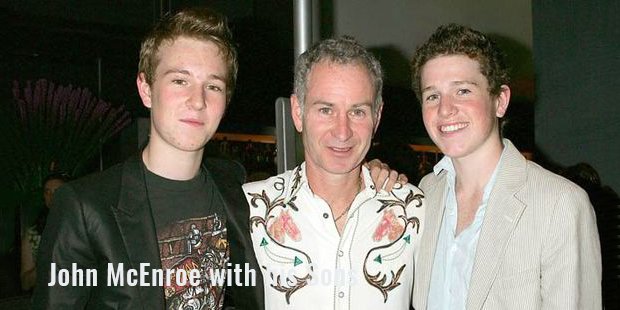 At the age of 25, he had already won 7 Grand Slam titles. But he would not be able to win any more singles Grand Slam titles in his career. He was World No.1 for a total of 170 weeks ending the year as No.1 from 1981 to 1984.
" Everybody loves success, but they hate successful people." - John Patrick McEnroe
More than his already successful singles career, was his doubles career. He is called by many as the greatest doubles player of all time. He was the No.1 player in doubles for a total of 270 weeks. He has won 5 Wimbledon doubles titles between 1979-1992 and 4 U.S. Open titles between 1979-1989. He was also the captain of the U.S.
Davis Cup team for a long time and took them to victory in 1978, 1979, 1981, 1982, and 1992. He won a total of 77 singles titles and 71 doubles titles in his career. He has been named the ATP Player of the year in 1981, 1983 and 1984. He has been one of the most influential and successful tennis players of the Open era.
Awards
2007

Philippe Chatrier
1984

ITF World Champion of the Year, ATP Player of the Year, World Number 1 Male Player of the Year
1983

ITF World Champion of the Year, ATP Player of the Year
1981

Associated Press Male Athlete of the Year, ITF World Champion of the Year, ATP Player of the Year
1978

ATP Most Improved Player of the Year
Know More
John McEnroe's Super Shots
Full Name :

John Patrick McEnroe
Zodiac Sign :
Birth Place :

Wiesbaden
Education :

Trinity School New York City,
Stanford University California
Occupation :
Industry :
Want to Be Successful?
Learn Secrets from People Who Already Made It
Please enter valid Email