Craig McCaw Success Story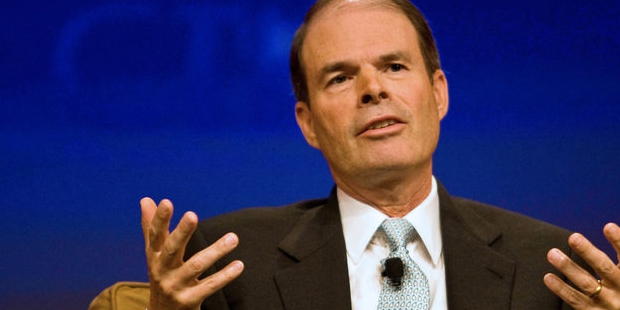 Craig McCaw is an American telecom entrepreneur who is listed in the Forbes List ofBillionaires ranked #1054th Billionaire for 2015 and ranked as #373rd in United States. He is the founder of the McCaw Cellular (now known as New Cingular Wireless Services) also part of AT & T Wireless in its previous form. Craig McCaw is called the pioneer in the cellular phone industry in the United States. He was instrumental in expanding the wireless broadband internet services across the length and breadth of United States through his company Clearwire Corporation by deploying broadband networks in markets ranging from major metropolitan areas to small rural communities. Craig McCaw Real Time Net Worth stands at $1.85 billion as on 28 August. 2015.
Early Life :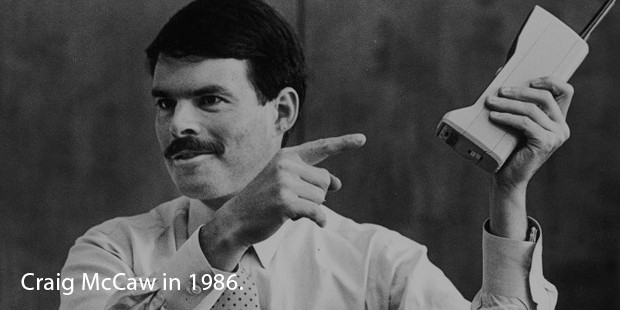 Craig McCaw is born on August 11, 1949 in Centralia – Washington and is the second son of four sons of Marion and John Elroy McCaw. Craig's father was a broadcasting magnate and was involved in the business of buying and selling of Radio Stations that earned him enormous wealth. John Elroy McCaw (Craig's father) died in 1969 leaving with him huge debts. Craig McCaw took over his father's cable TV business known with the name of Centralia Cable Company (the only company that was not sold to repay the debt) and ran it from his Stanford dorm room. Craig was in his senior year at Stanford University when he took over the cable TV business of his father and he has a firm desire of rebuilding his family name.
Achievements :
Craig McCaw along with his brothers were able to expand the small cable subscription company named McCaw Cablevision into a profitable conglomerate by using the cash flows to purchase other cable companies and by the 1980's – McCaw Cablevision emerged as the 20th largest cable carrier in the United States. Early 1980's saw Craig McCaw expanding the cable business and with the help of established firms, he acquired a credit line worth more than a billion dollar. Later on during the cellular licensing boom in United States, Craig switched into untested new business of cellular telephone services by incorporating a company known as McCaw Cellular in 1987.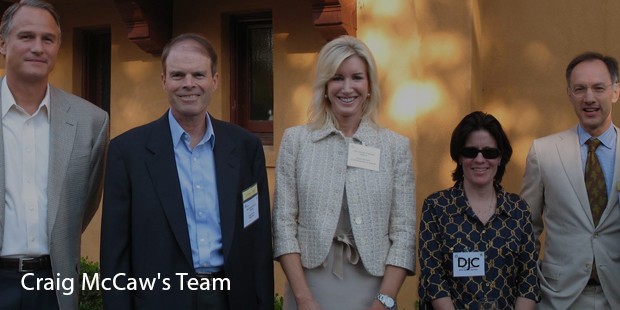 McCaw Cellular was sold to AT & T in 1994 for $12.6 billion implementing his beliefs according to his quotes – "The past is past and I guess if you live in the past you cease to live." McCaw also founded a wireless broadband internet access service company known as Clearwire Corporation in August -2004and by the end of 2010, Clearwire offered its broadband internet services in 71 markets in the United States covering more than 110 million people in addition to four markets in Europe. McCaw served as the Chairman of Clearwire Corporation until December – 2010 and as its chairman he quoted during an interview .
"Filling a need that others are not addressing has always been a focus of the companies that I have been involved with". Clearwire Corporation is now part of Sprint Corporation when in 2008; Clearwire completed a landmark transaction with Sprint combining their next generation wireless broadband businesses into a new wireless communication company.
Personal Life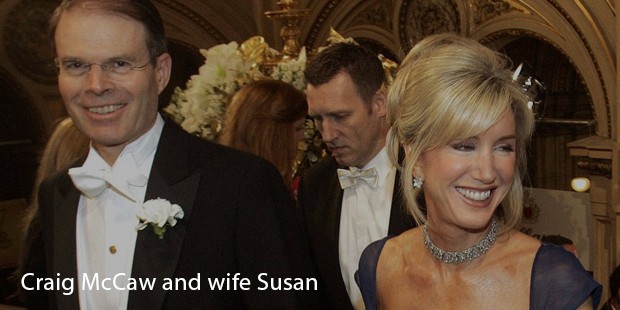 Craig McCaw is married to Susan Rasinski McCaw who is an investment banker. She was a former United States of America's Ambassador to Austria. They are parents to three children. Craig is one of the largest donors to The Free Willy Foundation, which helped in rehabilitating the killer Whale Keiko into its natural habitat. Craig these days runs his own private investment company – Eagle River Holdings and is the chairperson of Pendrell – an intellectual property firm based at Seattle.
Having fun with Craig McCaw's yacht White Cloud in the bay of Cannes
Full Name :

Craig McCaw
Birth Place :

Centralia
Washington
Occupation :
Industry :
Want to Be Successful?
Learn Secrets from People Who Already Made It
Please enter valid Email