Billie Eilish: Grammy History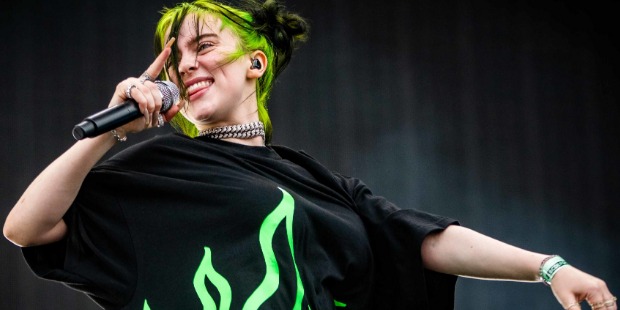 American teen sensation Billie Eilish created history at the 62nd Annual Grammy Awards in Los Angeles on the 26th of January 2020. At the glittering razzmatazz Staples Centre in Los Angeles, the stars descended in chic designers' outfits in anticipation for the big win for their creativity and talent. The evening belonged to the 18-year-young Billie Eilish, who took home four Grammy Awards.
Billie Eilish won Record of the Year Grammy for 'Bad Guy', Album of the Year Grammy for 'When We All Fall Asleep Where Do We Go?', Best New Artist Grammy and picked up her fourth Grammy along with her brother Finneas O'Connell in the Song of the Year category for 'Bad Guy' as songwriters. She also won her fifth winning the Best Pop Vocal Album Grammy for 'When We All Fall Asleep Where Do We Go?' album.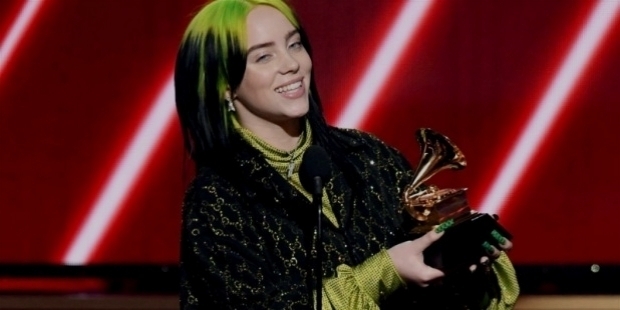 Billie Eilish created Grammy history to become the first female artist and the second singer to win the four major categories – Record of the Year, Album of the Year, Song of the Year and Best New Artist in a single year. Christopher Cross was the first singer, male or female, to win all the four major categories Grammy in the year 1981.
Christopher Cross won the Record of the Year Grammy for 'Sailing', Album of the Year for 'Christopher Cross', Song of the Year Grammy for 'Sailing', Best New Artist Grammy and also won the Best Arrangement Grammy for 'Sailing' in the year 1981. It is fascinating to note that after Christopher Cross entered the Grammy history books as the first sensational singer to win all the four major categories, he faded away from public's attention by 1984.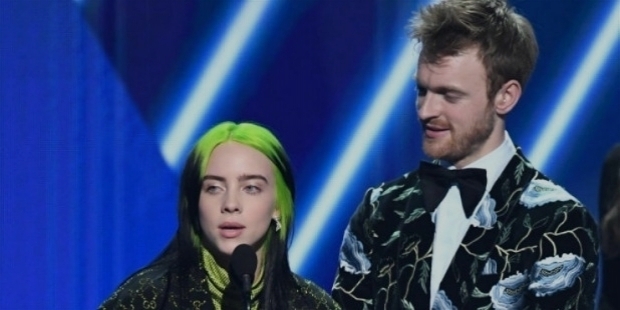 Billie Eilish entered the Grammy Record books by becoming the youngest solo performer at 18 to ever win the Album of the Year Grammy for 'When We All Fall Asleep Where Do We Go?' album. The previous youngest solo performer was 20-year-young Taylor Swift, who won the Album of the Year Grammy for 'Fearless' in the year 2010.
It is really interesting to note that Billie Eilish is the second youngest female artist to win the Song of the Year Grammy in the Grammy History books. In the year 2014, Ella Marija Lani Yelich-O'Connor, professionally popular as Lorde from New Zealand was the youngest female artist to win the Song of the Year Grammy Award at the age of 17 for 'Royals'.
The other notable Grammy winner was Melissa Viviane Jefferson, professionally popular as Lizzo. Lizzo had a total of 8 nominations – the most nominations at the 62nd Annual Grammy Awards. Lizzo went onto win three Grammy Awards. She won the Best Urban Contemporary Album Grammy for 'Cuz I Love You', Best Pop Solo Performance Grammy for 'Truth Hurts' and Best Traditional R&B Performance Grammy for 'Jerome'.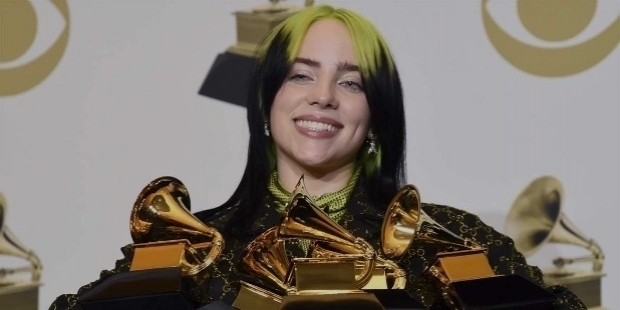 Lizzo was also nominated in the Best New Artist, Album of the Year, Record of the Year, Song of the Year and the Best R&B Performance Grammy categories. Montero Lamar Hill, popularly known as Lil Nas X in the music circle was the only male, who was nominated in six categories, the most by any male artist. Lil Nas X won the Best Music Video Grammy and the Best Pop Duo/Group Performance Grammy for 'Old Town Road (Remix)'.
The Grammy snub to Lizzo with eight nominations and Lil Nas X with six nominations was also critically conspicuous, because they were black. International Awards' nights have become more of a 'White only' in recent time. Remember the recently concluded Screen Actors Guild Awards? The Grammy Awards' winners are decided by the Recording Academy members. Interestingly, the Recording Academy CEO Deborah Dugan's departure and her allegations about the conflicts of interest in the nominations' process have raised more doubts and concern worldwide.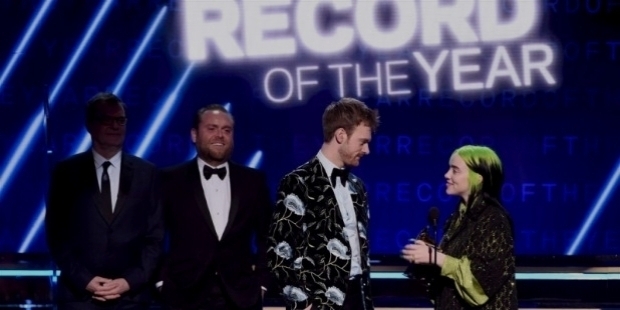 Billie Eilish and elder brother Finneas collaborates in perfect unison to win hearts of the younger generation. The sister-brother duo was the cynosure at the 62nd Annual Grammy Awards. However, the evening took the centre stage with Kobe Bryant's untimely demise with his daughter Gianna in the helicopter crash on the same very day in the morning.
Alicia Keys hosted the spectacular evening starting with the heartbroken new saying, "We are literally standing here heartbroken in the house that Kobe Bryant built. We never imagined in a million years, we would have to start the show like this."
Journey to Stardom
At the age of 15, when Billie Eilish posted 'Ocean Eyes' on SoundCloud – her first single in the year 2016, little did she knew that she would end up in Grammy history records within few years. 'Ocean Eyes' was Billie Eilish's first hit of her career. In just three years, Billie Eilish has achieved more than others could have ever imagined in their lifetime.
Success at such a young age can be very dangerous for anyone in the world. In the world of music, there are plenty of horrid examples of success destroying an artist's ultimatum success. Michael Jackson is one of the best examples, who achieved success to stardom and then kaboom!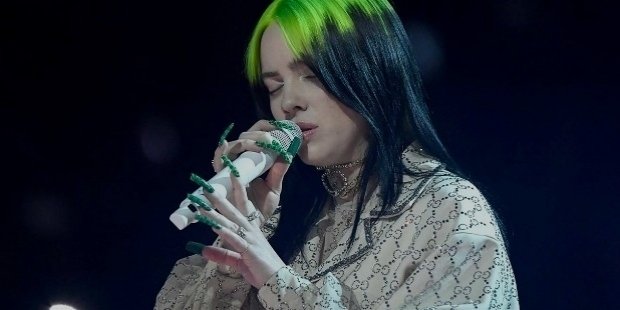 Billie Eilish had created Grammy history as the youngest ever to have been nominated for the music award. She was destined to become a star at a young age. Ever since her childhood, her family used to watch the Grammys every year. In one of her interviews, she had revealed about her Grammy nominations, "I mean – the Grammys is the Grammys! As cool as everything else is, it's like, the Grammys!
Every year, my family and me would all sit in the living room and watch the show. We never missed it, so the fact that I am the same little girl watching that in my living room, and then I am still in that same living room being nominated for six?"
'When We All Fall Asleep, Where Do We Go?' album was on the No. 1 spot on the Billboard 200 in 2019. She was the hit performing Live at Coachella and Lollapalooza. Eilish's fan base grew bountiful and her popularity grew. Billie Eilish adopted electric shade to look distinctive and unique from the rest. Interestingly, after winning five Grammy Awards as the youngest female artist in the world, Billie Eilish needs no such artificial makeover. Her talent speaks for herself.
Billie Eilish is today's teens' stylish icon. She has huge fan following, who try to emulate her stylish look dying their hair in shades of electric blue and pale purple, dead eyes and wearing baggy anti-silhouette. It is but obvious that parents of the teens dislike Eilish's style and fashion appeal for their daughters. However, with her Grammy wins, parents may change their stance towards the teen idol. Billie Eilish has taken the youth culture to a new level.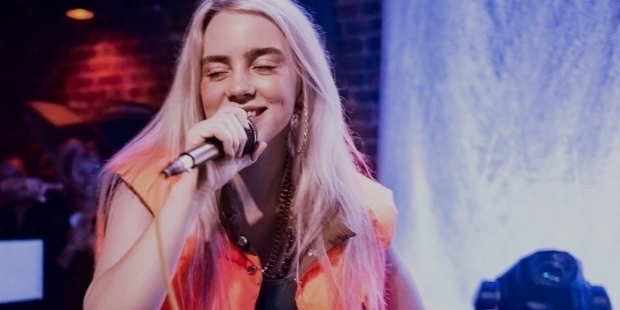 Success has its own downside. And Billie Eilish realized that she can no longer loiter around in public spaces any more. Stardom has surely made it difficult now unlike her growing up years. This aspect can be very haunting for the teenager. In one of her interviews, she had disclosed, "For a minute, I could go somewhere nobody knew who I was, maybe at Costco or something. I would go places and try to convince myself I wasn't faaamous or whatever."
Now, the star is surrounded with personal bodyguards, because fans can be unruly sometimes. She had stated earlier, "There's no other choice for me, I literally have to." Eilish is very creative in nature and has keen eyes as to what is going around the virtual world. She has brilliantly used the internet to her advantage by utilizing latest internet ideas like EDM drops, SoundCloud rap abandon and sad-girl bedroom confessions into her songs.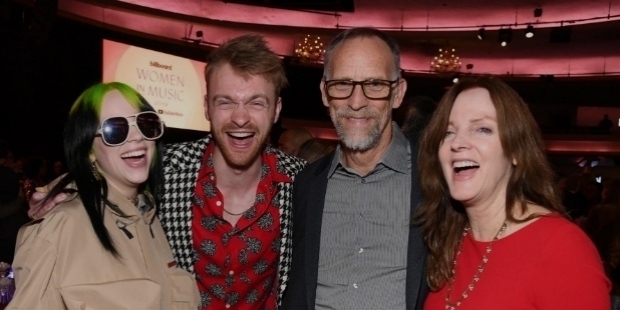 Her songs are edgy and genre agnostic fusion, yet playlist friendly, which is why she has a huge fan base following her with keen interest. She has combined pop with hip-hop to make it her strength. She describes herself as a difficult person, who believes in hard work. She had stated earlier in an interview, "Everything could be easier, if I wanted it to. But, I am not that kind of person and I am not that kind of artist. I would rather die than be that kind of an artist."
Early Life:
Billie Eilish Pirate Baird O'Connell, popularly known as Billie Eilish was born in Los Angeles, California on the 18th of December 2001. Father Patrick O'Connell worked as an actor. Mother Maggie Baird worked as an actress and a screenwriter. Billie's parents also happen to be musicians. Billie was homeschooled by her mother. She has an elder brother Finneas, four years older than Billie.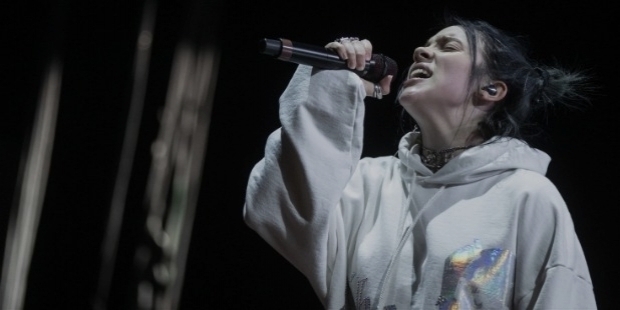 Maggie taught her children basics of songwriting early in life. Little Billie was gifted and a natural. At a tender age of four, Little Billie wrote her first song and began singing at a young age. On the other hand, Finneas wrote, performed and produced his own songs with his band. Encouraging parents influenced the sister-brother duo to explore the world and inspired them to express themselves during the growing up years.
Billie's parents even made their children to experience acting. As destined, she disliked acting while loving recording background dialogues for crowd scenes. She has worked in films like X-Men, Ramona and Beezus, and Diary of a Wimpy Kid. When Billie was eight, she joined the Los Angeles Children's Chorus. The rest has become history now!
Full Name :

Billie Eilish Pirate Baird O'Connell
Born :

18th-Dec -2001
Birth Place :
Occupation :
Industry :
Want to Be Successful?
Learn Secrets from People Who Already Made It
Please enter valid Email