People's Power: II – Year end Special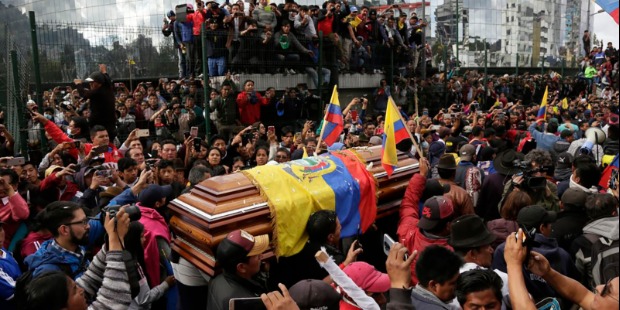 The growing social inequality had given the People's Power to rise in the year 2019 all across the globe. Authoritarian regime further added miserable living conditions to make citizens of respective countries to flock the streets in huge numbers. In this second part, www.successstory.com covers more countries, where People's Power had challenged respective governments in the year 2019.
In Ecuador, President Lenin Moreno's government announced austerity measures for the citizens to suffer more by escalating the already pitiable living conditions. Fuel subsidies were terminated by the government to make a sharp rise in fuel prices. People's Power stood united against the government's austerity measures affecting a large percentage of the population.
On the 3rd of October 2019, there were several demonstrations by the People's Power as taxi, bus and truck drivers came out in large numbers. President Moreno immediately declared a State of Emergency to quell the demonstrations. He struck a deal with the Central Unions to end the planned strike. However, People's Power was not yet ready to surrender their demands to end the austerity measures. Indigenous people's groups along with University students and Labour Unions stood against the government united and strong.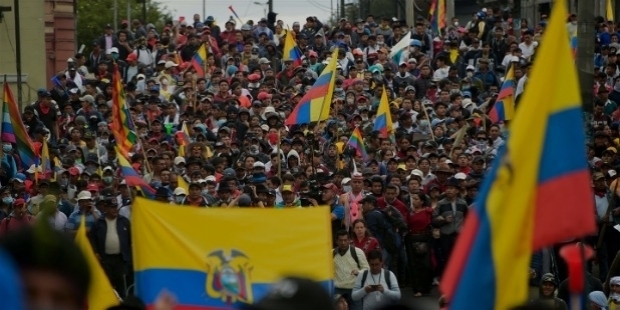 Moreno refused to back down and there were deadly clashes on the Quito streets between People's Power and the riot police forces. 8 people died and 1,340 were reported injured during the clash. As many as 1,192 people were arrested by the police. On the other hand, People's Power captured 50 servicemen and held them captive during the attempt to break into the Presidential Carondelet Palace in Quito. On the 8th of October 2019, President Moreno shifted his government to Guayaquil, the coastal city.
People's Power occupied the Sacha Oil field to force the government to shut its operation. Thereafter, two more oil fields were captured along with repeater antennas of the State TV and Radio Stations. All the main roads were occupied by indigenous demonstrators and the city of Cuenca was cut off completely. People's Power stormed to occupy the National Assembly on the 9th of October 2019. Moreno refused to resign and night curfew was implemented.
On the 10th of October, People's Power captured 10 police officers and made them to carry coffin of a dead indigenous demonstrator. The captured officials were paraded in public at the Casa de la Cultura Ecuatoriana. Three days later, President Moreno had forcefully succumbed to People's Power to end his unpopular austerity measures after negotiations with CONAIE.
Ethiopia, under the 2019 Nobel Peace winner Prime Minister Abiy Ahmed, saw the rise of People's Power in the month of October. Jawar Mohammed, Ethiopia's media owner and activist alleged the Prime Minister for directing members of the police to intimidate his security detail in order to detain him on the 23rd night. The incident caused religious demonstrators to flock the streets in Oromia and Amhara regions against attack on various religious facilities. 86 Ethiopians lost their lives during the violent demonstrations and as many as 800 were reported to be injured during the clashes with police forces.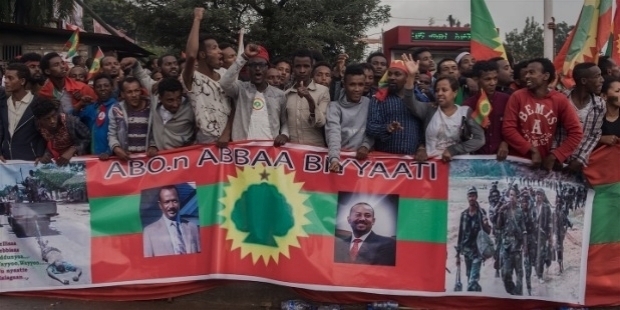 In France, the Mouvement de Gilets Jaunes started their demonstrations, against Macron's 'Green Fuel Tax' sharp rise, completed its first year anniversary on the 17th of November 2019. The rise of People's Power forced Macron to ultimately back down and scrap the fuel price rise. However, the demands of the People's Power have expanded and elaborated multi-folds towards the social inequality and injustice towards the lower income groups of population.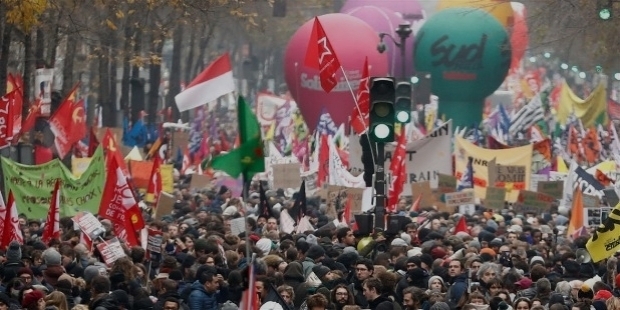 The Yellow Vests agitation is the longest-running People's Power demonstrations in the world. The Yellow Vests had, have and are voicing their voice against Macron's austerity measures to increase crude oil prices, fuel tax, implementation of more traffic cameras, repeal 2017 Wealth Tax and Neo-liberalism. People's Power's demands have expanded and are demanding from the government for an increase in the French minimum wage, end austerity measures, improve standard of living and government services in rural areas and hold government officials accountable for failing and being involved in corruption.
In spite of being the longest-running demonstrations of People's Power, the Gilets Jaunes have failed to force President Macron to give in with their large demands. 11 Frenchmen lost their lives and 4,000 were badly injured during the 14 months demonstrations, many of them lost their eyes with police-fired rubber bullets. 8,400 people have been arrested and 2,000 remanded in custody so far.
The Yellow Vests Movement has been inspirational for many countries, where People's Power rose to challenge their respective governments. As many as 26 countries saw the rise of Yellow Vests movements from Australia, Bulgaria to Canada to Croatia, Egypt, Finland, Germany, Iraq, Iran, Ireland Israel, Italy, Latvia, Libya, the Netherlands, Nigeria, Pakistan, Poland, Portugal, Russia, Serbia, Spain, Taiwan, Tunisia, UK and the United States.
People's Power in Gambia rose to the most interesting issue against President Adama Barrow. They felt deceived by Barrow's promise to revive the nation after becoming Gambia's President in early 2017, after 22-year-dictator Yahya Jammeh's brutal ruling. Barrow had promised to raise living standards of Gambians and unite the fragmented nations with democratic reforms. He also promised to step down from Presidency after three years.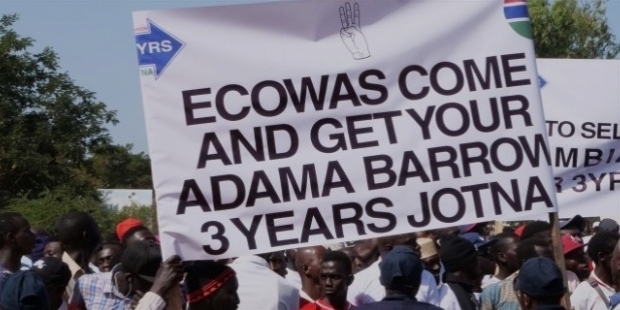 In recent times, Gambians are not satisfied with Barrow's reforms, which are same as the previous dictator's regime. Corruption has also angered the citizen, who rose with a simple slogan 'Three Years is Enough'. People's Power displayed their strength on the streets of Banjul. Gambian Economy is in a tattered state and the President has failed its people. Now that he has refused to step down, People's Power is increasing their pressure to force Barrow to resign.
In Georgia, People's Power demonstrations have been sporadic in nature. The first demonstration was first seen on the 20th of June 2019, when the Communist Party member Sergie Gavrilov delivered speech in Russian extolling the Orthodox brotherhood of Georgia and Russia. People's Power gathered in large numbers in the front of Parliament of Georgia. Violent clashes between the police forces and demonstrations saw 240 people injured and 305 were arrested. Two people lost their eyes due to rubber bullets fired by police.
Four days later, Bidzina Ivanishvili, the Georgian Dream Party member pacified the demonstrators by announcing a change in electoral system to satisfy their demands. Five months later, on the 13th of November, People's Power once again blocked the Parliament building over promised electoral reforms, which the Georgian Dream Party failed. People's Power forced Parliament of Georgia Chairperson Irakli Kobakhidze and Member of Parliament Zakaria Kutsnashvili to resign.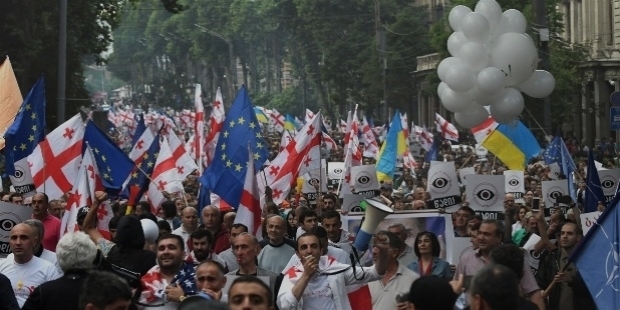 People's Power rose multiple times in Greece throughout the year. On the 20th of January 2019, peaceful People's Power demonstrations turned violent when the Greek Parliament was voting to rename nation's northern neighbour as North Macedonia. On the 24th of October, Students' Power was brutally challenged by the police, who demonstrated in large numbers against the government's planned overhaul of business rules.
The newly-elected Prime Minister Mitsotakis's administration came under fire over police operations against anarchist squats and demonstrators. Tensions grew over recent amendment to allow police checks in Universities. In November People's Power in Public sector demonstrated against the conservative government's planned legislation to deregulate the labour market. People's Power immobilized transport links to create widespread disruption.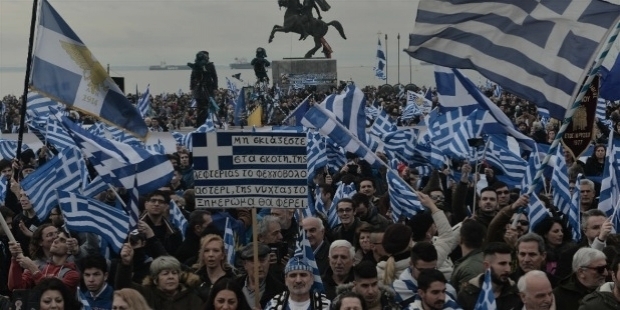 On the 7th of December People's Power marched in Greece's second-largest city Thessaloniki to commemorate the death of 15-year-old Alexandros Grigoropoulos. Alexandros was shot dead by a policeman during a street altercation in central Athens on the 6th of December 2008. Clashes between the police and People's Power lasted for more than two weeks. The year-end protest was one of the most severe rise of People's Power Greece had seen in decades.
Guinea's two-time elected President Alpha Conde's bid to adopt a reformed Constitution to extend his time in office beyond 2020 angered the citizen to give rise of People's Power. Thousands gathered to demonstrate against the President, who has been embroiled in various corruption cases. Alpha Conde is not ready to give away his Presidential power after 2020. Since 24th of October 2019, more than 20 people have been killed by the police forces and many injured.
In Haiti, President Jovenel Moise's government has pushed the citizens towards catastrophic proportion to survive. People's Power have been demonstrating against the corrupt government and demanding President Moise to resign since 7th of July 2018. In its third year, there seems to be no end of the suffering with rising fuel prices and State-created shortage. People's Power also wants corrupt officials to be prosecuted. 187 people have died so far in the past 550 days.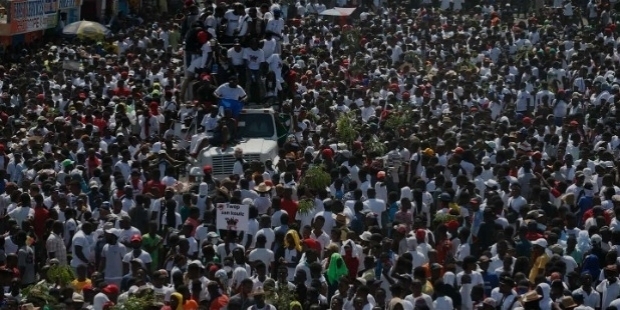 In People's Power: III – Year end Special, we will elucidates about the rise of People's Power in many more nations. Stay tuned…
Want to Be Successful?
Learn Secrets from People Who Already Made It
Please enter valid Email