50 Must Read Books in Your Lifetime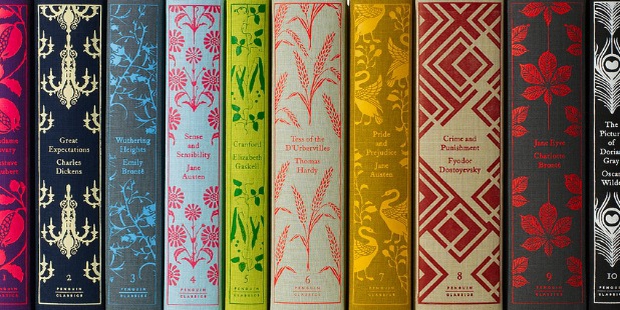 In today's world, everyone likes to read books and their importance. They are a bundle of pages with a complete source of knowledge, vocabulary, and a healthy dose of entertainment.
Let's take a look at few books that we must surely read in our lifetime:
1. Frankenstein by Mary Shelley
It's a story of a very popular monster named 'Frankenstein'. It's a must-read novel for all age groups.
2. Life of Pi by Yann Martel
It is a story of survival of a boy on a rescue boat along with a tiger.
3. A Passage to India by E. M. Forster
It is about a young British schoolmistress Adela Quested and her elderly friend.
4. Jane Eyre by Charlotte Bronte
The novel begins with the character named Jane Eyre who lives with her maternal uncle's family. It is a beautiful narration of the story of a girl child blossoming into adulthood.
5. The Diary of a Young Girl by Anne Frank
It is a diary of a girl who shows her survival during the world war. It is a heart touching novel.
6. The Catcher in the Rye by J.D. Salinger
A heartbreaking and revelatory story; this novel will take you into the pathos of teenage.
7. The Great Gatsby by F. Scott Fitzgerald
This book is told by Nick Caraway about his strange neighbor Gatsby. It is the story based in 1922.
8. Nineteen Eighty Four by George Orwell
A story that follows a seemingly insignificant man who gets disillusioned with his meager existence and so begins a rebellion against the system that leads to his arrest, torture, and conversion.
9. The Alchemist by Paulo Coelho
It is an enlightening tale on omens intuitions and alchemy.
10. Harry Potter series by J.K. Rowling
We all are familiar with Harry Potter movies. Just like their movies, their novels are great too. The fantasy lovers and adventurous people will love it.
11. The Bible
Who doesn't know about the Bible? It is a holy book in the Christian community. However, neither religion not community matters; it's for every human being.
12. Don Quixote by Miguel de Cervantes
You can go on an adventurous journey with a self-appointed knight in a dented armor.
13. The Canterbury Tales by Geoffrey Chaucer
The first novel in English in recorded history. Canterbury tales will take you to the unique pilgrimage.
14. Game of Thrones by George R.R. Martin
This dark fantasy with its seven kingdoms, dragons, wargs, and white walkers will keep you reading the book for a very long time.
15. Lord of the Rings trilogy by J R R Tolkien
It is a very popular movie series which is based on its novel. Whosoever loved the movie will definitely appreciate this novel too.
16. Wuthering Heights by Emily Brontë
A heartbreaking tale of passionate love.
17. To Kill a Mockingbird by Harper Lee
Written from a child's perspective, it is bound to get your tears flowing.
18. Alice's Adventures in Wonderland by Lewis Caroll
It is an adventurous story of a girl who enters a wonderland land of mystical creatures.
19. Divine Comedy by Dante Alighieri
Follow Dante on his journey through hell, purgatory, and paradise.
20. The Picture of Dorian Gray by Oscar Wilde
A book that was censored by over 500 pages before publication in England, a book so controversial, that it renamed gothic novels for all times.
21. Great Expectations by Charles Dickens
A guilty conscious and a criminal- Great Expectations brews a tale of wonder and intrigue.
22. One Hundred Years of Solitude by Gabriel Garcia Marquez
Let the solitudes seek into you with the chronicle of five generations of Buendia family.
23. The Gambler by Fyodor Dostoyevsky
It is a short novel by Fyodor Dostoyevsky about a young tutor in the employment of a formerly wealthy Russian general and focusses on addiction to roulette.
24. The Red and The Black by Stendhal
It is a passionate tale of love, ambition, and pretensions.
25. Thank you, Jeeves! By P. G. Wodehouse
Get onto a rollercoaster of comedy with Wodehouse. You are guaranteed a hilarious ride.
26. Letters to a Young Poet by Rainer Maria Rilke
The sage advice of Rilke on life and writing is a must read for every bookworm.
27. Crime and Punishment by Fyodor Dostoyevsky
A gem of Russian literature, Crime and Punishment, will lead you through the folds of a murderer's psyche.
28. Adventures of Huckleberry Finn by Mark Twain
This innocent tale written from a child's view point will leave you with intriguing insights about relations and life.
29. Anna Karenina by Leo Tolstoy
Two tales of love taking different directions reaches two different conclusions.
30. Gulliver's Travels by Johnathan Swift
A journey into strange lands of little men, tall men, talking horses, and flying islands; Gulliver's Travels remains full of surprises until the end.
31. The Illiad and Odyssey by Homer
The decade-long war for the love of one woman shocks the reader with the frivolity of gods and the deep values that operate within Greek society.
32. Dead Souls by Nikolai Gogol
The stagnating state of Russian peasantry and aristocracy weaves a charming net of laid back society too stubborn to change and one man who is too clever to resist the temptation.
33. Gargantua and Pantagruel By Rabelais
It is a grotesque and the hilarious tale of a father and son and their conquests. It is sure to keep you entertained.
34. The Discovery of Witches by Deborah Harkness
A plethora of witches, vampires, demons and humans with blood oaths and spells is a perfect read for a summer eve.
35. Love in the Time of Cholera by Gabriel Garcia Marquez
Encompassing all sorts of love in the world; this book leaves one satiated and swooning at the same time.
36. Alice Through the Looking Glass by Lewis Carroll
And the tale continues with Alice going on more adventures with her mysterious friends.
37. Mansfield Park by Jane Austen
It is another of Austen's brilliant Victorian romances.
38. Eat Pray Love by Elizabeth Gilbert
Having loved and lost, Gilbert's tale is one of recovery and how to fall in love with life all over again.
39. Chronicles of Narnia by C. S. Lewis
Four kids tumble into a wardrobe and reach a secret world. Their adventures will delight your heart.
40. Charlie and the Chocolate Factory by Ronald Dahl
Stuff yourself with the unlimited candies of the chocolate factory!
41. The Tales of Beedle the Bard by J. K. Rowling
A must read for all Harry Potter fans. It is an extension of the magical world and its stories.
42. Grimms' Fairy Tales by Brothers Grimm
Lose yourself in these fairy tales which are ages old and yet as true as when they were written.
43. A Thousand Splendid Suns by Khaled Hosseini
It is a tale of woes and struggle of three Muslim women to find love in their unforgiving society.
44. M is for Magic by Neil Gaiman
It is a lovely collection of short stories to warm your heart and give you a company on cold nights.
45. His Dark Material series by Philip Pullman
His dark material is a fantasy novel and an epic trilogy by Philip Pullman.
46. The Fountainhead by Ayn Rand
Wander into this capitalist vista that has now become a reality and you will emerge as a changed person. It is astonishingly hypnotizing and few are disenchanted from Rand's powerful portrayal.
47. Anne of Green Gables by L.M. Montgomery
Follow Anne's journey tumbling through her lush green dream land.
48. Heart of Darkness by Joseph Conrad
It is a story of man, who visits Africa and gives us an account of the brutality and hatred by the colonizers and the native African people.
49. The Color Purple by Alice Walker
A wrenching tale of blacks facing disparity in equality.
50. The War of the Worlds by H.G. wells
It is a story of an alien invasion. It is a very interesting and adventurous story. Every person who loves science fiction is going to love it.
There are numerous books that you could read throughout your life. Some would be boring while some would be amazing. The above listed books are the most appreciated with the best story line in it. You will surely enjoy if you read them and would be able to correlate it with yourself.
Want to Be Successful?
Learn Secrets from People Who Already Made It
Please enter valid Email