Trevor Noah SuccessStory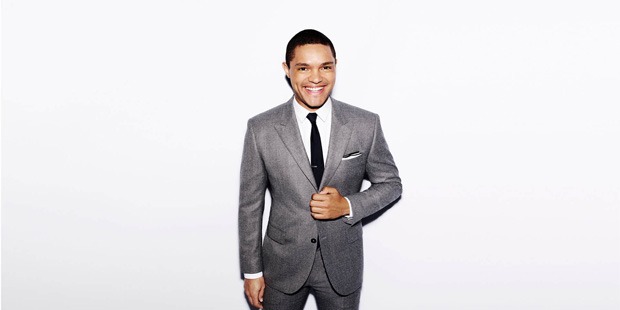 Trevor Noah is one of the busiest people in comedy today. Aside from recently hosting the 2021 Grammys, he also hosts his daily late-night political satire program "The Daily Show with Trevor Noah." But despite the massive success Noah has received in recent years, he endured countless struggles just to get to where he is today. Behind the laughter and jokes is a man who suffered tragedy numerous times, but seeing his triumph today makes his success story even more inspiring.
Difficult Childhood
Trevor Noah was born in Johannesburg, South Africa on February 20, 1984. His father Robert is of Swiss descent while his mother Patricia is Xhosa which is a Nguni ethnic group in South Africa. At the time, Robert and Patricia's marriage was considered illegal as sexual relations or marriages between interracial couples were prohibited under the Prohibition of Mixed Marriages Act of 1949.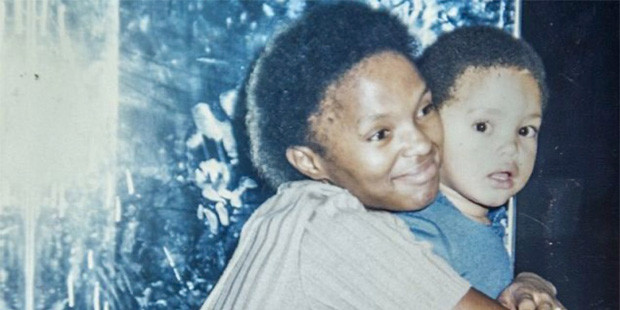 Despite the law being amended a year after Noah was born, his mother still kept him indoors for safety reasons. Aside from Robert, the family soon moved to the town of Soweto which was a predominantly black community. But the struggles would not end there as Noah, together with his mother and younger brother were faced with life-threatening situations on a daily basis. In his 2016 memoir "Born a Crime: Stories from a South African Childhood," Noah recalled one particular incident where they had to jump from a moving bus as the driver was threatening to kill them.
New Beginnings Amidst a Family Tragedy
Things started to turn the corner for Noah during his high school years at Maryvale College, a private Roman Catholic high school in Johannesburg. Realizing that English was the only way to get a good life after graduation, he began studying the language. He also sold food and bootleg CDs/video games to his classmates to earn extra cash. Noah's love for entertainment also began at an early age, making his own mixes and hosting street parties around the community.
At 18 years old, Noah had already appeared on television and was hosting his own radio show. He then decided to do comedy full-time, working with local and international comedians which eventually landed him an opening act slot on Russell Peters' South Africa show.
Aside from comedy, Noah's sharp wit also earned him numerous hosting gigs early in his career. From hosting educational programs to gameshows and even award shows particularly the 2010 South African Music Awards, Noah was beginning to build a strong hosting portfolio.
Before relocating to the United States in 2011, Noah had performed all over South Africa, giving performances in popular shows such as The Blacks Only Comedy Show, the Heavyweight Comedy Jam, and the Cape Town International Comedy Festival, among many others. He also performed in his own stand-up comedy specials "The Daywalker" and "Crazy Normal." But around the same time, Noah would overcome yet another struggle as Patricia Noah was shot by her second husband Ngisaveni Shingange with Ngisaveni even threatening to shoot Noah as well. Luckily, Patricia survived and Ngisaveni was convicted of attempted murder.
A New Life in the U.S.
Upon arriving in Los Angeles at the age of 27, Noah was already making waves as a bright young talent. In 2012, he became the first South African stand-up comedian to appear on the "Tonight Show" and would repeat the same feat after appearing on the "Late Show with David Letterman" a year later. He then made his Comedy Central debut in 2013, appearing on the popular series "Comedy Central Roast."
By 2014, Noah was already a recurring contributor on The Daily Show. Originally airing in 1996, The Daily Show had become one of the most popular news satire programs in the United States. First hosted by Craig Kilborn between 1996 and 1998, The Daily Show would then give the reigns to Jon Stewart who would then move on to host the show for 16 years. "The Daily Show with Jon Stewart" would not just become a comedy program but also a cultural phenomenon, making Stewart a household name as well as a winner of multiple Emmys and Grammys.
The Daily Show with Trevor Noah
By March 2015, Noah was officially chosen as the next host of The Daily Show after Stewart announced his retirement. Speaking with The Hollywood Reporter on Noah's appointment, Comedy Central's then-President Michele Ganeless said that the company was looking for someone who "brings a unique and distinct point of view appropriate for today and for the years to come." She also added that Noah's humor and intelligence make him the perfect person for the job.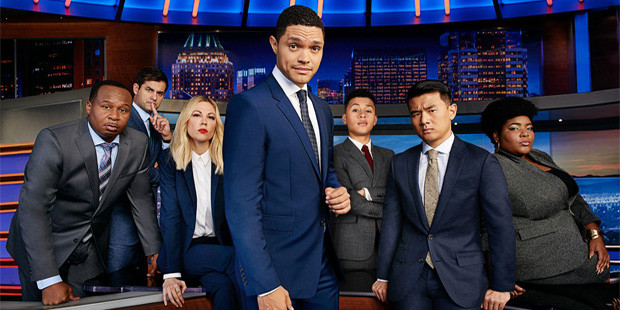 Although Comedy Central had complete faith in Noah, fans were hesitant in accepting Noah as the show's new host mainly because of his inexperience and hosting style. It also didn't help that fans were calling for former Daily Show anchor John Oliver to lead the show instead. At the time, Oliver had already inked a two-year deal with HBO to host his own show "Last Week Tonight." But despite all the noise, Noah commenced his Daily Show career on a high note, earning positive reviews from critics as well as praise from long-time fans.
Noah's success didn't just earn him multiple stand-up specials in Comedy Central and Netflix but also a contract extension that would see him host The Daily Show until 2022. The program is also seeing a rise in audience numbers in recent years, an indication that Noah isn't just connecting with older audiences but with the new generation as well. Jon Stewart has also aired support for his successor, regularly making cameo appearances as well as calling the show "better" with Noah at the helm. Despite late night news satire still dominated by veterans Stephen Colbert, John Oliver, and Seth Meyers, Noah is beginning to gain ground in a big way.
Hosting the Grammys
Noah became a first-time host of the annual Grammy awards as he was selected by The Recording Academy to host the major music event last November. Officially held at the Los Angeles Convention Center on March 14, 2021, The 2021 Grammy awards (formally called the 63rd Grammys) was unlike any other Grammys held in previous years.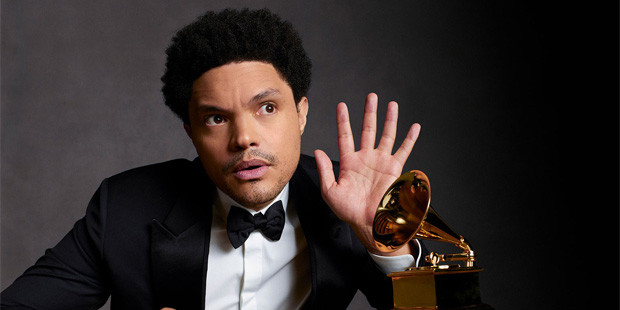 Aside from the venue being moved from the Staples Center, only artists were permitted to attend the event due to COVID-19 protocols. Nonetheless, the show went on and Noah was on the top of the game throughout the entire event.
Personal Life
In 2018, Noah set-up the Trevor Noah Foundation in his hometown of Johannesburg to help orphans and vulnerable children obtain a formal education.
Noah has two brothers from her mother's second marriage, Andrew and Issac Shingange. He is also multilingual, being able to speak English, Afrikaans, Zulu, Xhosa, Tswana, Tsonga, and some German. He currently resides in New York City with his girlfriend American model and actress Minka Kelly.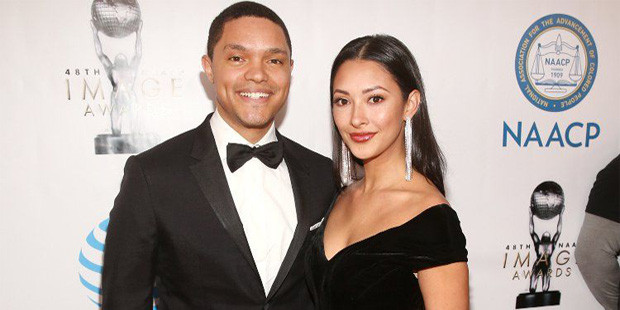 The Daily Show has entered a new generation with Trevor Noah at the helm. But despite the comedian already experiencing massive success at a young age, most is in agreement that he's only getting started.
Trevor Noah Talks Getting The Daily Show
Want to Be Successful?
Learn Secrets from People Who Already Made It
Please enter valid Email