Tony Hsieh : The Entrepreneur Who Delivers Happiness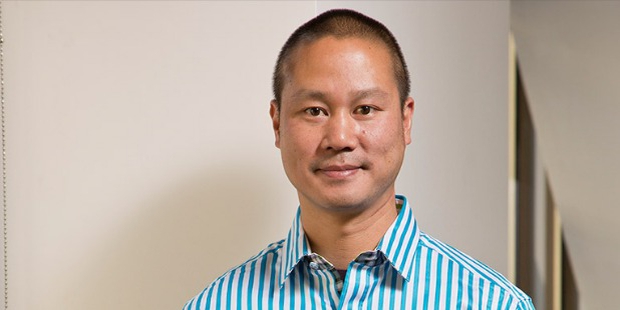 "I had decided to stop chasing the money, and start chasing the passion."
Introduction
A venture capitalist and an American internet entrepreneur, Tony Hsieh became one of the early risers when his internet agency network LinkExchange (co-founded) was bought by Microsoft. In his early 40s, he is an example of success via quality hard work. He is also the CEO of Zappos- the current internet sensation, and shoe and clothing online store. He has also penned down a book titled Delivering Happiness and has invested in some other startups as well.
Early Life
Richard and Judy Hsieh came from Taiwan to Illinois, where Tony Hsieh was born on December 12, 1973. He grew up on the bay area of San Fransisco, California, the United States of America. He is a Harvard University pass out. He attained his degree in computer science in the year 1995 from the prestigious Harvard University – which is also among the best universities across the world.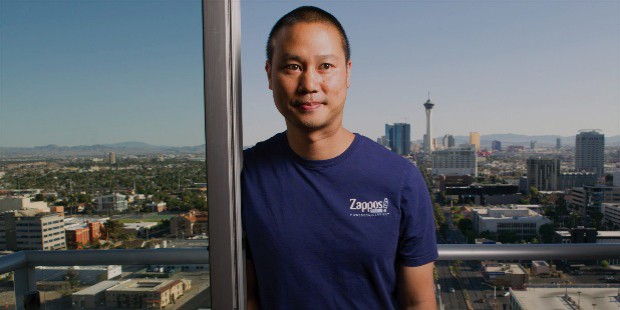 He managed Quincy House Grille at the university where he sold pizza. This is also where he met Alfred Lin- his best customer, who later went on to be on board of Zappos; he also hold positions of COO and CFO.
Career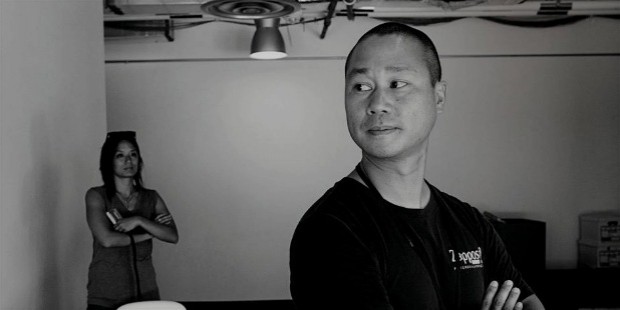 As soon as Hsieh passed out of Harvard, he landed a job in Oracle. It was one of the dream jobs anyone could have. He, though, left the job in six months because he didn't understand the company culture and didn't want to be part of the corporate line-up. He founded an advertising network LinkExchange. The idea was to advertise the sites of those interested in LinkExchange website. It worked, and the first 30 clients came via e-mails. 20,000 web pages participated within first 90 days.
The banner ads of theirs were displayed over 10 million times. With 400,000 members and 5 million ads being rotated daily by 1998, it was a huge success. It was sold to Microsoft for 265 million USD in November, the same year.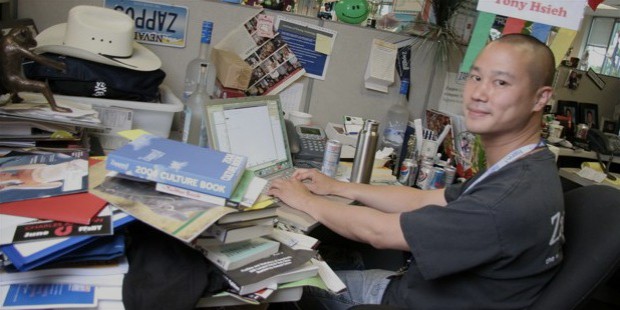 One of the friends of Hsieh said she'll invest everything if the name was kept as Venture Frogs. That's what started Venture Frogs where Hsieh was a co-founder. It has funded several companies like AskJeeves, OpenTable and Zappos. It hasn't seen much money yet, but this is what got him into Zappos to begin with. After working on Zappos, in 2011, he joined the board of JetSuite and also led an investment of 7 million USD. JetSuite is a growing 'very light' jet.
Zappos
Based in Las Vegas, Nevada, Zappos is an online shoe store and clothing company. It started with the idea of selling shoes online – the idea hitting founder Nick Swinmurn when he failed to find a pair of brown shoes in the local mall. He contacted Hsieh and Alfred Lin with the idea. Hsieh was sceptical and didn't understand why someone would buy shoes online till he was made to realize that 5% of buyers were already doing, and the market size is 40 billion USD.
He and Lins invested 2 million USD through Venture Frogs. Under the domain name of ShoeSite.com, the company was launched in June in the same year. The name was changed to Zappos (taken from zapatos- Spanish for shoes). Zappos was allowed in the office of Venture Frogs, and were given an additional funding in the year 2000. Around this time, Hsieh began having fun with Zappos, its working and management. He went on-board as co-CEO with the founder Nick. They showed a revenue of 1.6 million USD in 2000. The sales zoomed to 8.6 million USD the following year and zappos finally had made their mark.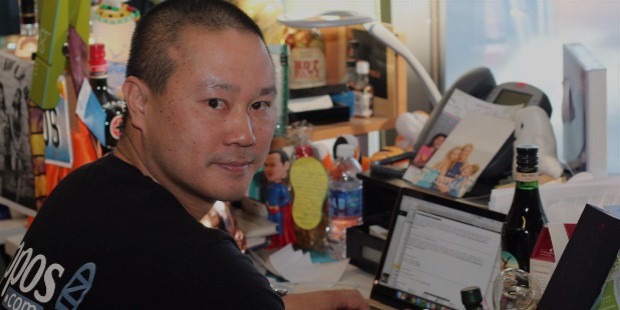 2004 saw Sequoia Capital invest 35 million USD after Zappos showed sales of 184 million USD gross. The headquarters were moved too, from San Francisco to Henderson, Nevada. By 2007, they had gross sales of 840 million USD and had entered other areas apart from shoes- like handbags, watches, eyewear, kids merchandise, and clothing. The one billion USD mark was hit too, sooner than anticipated- in the year 2008.
They also made it to the Fortune's 'Top 100 Companies to Work For' at number 23. 2009 saw them opening up to acquisition by Amazon. While Hsieh and Lin wanted to buy out other board members, a meeting with Amazon saw them see profits in the acquisition. The final deal was struck at 1.2 billion USD, after which plenty of changes occurred in the management, warehouse, and others.
Books
Delivering Happiness is an international bestseller written by Zappos CEO Tony Hsieh. It talks about his personal journey with Zappos and about how the company hit 1 billion USD sales in less than a year. It describes the journey in details and why his pursuit for giving happiness to the customers led to this. It debuted as numero uno on New York Times Best Seller List and made the place its home for 27 weeks more.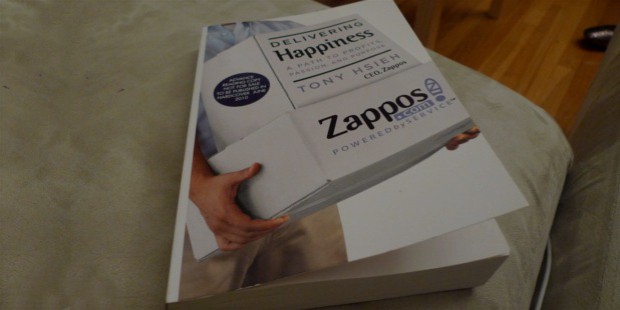 For nine weeks, it made to the USA Today Bestseller List, with a peak position of number 9. In partnership with LiveStrong, the book aimed at raising $33,333 for cancer research. Anyone who donated $33 to the fund got the book free and had a chance at a New York free trip.
Personal Life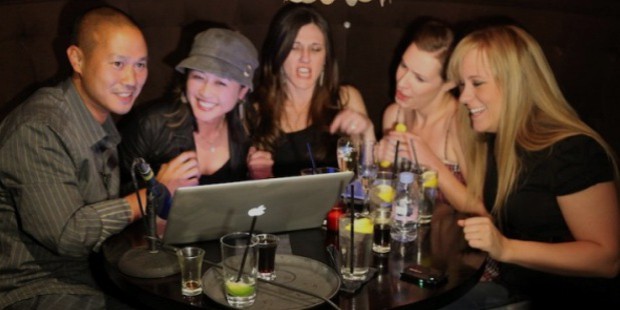 Hsieh is known to be a party-maniac. He also isn't close to his parents. He apparently left his home and went against his parents to pursue his dreams. His parents wanted him to be a lawyer or a doctor. He had other plans and was rebellious by nature. He is also known to have spent much of his life finding himself. He believes in the journey towards himself.
With plenty of affairs, he hasn't shown an inclination to marry. He has a close circle of friends- to whom he has stuck for several years through thick and thin.
Achievements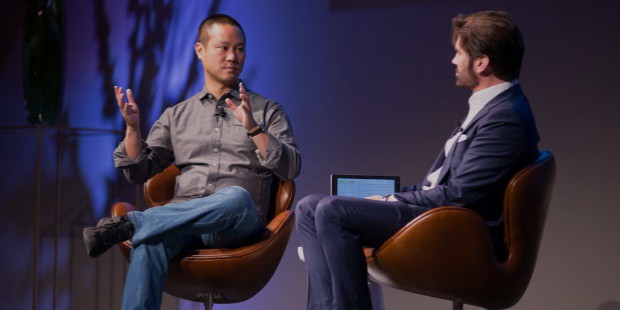 Want to Be Successful?
Learn Secrets from People Who Already Made It
Please enter valid Email