Sze Man Bok Success Story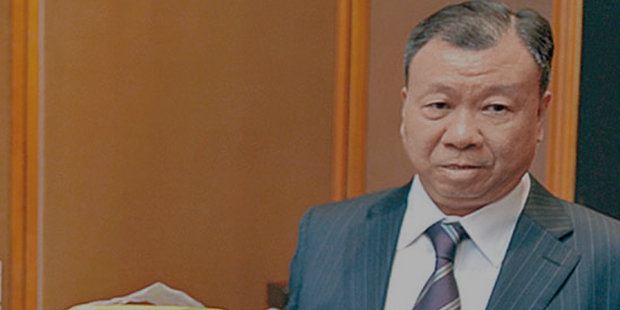 Mr. Man Bok is a Chinese billionaire and business man who co-founded Hengan International, a company that makes sanitary products such as band-aids, diapers, tissues Etc. As of 2015 he is worth $2.6 billion and is the 48th richest in China and 663rd in the world according to Forbes magazine. Bok co-founded the company along with fellow billionaire Mr. Hui Lin Chit back in 1985 and is the chairman of the company.
Early career
Sometime in the early 1960's, Man Bok's journey to self-discovery started. He started a garment trading business in his home town and immediately started looking for ways to expand the business while trying to venture into new, more profitable areas. He moved to Hong Kong in 1975 where he started another garment and textile business and started running both of them with Hong Kong as his primary base of operations. Not stopping there, Mr. Bok started a textile manufacturing factory in the 1980's, but was still striving for something better and he kept looking.
He got his break in 1985 when he partnered up with Hui Lin Chit to sell sanitary napkins, which at that time were not common at the market. It was a leap of faith as they knew nothing about the sanitary business at that time except that there was potentially big money in it, but Sze was not one to pass an opportunity. So he and the other co-founder collected a million Yuan from friends and family and got down to business. The result was Hengan International, a company that would soon rise to heights unimaginable by the founders.
Right from the beginning, Sze never shied away from the basic rule of risk taking, and he did so with smart reasoning and came out the winner. The company listed on the Honk Kong stock exchange in 1998 and started working with IBM in 2014 to integrate all its I.T systems into one single platform.
Achievements
Thanks to Bok's relentless work and smart business strategy, the sales of Hengan international have been steadily climbing up since it going public. Recent years have been even more fruitful, with sales climbing 24% in 2010 the profits have shot up to 15%, and the Honk Kong shares went up to an impressive 14% thus increasing Bok's net worth by $400 million.
In early 2012, a new peak in sales resulted in a 38% increase of profits. Sze owns 19% of the company. Bok played a major role in influencing the 1998 IPO that turned the company into a public one and changed the staff line-up, which until then had mostly consisted of family and friends, giving the business a family run organization atmosphere. Sze turned the company's management into a modern one and ensuring its long term stability.
Personal life
Sze Man Bok resides in Jinjiang, China with his wife. He is 65 and has a son, Sze Wong Kim, who is also a director of the company. Bok doesn't involve himself in the day to day operation of his company anymore and spends his time on other personal projects.
Full Name :

Sze Man Bok
Birth Place :

Jinjiang
Occupation :
Industry :
Networth :

$2.6 Billion
Want to Be Successful?
Learn Secrets from People Who Already Made It
Please enter valid Email