Sun Piaoyang Success Story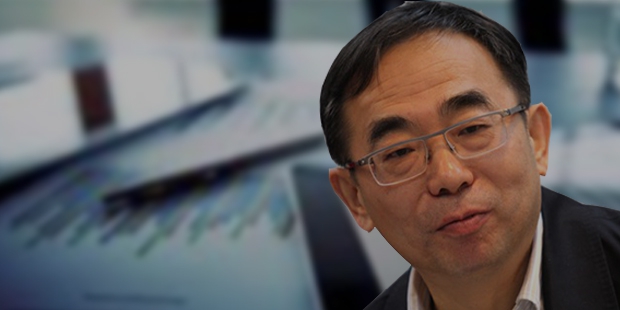 An academician as well as an excellent entrepreneur, Sun Piaoyang is the head of Jiangsu Hengrui Medicine, and a man with strong determination to fight cancer. Forbes determines Sun's net asset to be $2.6 billion and puts him in the 894th position on the World Billionaire List.
Childhood
Sun Piaoyang was born in Lianyungang in China. He was an extremely brilliant student from the very beginning. He obtained a bachelor's degree from the China Pharmaceutical University and went on to obtain his doctorate from the Nanjing University. Education is one of the secrets of success for Sun Piaoyang.
Despite his phenomenal business success, Sun remains highly devoted to academics and has many research publications in national and international journals of repute. He is the inventor and innovator of many medicines, organic derivatives and clinical procedures for which he has got numerous patents.
Personal Life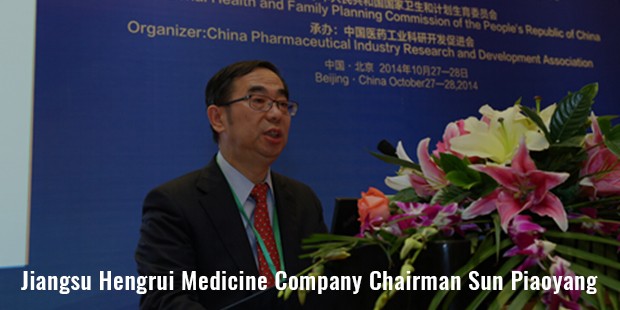 The man with a noble heart likes to keep himself updated with the advances in the field of medicinal research. His contribution towards medicine has given a ray of hope to all those people who had lost the last hope of sustaining life. A bonafide billionaire, most of his asset has come in return of smile he has bought on many faces. He lives a peaceful life with his wife and child in Lianyungang, China.
Early Career
Soon after his doctorate was over, Sun began working in the state run Lianyungang Pharmaceutical Factory. Later on the factory was recognized and became Jiangsu Hengrui Medicine. At the age of 32, Sun Piaoyang became the head of this small company having a meager profit of about $13,000. With strong determination and strenuous work, Jiangsu Hengrui Medicine went on to become public in 2000 by getting listed in the Shanghai Stock Exchange.
In June 2014, the company won approval from the US Food and drug Administration. It also won the approval of the US firm Sagent Pharmaceuticals for the sale of an injectable drug called 'oxaliplatin' to treat advanced colon cancer. He has been continuing as the chairman and director of Jiangsu Hengrui Medicine Co. Limited from 2003.
Achievements
The country's pharmaceutical magnate certainly aims at increasing his net worth through his company's accomplishments. He owns a stake of 22% in Jiangsu Medicine whose drugs for cancer and tumor treatment has ranked one in terms of sales in China in the last seven years. Not only cancer and tumor treatment drugs, Jiangsu Medicine also makes anti-infection drugs and pain killers.
It has become a leading R&D center for surgical medicine and antineoplastics in China. Forbes recorded the revenue in the first half of 2011 high by 16% to $339 million. Net profit in that period rose to $73 million which was 20% high.
In 2014, Hengrui shares were up by 10% in the stock market. Hengrui Medicine has the tradition of investing its 10% of annual turnover for R&D and has constituted innovation system with clinical centers in New Jersey, Shanghai, Chengdu and Lianyungang. Last year, this company developed a class 1.1 medicine named Apatinab to treat late gastric cancer giving a ray of hope to patients suffering from final stages of gastric cancer.
Full Name :

Sun Piaoyang
Birth Place :

Lianyungang
Education :

China Pharmaceutical University,
Nanjing University
Occupation :
Industry :
Networth :

$2.8 Billion
Want to Be Successful?
Learn Secrets from People Who Already Made It
Please enter valid Email