Liu Zhongtian Success Story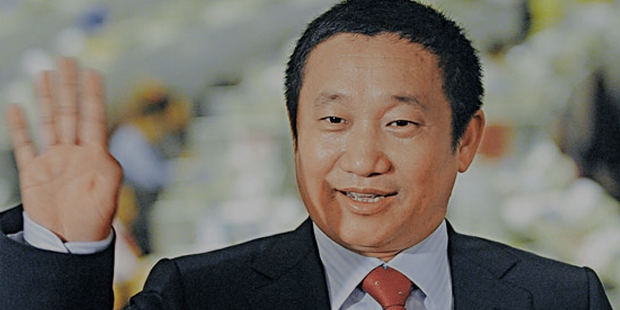 Mr. Zhongtian is the founder and chairman of the industrial aluminum extrusion product developer and manufacturer China Zhongwang Holdings. The company produces and sells industrial grade, high value added aluminum extrusion products and is the second largest manufacturer of the world and the largest in Asia. As of may 2015, Liu is worth $4.3 billion on Forbes and ranks 690 on the world's rich list and 53rd on the China list.
Childhood and Early Career
When China started making reforms, Zhongtian was among one of the many businessmen who were taking advantage of the change and jumping at the opportunity to set up business. Starting at the very tender age of 14 with nothing other than a borrowed amount of 200 Yuan and lots of dreams, Liu first started manufacturing and selling fire-resistant paint to local factories. With the market becoming increasingly open, Liu set up a string of factories and plants during those early years.
In 1989 alone, he started a synthetic resin plant, Futian chemical, and a few aluminum plants.Liu pays close attention to his staff and makes sure they are happy and are giving their maximum to the company. He is known to make constant rounds around the unit and takes immediate action against erring workers. Liu believes in precision and persistence, two qualities that have put him where he is today.
He also believes in constant growth, "Our goal is to take 2,3 big steps over the next three to five years, if we fail to do that, Zhongwang will be trampled to death by bigger companies".Zongwang Holdings was first conceived in the year 1993 when Liu teamed up with a fellow businessman from Honk Kong, and the two have never looked back.
Achievements
Mr. Liu Zhongtian, has more than 20 years of business management experience and is a recognized economist. He is a member of the 10th and 11th National People's Congress.He was the recipient of the "Top Model Worker of Liaoning Province" award and the "National May Day Medal" in 1999 followed by "National Model Worker" in 2000 and is closely involved with the Reform Committee of the People's Republic of China.
In 2002, Liu faced tough resistance from other members of the board when he announced his decision to change the focus of the company to Industrial aluminum. He still went ahead and made the leap of faith after intensive research on the subject, and in the process entering a whole new market based in Europe.
The fruit did not bear immediately though, it wasn't until 2004 when the company began supplying aluminum to the railways that the orders really started coming inLiu's perseverance could be a success mantra for anybody who's stuck and looking to find a way out. China Zhongwang Holdings went public in 2009 and raised more then $1 billion, the highest after the 2008 recession. Before the IPO, Liu held almost 75% of the company shares.
Personal life
Liu is 51 and currently married. He resides in Liaoyang, China. He has does a lot of social work and is a philanthropist; he has built homes for the elderly and sponsors sports related events. Liu devotes most of his time to work and avoids most social events.People seem to have two distinct, opposing views about the Chinese billionaire: either that he is very easygoing or that he is a tough nut. Liu went to Liaoning Radio and TV University and has a diploma in Administrative Management.
Full Name :

Liu Zhongtian
Birth Place :

Liaoyang
Occupation :
Industry :
Networth :

$4.3 Billion
Want to Be Successful?
Learn Secrets from People Who Already Made It
Please enter valid Email