Carlos Ardila Lulle Success Story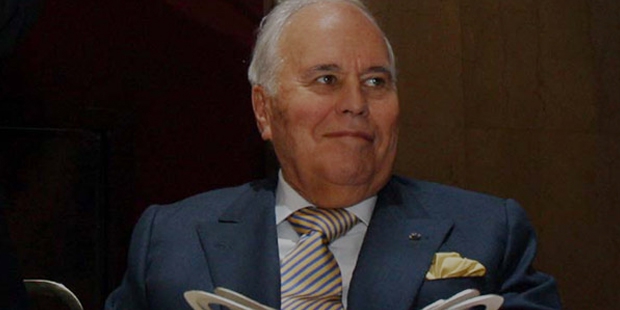 Carlos Ardila Lulle is a Colombian businessman who has more than 80 ownerships under his name. Starting his career with the non-alcoholic beverage industry, he had expanded his business in varied fields of Colombia, including media, communications, entertainment and textiles. Educated in civil engineering, Carlos experimented and constantly innovated in the beverage industry, and made significant contributions that are popular even today. Today, he is counted among the richest business men in Colombia.
Personal Life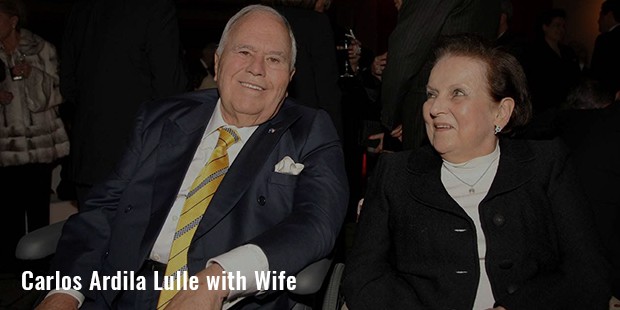 Born in Colombia, Lulle spent his childhood there briefly and then moved to Medellin at the age of 15. He graduated with a degree in civil engineering in 1950, and then started working in Gaseosas Lux as a plant manager. Here, he worked to develop a new flavor of soft drink with apples, which later became a significant hit.
It was here that he met Maria Eugenia Gaviria, his wife. She was the daughter of Antonio Gaviria, one of the owners of the company. Afterwards, he shifted to Bogota, and bought Postobon in 1968. Here, he made Kola Champana, a popular drink of that time. Following that, he purchased RCN, Sonolux, Coltejer, Los Ingenieros and Azucareros till 1979.
Business Activities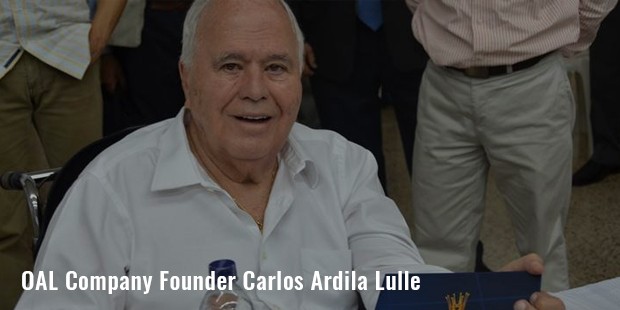 He also started a TV network in the year 1978. In 1995, he purchased Leona Brewery, Atletico Nacional soccer team in the year 1996, and established a private network of TV in 1998. These are just things to begin with.
After getting huge commercial success in the non-alcoholic beverage industry, he started investing in businesses related directly to the soda raw materials, such as sugar industry, with which he founded OAL (Organización Ardila Lülle). Next, he moved into media and textiles, and acquired Radio Cadena Nacional, a radio company.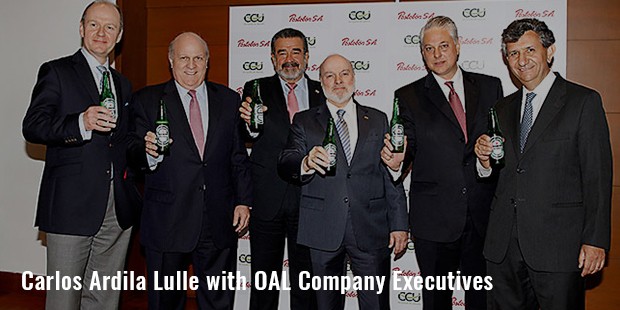 He acquired Sonolux, a record company, and also added a new TV channel, the RCN TV. This soon became one of the most prominent channels of that time, and branched off with a news channel, the Nuestra Tele Niticias 24 Horas in 2008.
New Heights of Success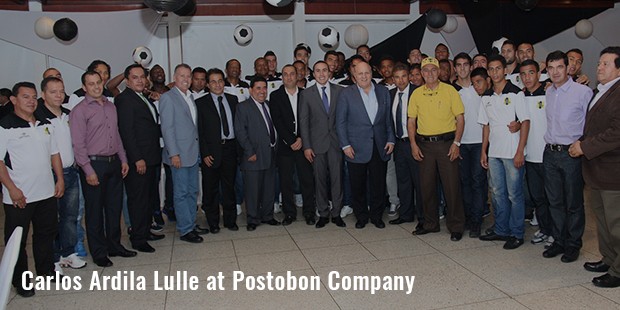 Owing to his overall business success, Lulle is counted among the top 5 richest businessmen in Colombia. He has also made investments in the industry of communication, fabric and soft drinks. He is the owner of more than 80 companies, and employs more than 40,000 men and women.
60% of the Colombian soft drink industry belongs to him, and he is also an active participant in the industry of glass containers.Lulle has been the winner of many medals, and some of the most prestigious awards of the country, including Empresario del Siglo XX and La orden de Boyaca. All these reasons have made Lulle a role model among aspiring entrepreneurs.
Know More
Carlos Ardila Lulle Views
Full Name :

Carlos Arturo Ardila Lulle
Birth Place :

Bucaramanga
Education :

National University of Colombia
Occupation :
Industry :
Networth :

$1.64 Billion
Want to Be Successful?
Learn Secrets from People Who Already Made It
Please enter valid Email