Jaime Gilinski Success Story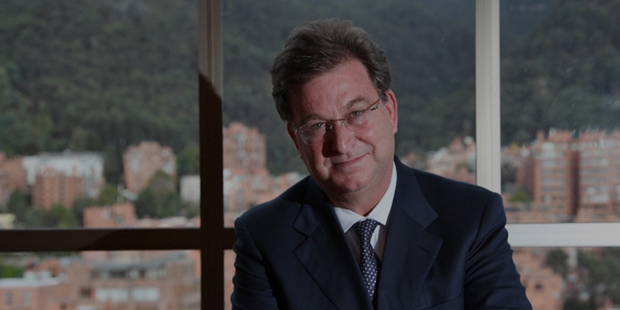 Jaime Gilinski Bacal is one of the most notable bankers, real estate developers and philanthropists in Colombia. He is a multi-talented personality who had tried hands in a variety of businesses and development projects. With his efforts and contributions, he helped Colombia become one of the most developed parts of South America. Today, he is one of the richest people in the area, and presently resides in London, UK.
Career in Banking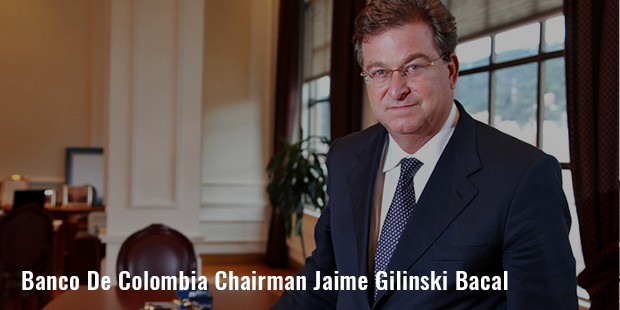 Bacal received very high education as a BS in Industrial Engineering from the Georgia Tech, and an MBA from the coveted Harvard Business School. After finishing education, he acquired BCCI assets of Colombia in 1990s for very low rate, and renamed it as Banco Andino. Within 4 years, he made it one of the most successful banks in Colombia.
Through his own company Gilinski Group, Jaime sold out the revamped bank for US $ 70 million. Then he moved to buy Banco de Colombia worth US $ 365 million, which was considered to be the biggest privatization in the history of Colombia. Later, the bank was sold to Banco Industrial Colombiano, and Gilinski received his share, and continued sitting on a minority position within.
In 2003, he acquired and merged Banco Tequendema and Banco Sudameris, and created GNB Sudameris. Soon, it became one of the top 10 banks of Colombia. Jaime further expanded his network by buying Servibanca and Suma Valores. Servibanca is a 2000 machine ATM network, and Suma Valores is a commission agent company for stock exchange.
Real Estate Empire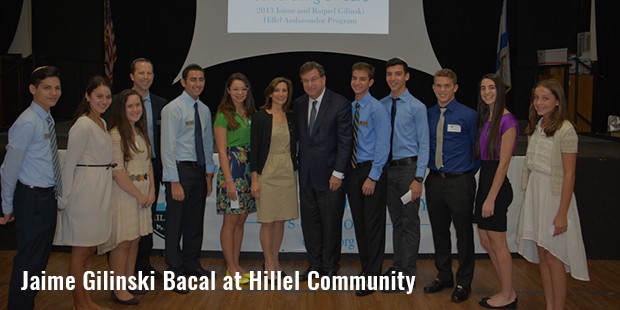 Gilinski is a partner at London and Regional Properties, and is presently working on Panama Pacifico residential and commercial development in the city of Panama. This is one of the biggest property development projects across the globe. The project is expected to employ 20,000 people, and will be worth around $10 billion when completed.
A Notable Philanthropist
In 1990s, when he was the chairman for Banco de Colombia, Jaime contributed US$ 8 million to Fundacion Santa Fe. He also provides support to the Santa Fe Hospital, Bogot, which was founded in the year 1972, and is today one of the most technologically advanced hospitals in Colombia. He is also the chairperson of Capital Projects for Chabad House at Harvard University.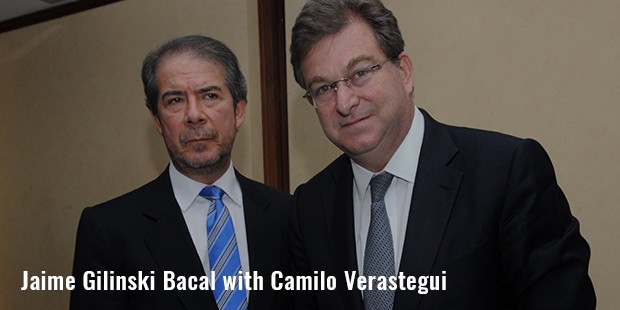 It is an organization for Jewish students, providing social, recreational and educational programs to both students and the faculty.Jaime & Raquel Gilinski supports David Rockefeller Center, Latin American Studies, and Harvard University.
He also built the Jaime & Raquel Gilinski Fellowship, Harvard Business School, which is awarded to promising MBA students in Panama and Colombia. Secondary preference is given to students from Chile, Peru, Venezuela, Ecuador and other Latin American countries.
Jaime Gilinski Bacal Business Interview
Full Name :

Jaime Gilinski Bacal
Birth Place :

Valle del Cauca
Education :

Harvard Business School Boston,
Georgia Institute of Technology Atlanta
Occupation :
Industry :
Networth :

$2.7 Billion
Want to Be Successful?
Learn Secrets from People Who Already Made It
Please enter valid Email