Creating History as Women's World No. 1 - Ashleigh Barty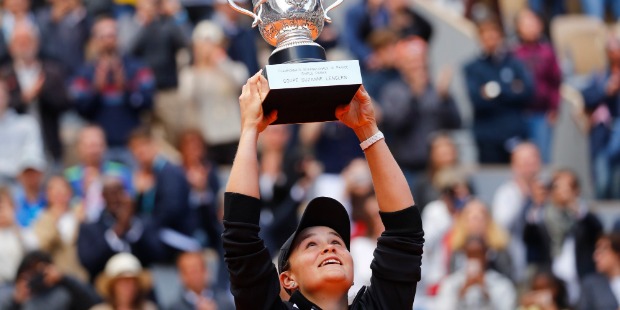 "I am extremely lucky to have a team around me, who loves me for Ash Barty the person, not the tennis player. I am extremely lucky to have an amazing family, a truly amazing family that no matter, win lose or draw, the text messages and the facetiming is the same. It is just a really good group of people around me that make the tennis very easy," the new Women's Tennis World No. 1 revealed about her grand success as the new numero uno. This is what makes Ashleigh Barty special and unique in every sense.
Unlike previous number ones, Ashleigh is unique because she gave up tennis to turn cricketer and return once again to reach the top in the women's tennis arena. Just 23, Ashleigh strongly believes her success is all because of her amazing family members, Coach Craig Tyzzer and her support staff. Seldom she starts with an 'I' when asked about her success. Most of the times, she always denotes her success as 'We'. She states, "It has been a team effort."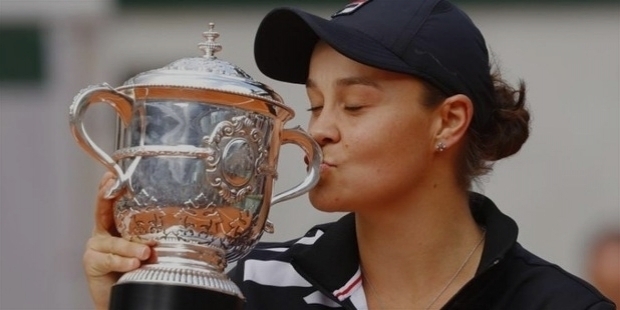 Australian Ashleigh Barty is super popular among one and all. Her popularity can be gauged not only by her fan following, but also from tennis circuit. Petra Kvitova, Nick Kyrgios, other top players and renowned Coaches all congratulated Barty on her grand success. Such popularity has been rarely seen in the tennis circuit.
Ashleigh shared the most amazing moment of her life after her win, when she shook hands with Australian Tennis Legend 80-year-old Rod Laver and hug him. Ashleigh would cherish this moment all her life for sure.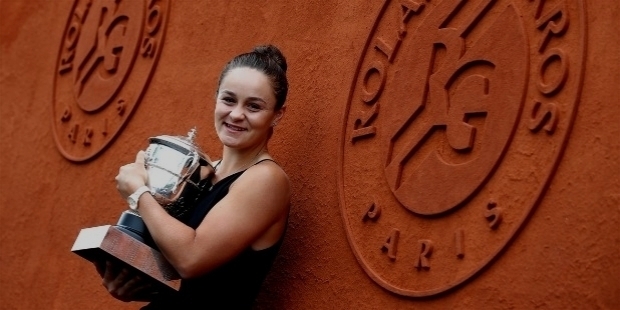 Ashleigh was emotional after becoming Women's World No. 1 and thanked everyone saying, "People that you see every single week and most weeks of the year, it's very kind of them to compliment me and my game. But, I think it is also a compliment to my team. It has just been an incredible journey! The way we have tried to work and develop and grow this game that I have and this game style and kind of Ash Barty brand of tennis, I suppose. I haven't seen any of it yet. It is just been nice to take a minute or two with my team and celebrate what we have achieved. It is amazing!"
At the Roland Garros, both the finalists – Ashleigh Barty and Marketa Vondrousova were appearing in their first grand slam final. This moment is eyed by every tennis player in the world. The battle of the nerves has taken a toll on many greats, even the seasoned No. 1s of the world. However, Ashleigh Barty showed that she was ready to ascend to the top spot with great precision and perfection to trounce Vondrousova 6-1, 6-3. Barty won her first grand slam title at Roland Garros on the 8th of June 2019.
From Cricket to Women's World No. 1 in Tennis
Ashleigh Barty's autobiography would be so much interesting as a tennis legend. Perhaps, she is the only women tennis player, who switched to playing semi-professional Cricket for 18 long months during her second half of tennis hiatus in September 2014. She revealed back then, "I needed some time to refresh mentally more than anything. It became a bit of a slog for me and I wasn't enjoying my tennis as much as I would have liked to."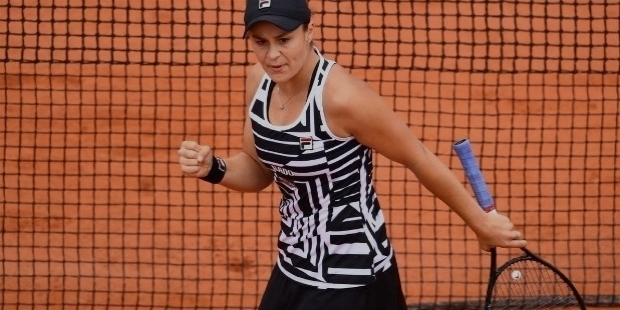 It was wonderful to see her family and Coaches supporting her decision. After her stint with Cricket, Ashleigh started missing tennis and decided to return back. Playing Cricket was a blessing in disguise for her. She returned with a vengeance to prove to the world. And, she achieved the one thing every tennis player dreams of.
Nine days after Roland Garros title win, Ashleigh Barty entered the 2019 Birmingham Classic in UK as the No. 2 seed behind World No. 1 Naomi Osaka. The renewed confidence of the French Open champion saw Ashleigh taking on her opponents like a true champion. Interestingly, her doubles' partner and German friend Julia Goerges also entered the tournament. They never realized they would face each other in the finals on the 23rd of June 2019.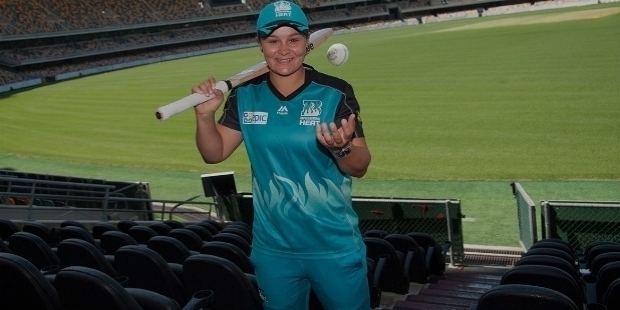 Julia and Ashleigh both know each other's game, strengths and weakness. It was interesting to see the friends play each other in the finals of 2019 Birmingham Classic. The match was equally poised. However, Julia couldn't match Ashleigh's form. Julia lost the first set 3-6. She bounced back in the second set and stretched Ashleigh to a tie-break. Ultimately, Ashleigh triumphed 7-5 to win the title in straight sets.
It was so wonderful to see both the friends hugging post match to acknowledge each other for a wonderful final. Ashleigh Barty's win at the 2019 Birmingham Classic gave her enough points to dethrone World No. 1 Naomi Osaka. This was Barty's third title of a super successful 2019. In the past eight months, Ashleigh Barty has had just five defeats with an amazing 36 wins in 2019.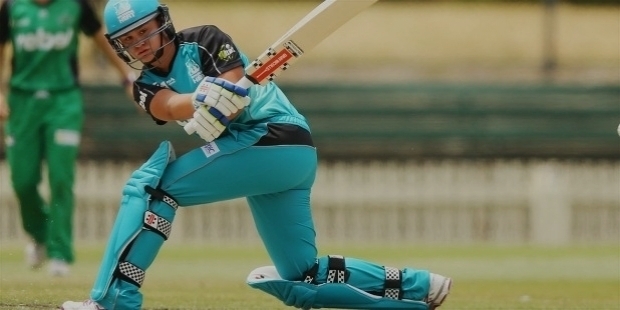 After her win and becoming Women's World No. 1, she enthused, "You always dream of it as a little kid for it, but to become a reality? It is just incredible! It really is! It is not something that was even in my realm. This year, we were aiming for Top 10 and now to be where we are is really a testament to all the people around me.
I have the most incredible team with me, who have been with me these last three years. We started at scratch three years ago without a ranking and now, to be where we are, is not only for me but it's a massive, massive achievement for them." A new champion is born in the tennis circuit.
Ashleigh Barty became the second Australian woman after Evonne Goolagong Cawley to be crowned the World No. 1. The seven-time grand slam champion Evonne Goolagong Cawley was crowned World No. 1 in the year 1976, even when Barty was ever born. Ashleigh Barty has written a new leaf in Australian Tennis history books.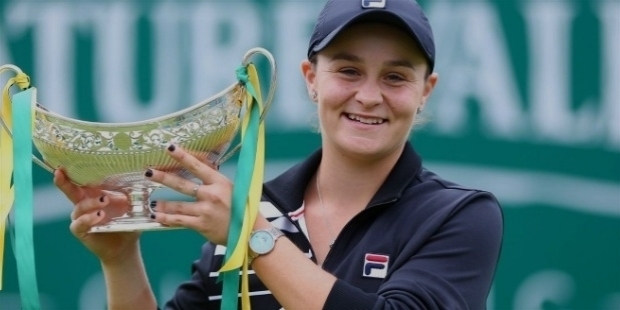 Ashleigh's humbleness is not only infectious, but also makes her unique as the World No. 1. Goolagong congratulated Barty for her amazing rise and inspiring young Australian tennis players. It was indeed heartwarming to see the seven-time grand slam winner to praise Ashleigh Barty, "Since she came back into tennis, Ash has worked hard and step by step the results have come. In 2019, with all the pieces in place, her rise has been almost unstoppable. Ash is a very worthy No.1.
I am so proud that another Aboriginal player sits on top of the rankings in women's tennis, particularly a young lady who conveys such happiness in all she does. She really enjoys being out there and she has become an outstanding and inspirational example to all Australians. Long may your success continue, well done Ash!"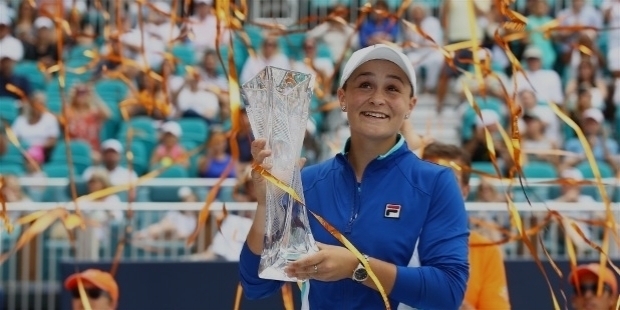 Ashleigh revealed, "Evonne is an amazing human being and has set the tone for so many Australians and so many indigenous Australians around our country and around the world. She is an amazing person! And, what she has done in her career was incredible and what she continues to do off the court for us as a sport is amazing! To have her as a friend is amazing! I am sure that I will be able to chat to her in the next few days."
Ashleigh Barty became the first Australian woman to be crowned the World No. 1 after 43 years. Her phenomenal rise to the World No. 1 ranking was achieved by Barty in just two and a half years. She was ranked 325 in the month of December 2016. By December 2017, Barty was ranked 17th in the world. The year of 2018 was tough as she bettered her ranking to the 15th spot. From December 2018, Ashleigh's meteoric rise to the World No. 1 was achieved in less than 6 months.
In the year 2019, apart from the French Open and Birmingham Classic champion titles, Ashleigh Barty has won the Miami Open title. She triumphed over Karolína Plíšková 7–6(7–1), 6–3 in straight sets.
Early Life:
Ashleigh Barty was born in Ipswich, Queensland, Australia on the 24th April 1996. Father Robert Barty, a Ngarigo Indigenous Australian, works in the Australian government establishment. Mother Josie works as a Radiographer. She has British roots. Little Ashleigh grew up in a suburb called Springfield. She graduated from the Woodcrest State College Springfield.
Ashleigh is the youngest among the three sisters. While growing up, Little Ashleigh played netball, because she thought it was a girls' game. Her elder sisters Sara and Ali were playing netball better than her. However, as destined to achieve greatness, Ashleigh decided to focus on playing tennis.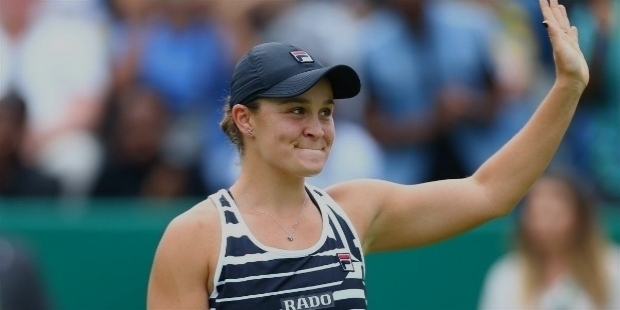 At a tender age of four, Little Ashleigh was trained by Junior Coach Jim Joyce at the West Brisbane Tennis Centre. Jim Joyce took Little Ashleigh under him because she had amazing hand-eye coordination even as a toddler. The Coach was amazed to see high level of focus in Little Ashleigh. At home, she used to hit balls against the wall for hours after school. Five years later, Little Ashleigh started practicing against boys six years older than her. By 12, she started playing against adults.
Ashleigh Barty was talented and Scott Draper, a former tennis professional, joined her coaching team at the National Academy. Three years later, Jason Stoltenberg, former Top 20 player, took over as Ashleigh Barty's Primary Coach. During her junior circuit, Ashleigh competed in Europe for much of the year. By the time she was 17 years, Ashleigh barely stayed for 27 days at home.
Full Name :

Ashleigh Barty
Born :

24th-Apr -1996
Zodiac Sign :
Birth Place :

Ipswich
Queensland
Australia
Occupation :
Industry :
Want to Be Successful?
Learn Secrets from People Who Already Made It
Please enter valid Email