Arunachalam Muruganantham - India's Pad Man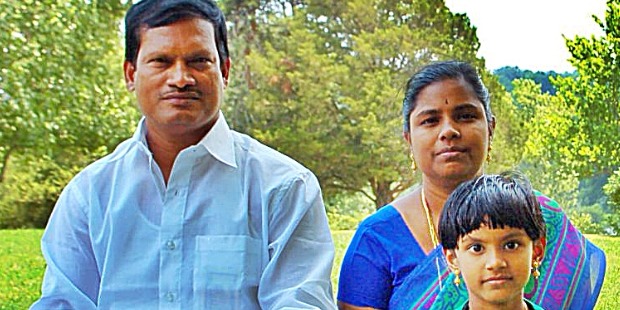 "The most difficult thing is changing people's mindset. No man has ever died of poverty. Everything is because of ignorance. To break the age-old taboos and to see girls and women use pads was a difficult task," revealed India's Pad Man Arunachalam Muruganantham.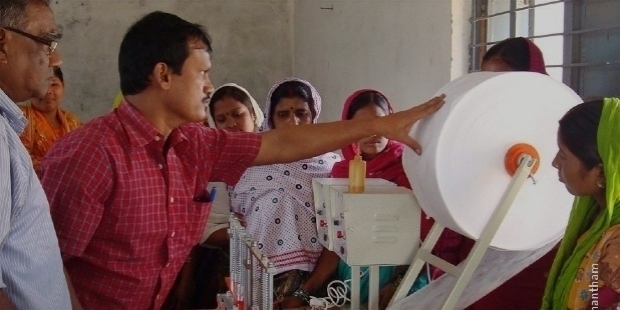 He recalls, "It all started for my wife Shanthi. Now, it has gone global and become a revolution. I am very glad and happy with where my mission has reached."
Arunachalam Muruganantham was more concerned about his wife's health, in spite of being a poor man. India's Pad Man achieved one of the biggest successes in the world. His perseverance, strong belief to find a solution and never-to-give-up spirits, to ensure his wife does not resort to unhygienic ways like cotton, ash or rag cloth during periods, has made him a global figure.
The near-to-impossible journey of Arunachalam was certainly not to achieve fame or money. He reminisced, "What kept me going was my desire to provide a hygiene product for my wife. I had worked for an engineering firm. I knew, even if I fail 9999 times, I can change the angle of the blade. I might succeed tomorrow."
Global Icon:
Arunachalam Muruganantham's innovation has helped more than 300 million women, to make him a global icon. In 2014 Time magazine's '100 Most Influential People in the World', Arunachalam – India's Pad Man deservedly was judged to make his mark on the global stage.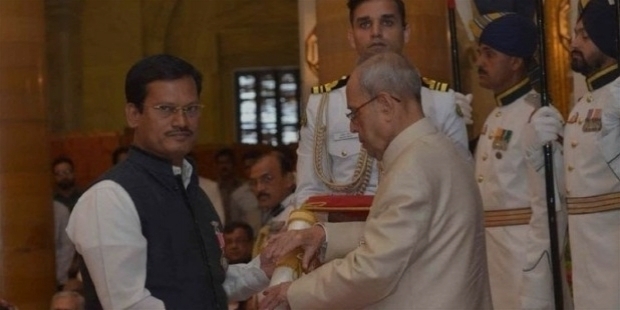 In the year 2016, Arunachalam Muruganantham was conferred with the Padma Shri by the Indian Government. He is hailed as a revolutionary innovator. He must have never had imagine during his initially struggle and quest, that one day, he would be giving lectures to the highly educated young generation at IIT Bombay, IIM Ahmedabad, IIM Bangalore, Harvard University and the TED Talk. Today, Arunachalam Muruganantham is a renowned social entrepreneur and popularly known as the 'India's Pad Man'.
Documentary filmmaker Amit Virmani won the prize for his documentary titled 'Menstrual Man' in 2014. The documentary was about Arunachalam's difficult journey. In 2017, Abhishek Saxena directed 'Phullu' was released, which was based on Arunachalam's quest. Twinkle produced R Balki's 'Pad Man', starring husband Akshay Kumar in the lead role and supported by Radhika Apte and Sonam Kapoor. The film was released in February 2018.
Man with a Mission:
Arunachalam Muruganantham strongly believes everyone can be a Pad Man. He enthused, "I feel, it is my responsibility to create more Pad Men in India. People have definitely changed. More people are having open conversations about sanitary hygiene. 20 years ago, no one even dared to speak about it.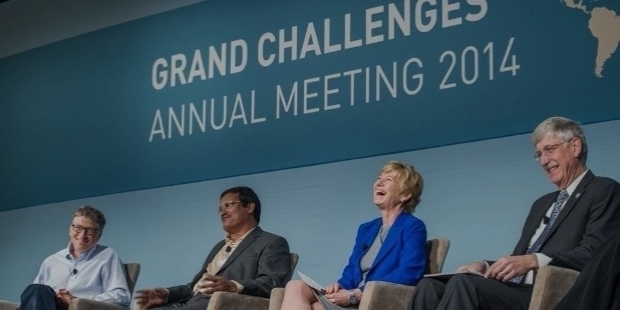 Today, taboos have been broken. But, India is not made up of metros alone. We have 600,000 villages and the awareness level is low. We have miles to go in our mission to make menstrual hygiene accessible and affordable for everyone."
It is indeed interesting to note that Arunachalam's innovative machine's success had attracted many BIG Corporate Companies to commercialize his venture. However, the humble man had refused all the money in the world. Instead, he empowers the rural women by providing his machines to SHGs – Self-Help Groups, which is run by women.
Struggle and Success:
Life is difficult! In 1962, Arunachalam was born in Coimbatore, in handloom weavers' S. Arunachalam and wife A. Vanita's home. He lost his father in a road accident early in life. The family struggled to survive in poverty. Vanita worked hard as a farm labourer to see her son Arunachalam complete his studies.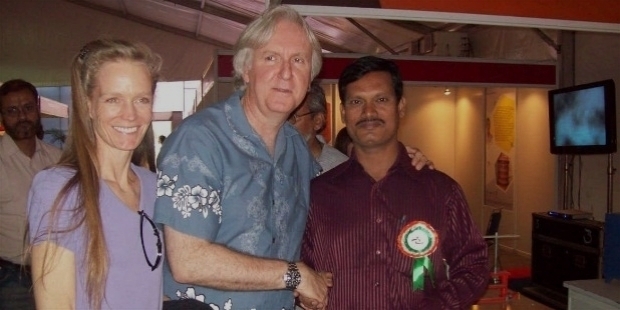 At the age of 14, Arunchalam gave up his studies to start earning money for his mother. He worked hard and used to supply food to factory workers. He also worked as a machine tool operator, welder and vegetables-selling agent and even as a farm labourer, and supported his family. Family was more important for young Arunachalam than his studies.
In 1998, Arunachalam married Shanthi. He stated in an interview, "The idea came from my wife. In our village, women cannot afford to buy sanitary pads, because they are costly and unaffordable for poor families. I asked my wife and was informed that the family would have to cut down half of our milk budget, to buy sanitary pads.
Raw materials for sanitary pads cost INR 0.10, but the end product is sold 40 times of that price. I decided to create it on my own. Initially, I asked my wife and sisters to volunteer for me, but they refused. Menstruation is still considered a taboo in our culture. Women in our country's rural areas use filthy rags and newspapers during their periods. I decided to wear a sanitary pad myself for a week. I experienced the period menstruation as I attached the pad to a bladder with animal blood.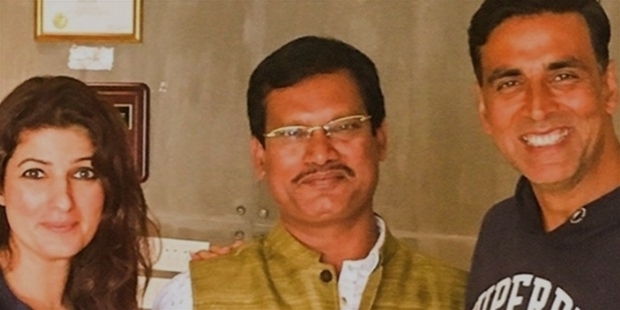 Later, I also distributed my products free of cost to women students at a medical college. This creation is a part of my own personal journey for the females in my family and community in order to provide them with a hygienic and healthy life during periods. I did it for my wife and the women in our community, who have to suffer the unhygienic stage, due to social taboos and non-affordability."
Arunachalam's quest became the subject of ridicule, when the sanitary pad was discovered in his village. He was ostracized by his community and family, for they all thought, he was a disturbed soul. He did not give up and kept experimenting and improving his product.
For two long years, he struggled to understand the secret of sanitary pad's material. When he discovered how cellulose fibres helped commercial pads to absorb and retain shape, he used his brain to devise a low-cost machine.
His simple machine can be operated by anyone, with minimal training. His innovative creation was built in just INR 65,000/-. Foreign machine is priced at $540,000, whereas, Arunachalam's machine cost just $1,000.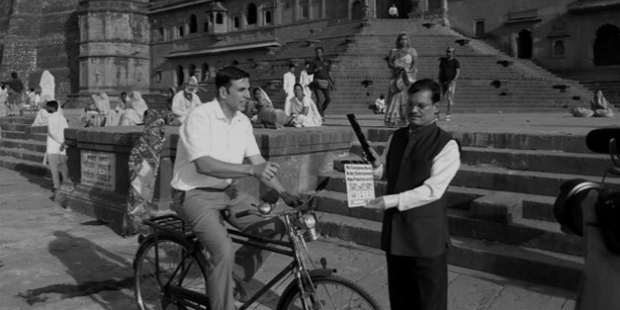 Arunchalam sourced the processed pine wood pulp from a supplier in Mumbai. The machine grind, defibrate, press and sterilize the pads under ultraviolet, before packaging them for sale. His invention is widely praised as a key step in changing women's lives in India.
His machines are creating jobs and income for many women in rural India. The affordable pads also enable many village women to earn their livelihood, during menstruation. His innovation has inspired many local residents in Coimbatore.
In 2006, Arunachalam Murugananthan had visited IIT Madras and demonstrated his idea. IIT Madras registered his invention for the National Innovation Foundation's Grassroots Technological Innovations Award. Much to his delight, Arunachalam's idea won the award.
He established 'Jayaashree Industries' after obtaining seed funding. Arunachalam's machine has been highly praised by industry experts for its simplicity and cost-effectiveness. Selfless and committed, his amazing feat for aiding social cause has earned Arunachalam many awards.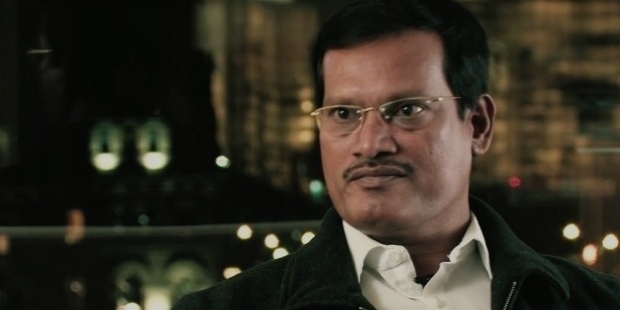 A humble man by nature, he stated, "To make menstrual hygiene accessible and affordable for everyone, I still have miles to go." Jayaashree Industries in Coimbatore supply women with sanitary pads and provides technology for low-cost hygiene products to several countries
He revealed, "My product is targeted towards rural women. I do not have any plans to make money for myself. All I wish to do is empower rural women in our country. I shall continue working with SHGs, in order to provide low-cost sanitary pads to the women in remote areas and villages."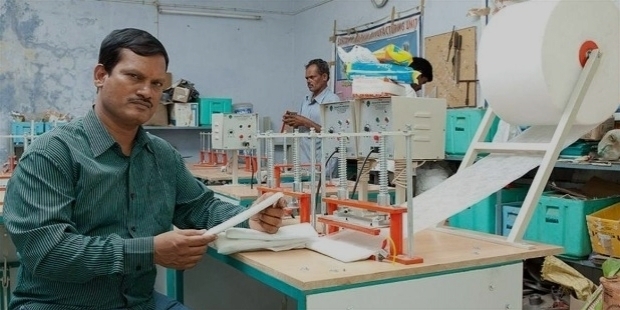 Arunachalam's organization runs as a non-profit and partners with SHGs. Today, his mini-machines, which can manufacture sanitary pads for less than a third of the cost of commercial pads, have been installed in 23 of the 29 States of India. Arunachalam's is currently planning to expand the production of these machines to 106 nations.
Full Name :

Arunachalam Muruganantham
Zodiac Sign :
Birth Place :

Coimbatore
Tamil Nadu
Occupation :
Want to Be Successful?
Learn Secrets from People Who Already Made It
Please enter valid Email