Anderson Silva SuccessStory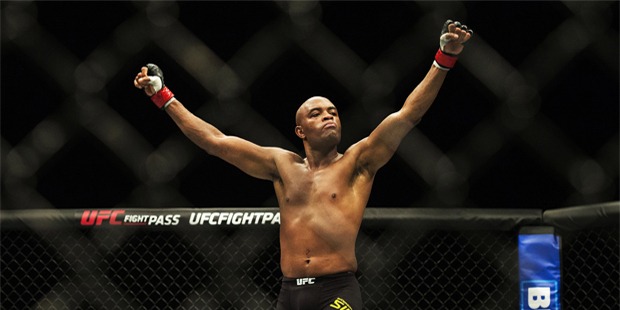 Considered by many as one of the greatest mixed martial arts (MMA) fighters of all time, Anderson "The Spider" Silva holds the records for the longest title reign and longest winning streak in Ultimate Fighting Championship (UFC) history. And despite already retiring from the sport, Silva is still going strong and has now shifted to boxing where he aims to build another successful career.
Childhood and Education
Anderson da Silva was born in Sao Paulo in the state of Sao Paulo, Brazil on April 14, 1975. Together with his four siblings, they were raised by their uncle since their parents were experiencing deep financial struggles.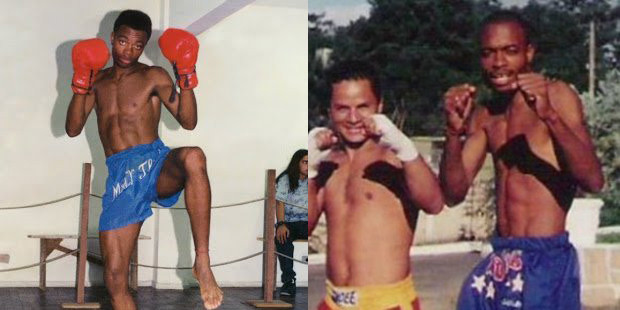 Silva mostly lived a life of poverty at a young age, but despite that and not having an education, he had already decided on what career to pursue: professional fighting. He would watch exhibition fights around his neighborhood and practice at home what he saw during the fights. By the time he was 12, his family was able to pay for his taekwondo lessons. His early lessons eventually led him to train in different forms of martial arts including Capoeira and Muay Thai.
Early Career
Silva made his professional debut in 1997 at the age of 22. He had formerly trained with the famed Chute Box academy (launched the careers of future MMA champions Wanderlei Silva and the Rua brothers Mauricio and Murilo) but left the academy due to payment conflicts. He was later trained by Antonio Rodrigo Nogueira (also another future MMA champion) until the early days of his professional career.
After going 2-1 in his first three fights, Silva then went on a nine-match winning streak. One of the highlights of the streak was winning the Shooto Middleweight Championship from previously undefeated Hayato Sakurai. The fight, which was held in Japan, was the first of many for Silva in the East Asian country.
Joining Pride Fighting Championships
In 2002, Silva signed a contract with Japan's Pride Fighting Championships. He won his first three fights before losing to underdog Daiju Takase. Already contemplating retirement after the loss, Nogueira urged Silva to continue fighting and also invited the young fighter to his Brazilian Top Team academy.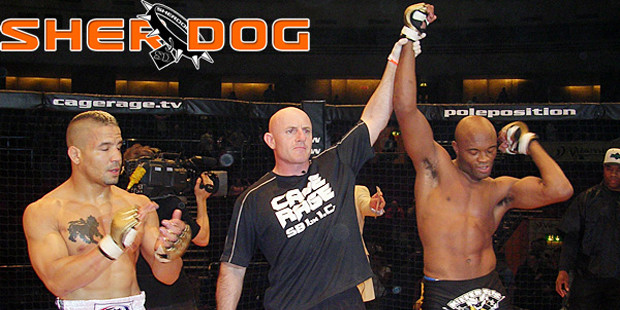 While still under contract with Pride, Silva joined English promotion Cage Rage Championships and won the Cage Rage middleweight championship from renowned striker Lee Muray. Silva was cut by Pride after losing by submission to Ryo Chonan. He then returned to Cage Rage while also fighting in other promotions around the world. While in Cage Rage, he defended the middleweight championship three times (Jorge Rivera, Curtis Stout, and Tony Fryklund) before signing a multi-fight contract with the UFC.
Ultimate Fighting Championship (UFC) Debut
In 2006, Silva joined the Ultimate Fighting Championship as one of the world's best upcoming talents. He had already won a championship in one promotion and was winning numerous fights in others, mostly in convincing fashion.
At Ultimate Fight Night 5 in June 2006, Silva won his first UFC match by knocking out Chris Leben in 49 seconds during the first round. Leben was a contestant at the Ultimate Fighter 1 and had previously gone on a five-fight win streak.
Record-setting UFC Reign
After beating Leben, Silva then started his march on becoming one of the UFC and mixed martial arts' greatest fighters. He squared off against middleweight champion Rich Franklin in his second fight after a viewer poll chose Franklin to be his next opponent. The fight took place at UFC 64 in October 2006, resulting in Silva beating Franklin via TKO at the 2:59 mark of the first round. Aside from becoming the second man to beat Franklin, he was also proclaimed the new middleweight champion.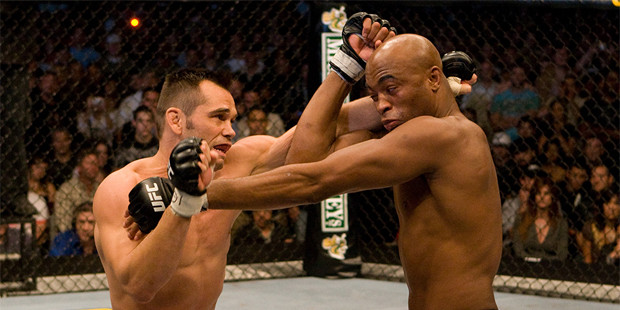 Silva would make 11 successful title defenses in 2,457 days (roughly seven years); both UFC records. He would also win in his first few non-title bouts after shortly moving to light heavyweight, winning 16 of his first 16 UFC fights; also a record for the longest winning streak in the promotion's history.
In the spectacular run, Silva showed power and speed that was never before seen in any UFC fighter. He also holds the record of most UFC finishes with nine, ending fights in multiple ways whether it be a knockout, technical knockout, or submission. His tremendous skill made him a feared competitor in the octagon and would use it to taunt opponents throughout the fight.
Among the highlights of the 16-win streak included wins against Chael Sonnen (twice), Vitor Belfort, Dan Henderson, James Irvin, and Forest Griffin. The Griffin fight is considered to be the best in his career as he moved up to light heavyweight and knocked out the former champ in the first round. He also entertained MMA fans with wins against Belfort and Sonnen, with both scoring heavy punches and kicks before eventually losing out to a TKO or submission. Sonnen nearly beat Silva in their first fight but the Brazilian fighter managed to lock a triangle choke with 110 seconds remaining forcing Sonnen to tap.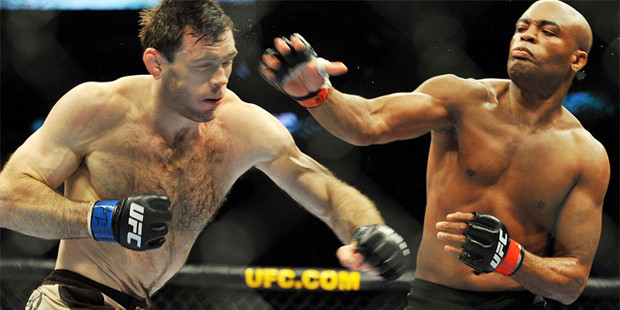 Unfortunately, the streak would come to an end in July 2013 at UFC 162 after he was knocked out by Chris Weidman in the second round. He would then lose eight of his next nine fights, including bouts with current middleweight champ Israel Adesanya, former light heavyweight champ Daniel Cormier, and a rematch with Weidman where he broke his leg. After his loss to Uriah Hall in UFC Fight Night (October 2020), Silva announced his retirement from the sport. He finishes his MMA career with 34 wins, 11 losses, and one no contest.
Post-MMA Career
In early 2021, The Spider commenced his boxing career at the age of 46. In his first fight, he squared off against former WBC middleweight champion Julio Cesar Chavez, Jr. and won via split decision. He also landed more punches; 392 compared to Chavez's 153.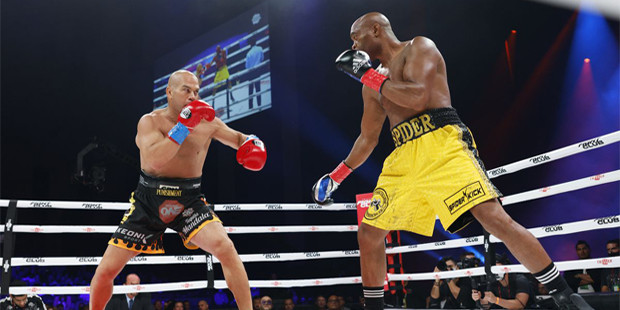 His second boxing match would then see him knock out former UFC light heavyweight champion Tito Ortiz in the first round of their September 2021 Triller bout. In a recent interview, UFC President Dana White praised Silva's performance and even proclaiming him the "GOAT (greatest of all time) of combat sports".
Personal Life
Silva has three sons and two daughters with his wife Dayane, whom he married in 2017. He is a naturalized U.S. citizen since 2019.
In Closing
Anderson Silva possesses one of the greatest MMA careers of all time. And despite younger fighters eventually breaking his records, his legacy will continue to live on as an individual who dazzled crowds and humiliated opponents for nearly a decade.
Want to Be Successful?
Learn Secrets from People Who Already Made It
Please enter valid Email