The Best Coupes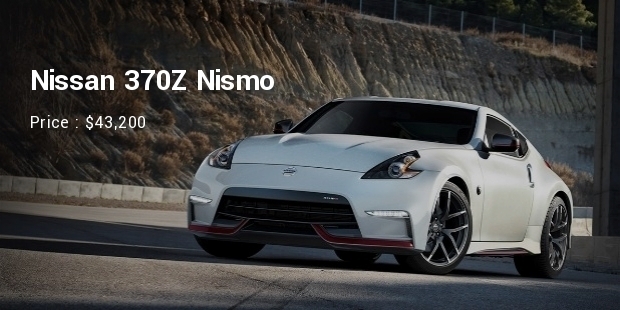 The coupes are one of the more innovative, smaller, compact, yet powerful of all car designs. It has always held a special place of favor amongst the true car enthusiasts. Designed with keeping in mind the speed, style and the immense excitement it creates in the driver, these cars generally have 2-doors and a fixed roof. The coupe has been featured in many classic movies and commercials as everybody known that even a non-car person cannot ignore the beauty and power of a coupe.
Let us look at some of the best coupes today:
1. Bentley Continental GT V8 - Price : $174,000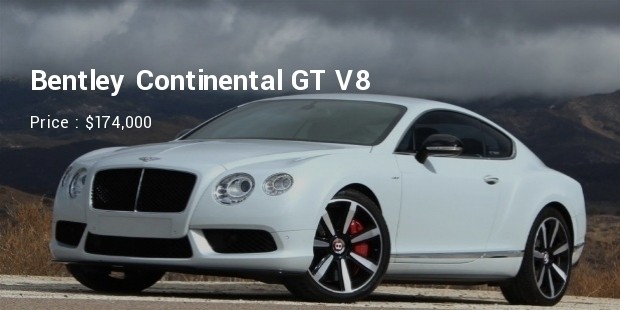 The Bentley Continental GT V8 features the unusual V-8 engine instead of the standard Bentley W-12. This 4L, V-8 is twin-turbocharged with direct injection produces an impressive 500 Hp.
2. Jaguar F-Type R Coupe Manual - Price : $103,600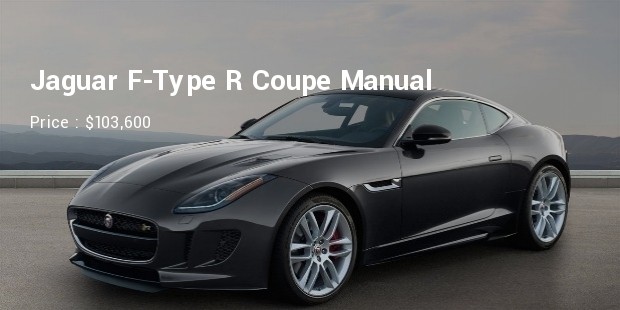 The Jaguar F-Type R Coupe Manual is considered to be one of the most beautiful coupes designed of all times. It is a perfect blend of classic sports car looks with modern and advanced technology and performance. It features a 5L, supercharged V-8 engine which produces around 550 Hp of power.
3. Cadillac ATS-V Coupe - Price : $62,665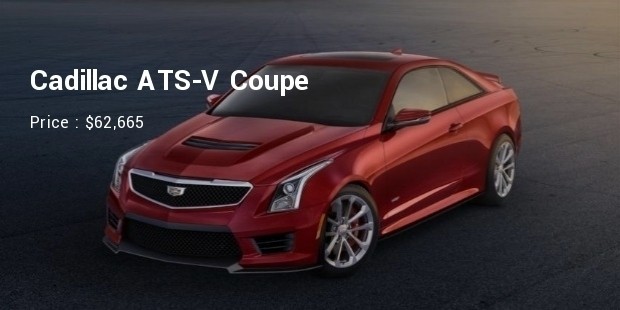 The most distinctive looking Cadillac, the ATS-V Coupe features a small, yet powerful, 3.6L, V-6 engine that is capable of producing around 464 Hp or raw convertible torque. It also featured other modern and advanced control and safety features that were ahead of its time at the launch.
4. Chevrolet Corvette Stingray - Price : $55,400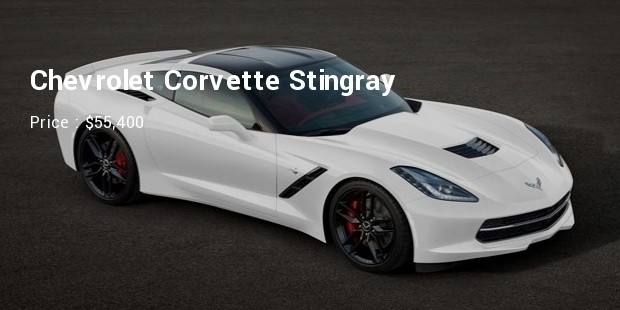 The Chevrolet Corvette Stingray offered the perfect sports car performance in an innovative new packaging. The Stingray was powered by an impressive 6.2L, V-8 engine (direct injection) that produced around 455 Hp of torque. This was possible with the innovative lightweight aluminum frame and efficient design.
5. Porsche Cayman - Price : $52,600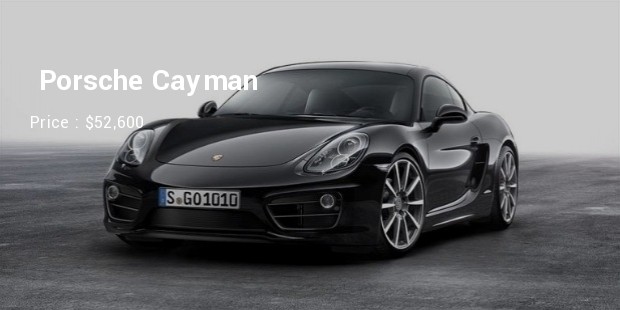 The Porsche Cayman is one of the more popular German coupes in the world. Named after a smaller South American relative of the larger alligator, the Cayman is small, swift and powerful. It features a 2.7L, V-6 engine producing around 275 Hp of torque.
6. Nissan 370Z Nismo - Price : $43,200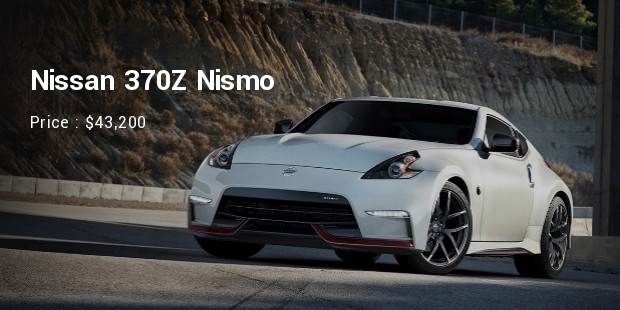 The Nissan 370Z Nismo was one of the unconventionally designed coupes from the Japanese automakers. This small and powerful sports car featured a 3.7L, V-6 engine producing around 350 Hp.
7. Lexus RC 350 Coupe - Price : $42,790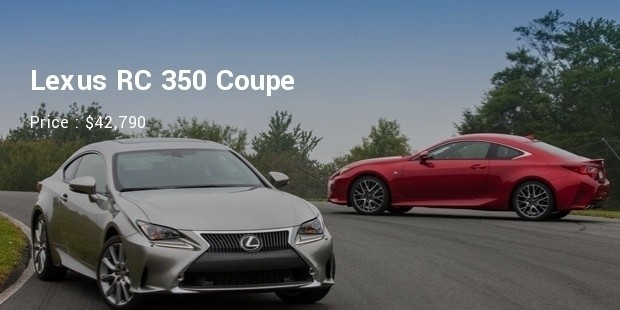 The Lexus RC 350 Coupe was designed as an exclusive sports coupe. It featured a powerful and compact 3.5L, V-6 engine that produced around 306 Hp of torque. It also featured other innovative and advanced options that made it a truly exclusive and luxurious sports coupe at the time.
8. Audi A5 2.0T Quattro Manual - Price : $40,000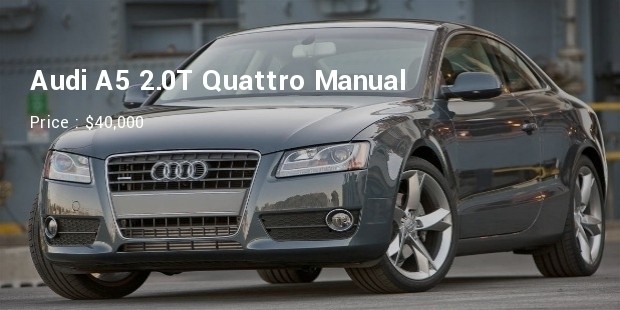 The Audi A5 Quattro Manual is a luxurious sports coupe by Audi. This car features a compact and powerful 2L, I-4 engine that produced a torque exceeding 200 Hp in ideal conditions. This is an unconventionally designed coupe and showcases more typical Italian lines on the body.
9. Dodge Challenger Scat Pack Shaker - Price : $37,495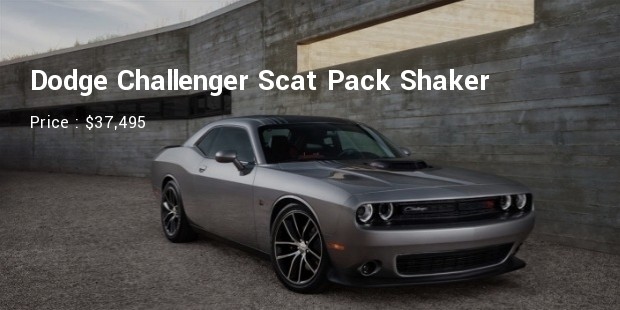 The Dodge Challenger Scat Pack Shaker is an amazing combination of part sports coupe and part muscle car. It features a powerful 6.4L, V-8 SRT Hemi MDS engine that produces an immense 707 Hp of torque. This car features an 8-speed automatic transmission to accelerate this 2-ton compact powerhouse on wheels.
10. Hyundai Genesis Coupe 3.8 - Price : $33,400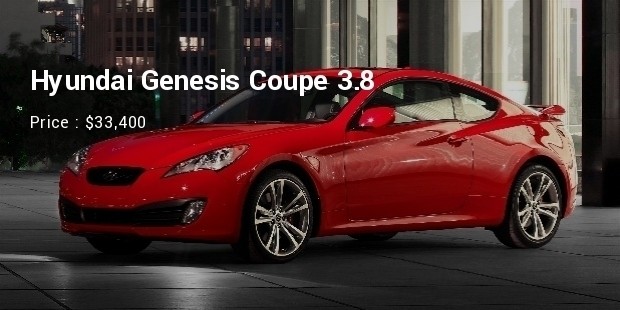 The Genesis Coupe 3.8 from the Korean automakers, Hyundai, features a 3.8L, V-6 direct injection engine capable of producing around 348 Hp of torque. This coupe is a complete sports car with innovative interior design and standard sports car bucket seats.
These are just some of the beautifully small yet powerfully big sports coupe cars from around the world. Some of these are known for their innovative design while the others are known for their small-yet-powerful packaging. Despite a coupe being small it is more powerful than most sedans and is a dream ride for a true car lover.
Want to Be Successful?
Learn Secrets from People Who Already Made It
Please enter valid Email