Positive Affirmations for Plus Sized People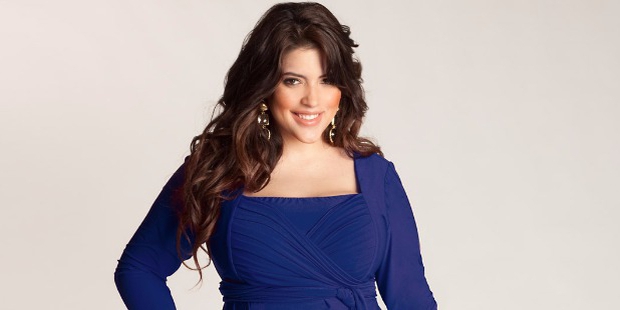 Most of us are worst critics for ourselves. The words we say and the regards we offer to ourselves is more or less like telling story to own self. We not only take in those words but also believe them. Eventually, we start looking at ourselves from worst point of view. Those negative words bring us way down. One of the best tools that can help you is Positive Affirmation. They work best in preferably when you say them loudly and consciously. As you embrace these words, they also help in adopting positive thinking and positive believing.
Mostly, the plus sized people are the ones that suffer the most humiliation and criticize themselves. If you too are one of them, it is apt that you read on this article. Know here how you can deal with your consciousness when you are-
Sad About Your Weight
Try to feel the love of those who aren't physically present around you. Try to enjoy the pleasure of aloneness. Don't feel self-pity, instead consider yourself as a big gift. Pamper yourself in the manner suitable to you.
Feeling Terrified that You aren't Strong Enough
In such a situation, you should ground yourself and take in deep breathes. Follow your intuition and speak to your heart that you are safe. Convince yourself that you are capable of making the right choices when needed. Draw from your inner strength and most importantly trust yourself to keep your confidence upright.
Afraid that People will Find you Ugly
When afraid of something trust your inner intuition and wisdom. If it's your first day at office or a formal get together and your nervous about your looks just breathe in calmness.
And just don't thing about anyone or anything. This will do wonders for you.
Angry With Yourself for your Plus Size
Remember that every problem has a solution. And showing anger to yourself will do no good to you. Accept yourself as you are and praise yourself. Keep reminding yourself that you are special and different. People aren't born the same. Replace your anger compassion and self-appraisal.
In Doubt of Your Capabilities Just Because You Boast Plus Size
Speak to yourself that your wisdom guide will help you make the right decision. Just fix in your mind that you have to trust yourself in every situation. Irrespective of the kind feedback that you get, you have to make the final call yourself. Listen to your inner conflict but reflect on it until you attain peace around it. Keep on reminding yourself that you love your family even if they fail to understand you completely.
Show off the love to your family in all the non-verbal and verbal ways you can. Fed your mind with the thought that there are some good reasons for which you were paired with your family. See your family as the most precious gift you have ever received. Keep on saying it to yourself that you are a better person and that you didn't had to face the hardship of not having a family.
The Final Word
Remember that if you want to good to yourself, you need to be positive about yourself. Your thinking about yourself is what matters at last. Positive emotions and positive feelings bring immense success and same is applicable for the success of weight loss also. If you have tried to lose weight before but failed, it's time to give another chance by using the power of the affirmations listed above.
Remember, there are hundreds of people got rid of their plus size so you can too. Just follow a workout routine and a healthy diet, stay positive.
Want to Be Successful?
Learn Secrets from People Who Already Made It
Please enter valid Email