2019 Booker Prize Winners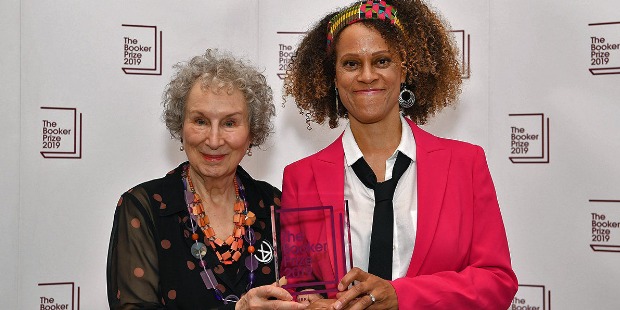 The Booker Prize for Fiction for the year 2019 breached the rule established in 1993 under the present Chair Peter Florence to award the prize to two authors – Bernardine Evaristo and Margaret Atwood for their novels 'Girl, Woman, Other' and 'The Testaments'. The Booker Foundation's Jury had unequivocally warned Chair Peter Florence against announcing joint winners for the £50,000 prize money.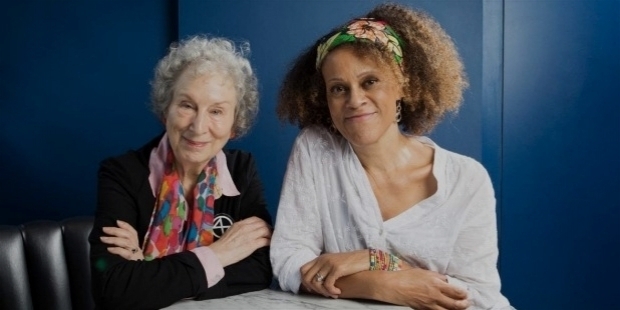 In the last four decades since its inception, this is the third time in the history of Booker Prize two authors were named as the joint winners. The first instance was in 1974. South African novelist Nadine Gordimer and British novelist Stanley Middleton were declared as joint winners for their novels 'The Conservationist' and 'Holiday' respectively. 18 years later in 1992, Canadian author Michael Ondaatje and British author Barry Unsworth were declared the joint winners for their histographic metafiction 'The English Patient' and historical novel 'Sacred Hunger' respectively.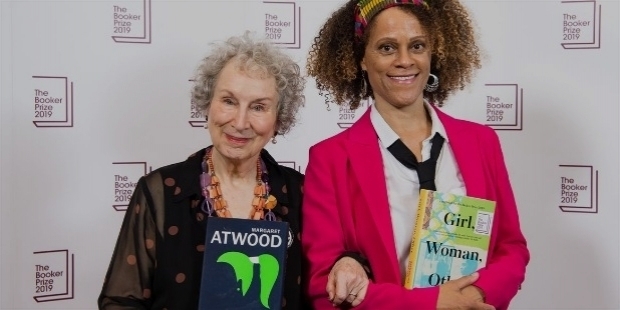 The London-born Bernardine Evaristo, whose father is Nigerian and mother British, became the first ever black author to win the Booker Prize for her novel 'Girl, Woman, Other'. Canadian Margaret Atwood became the first woman to win the Booker Prize twice within a span of 19 years. Atwood won her first Booker in the year 2000 for her historical novel 'The Blind Assassin'. 'The Testaments' won her the second Booker this year.
About his decision to announce the joint winners, Peter Florence, the Chair of the Booker Foundation stated, "We came down to a discussion with the Director of the Booker Prize about the rules. And, we were told quite firmly that the rules state that you can only have one winner...and as we have managed the jury all the way through on the principle of consensus, our consensus was that it was our decision to flout the rules and divide this year's prize to celebrate two winners."
A total of six authors were shortlisted for the Booker Prize for the year 2019. Salman Rushdie's 'Quichotte', Margaret Atwood's 'The Testaments', Lucy Ellmann's 'Ducks, Newburyport', Elif Shafak's 10 Minutes 38 Seconds in this Strange World', Bernardine Evaristo's 'Girl, Woman, Other' and Chicozie Obioma's 'An Orchestra of Minorities'. Evaristo and Atwood became the ultimate joint winners for their amazing novels and will share equally the £50,000 prize money. It was a tough decision for the jury to pick the joint winners.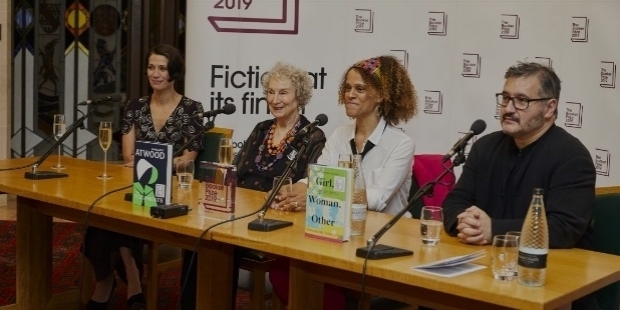 Director of the Booker Prize Foundation Gaby Wood stated, "Over an agonizing five hours, the 2019 Booker Prize judges discussed all of the much-loved books on their shortlist, and found it impossible to single out one winner. Margaret Atwood earned a unique distinction to become the 'Oldest Recipient' to win the Booker Prize at the age of 79 and winning the prestigious literary award twice along with J. G. Farrell, Peter Carey, J. M. Coetzee and Hillary Mantel. Atwood is the second woman to win the Booker twice after Hillary Mantel.
BERNARDINE EVARISTO
Bernardine Evaristo was born in Eltham, Southeast of London in the United Kingdom in the year 1959. She is the fourth child among the 8 children. Her father hails from Nigeria, who was an amateur boxer in his motherland. He worked as a welder and earned very little. He was also the local Labour Councillor. Bernardine's mother worked as a teacher. In spite of the family's brassic condition, Bernardine's parents brought up their children in a loving and disciplined way. The children grew up in Woolwich, a garrison town in Southeast London. The family lived in a draughty, creaking, ramshackle detached Victorian house.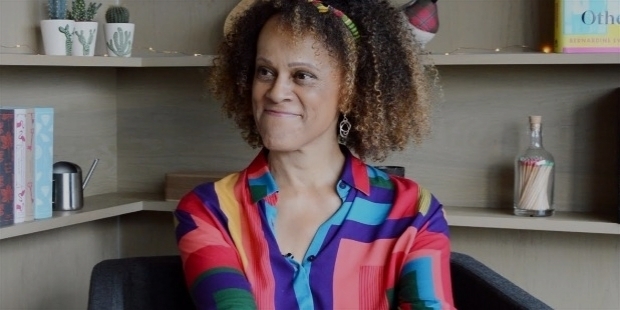 Bernardine finished her schooling from Eltham Hill Grammar School for Girls. She attended the Greenwich Young People's Theatre. She graduated from the Rose Bruford College of Speech and Drama and Goldsmiths College. She received her doctorate from the University of London. In the year 1994, Bernardine Evaristo's first book titled 'The Island of Abraham' was published. 'The Island of Abraham' is a collection of her poems. It was the beginning of Bernardine's journey in the literary field.
In the year 1997, Bernardine's enchanting novel-in-verse 'Lara' was published, which is believed to be on her own life experience. 'Lara' was critically acclaimed by one and all for its sheer magnitude. In 2001, she came out another critically acclaimed novel 'The Emperor's Babe' – a tale of forbidden love in the third Century London. Bernardine had woven the plot mixing brilliantly poetry, history and fiction. Four years later in 2005, 'Soul Tourists' was published. In 2008, her book 'Blonde Roots' was published followed by 'Hello Mum' in 2010, 'Mr. Loverman' in 2013 and 'Girl, Woman, Other' in 2019.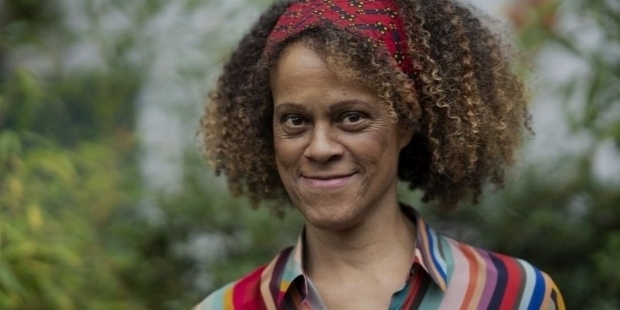 Bernardine's writing style is unique in its sense. She experiments merging past and the present with form and narrative perspective to engage her readers. She brilliantly mixes fiction with poetry often depicting reality with alternate realities. Bernardine's style intrigues the readers and makes her an amazing author. 'Girl, Woman, Other' for which she won the Booker Prize is very innovative way of writing. Bernardine Evaristo's fusion fiction is about 12 primarily black British women, age spanning 19 to 93. The novel revolves around their cultural backgrounds, struggles, sexualities, geographies, classes, hopes and their intersecting lives.
'Girl, Woman, Other' was also shortlisted for the 2019 Gordon Burn Prize. Bernradine Evaristo's 'Mr. Loverman' was about a Caribbean Londoner septuagenarian closet homosexual, who was considering his options to reveal to his 50-year married wife. 'Mr. Loverman' won the Publishing Triangle Ferro-Grumley Award for LGBT Fiction (USA) and the Jerwood Fiction Uncovered Prize in 2014. In the year 1998, Bernardine's 'Lara' won the EMMA Best Novel Award.
Bernardine Evaristo's 'The Emperor's Babe' won the Arts Council Writers Award 2000 and the NESTA Fellowship Award in 2003. In the year 2013, the book was adapted into a BBC Radio 4 Play. Bernardine's 'Blonde Roots' won the Orange Youth Panel Award and Big Red Read Award. In the year 2012, Bernardine's novella 'Hello Mum' was also adopted into a BBC Radio 4 Play.
MARGARET ATWOOD
Margaret Atwood was born on the 18th of November 1939 in Ottawa, Canada. Father Carl Edmund Atwood was an Entomologist. Mother Margaret Dorothy was a Dietician and Nutrionist from Woodville, Nova Scotia. Margaret is the second of the three siblings. Little Margaret's early childhood was spent in an Orthodox Jewish family. At a tender age of 6, Little Margaret began writing plays and poems. She had an amazing ability to create various characters for her plays.
Her father's research work in forest entomology was the main reason why Little Margaret could not attend full-time school till she was 12. Her love for writing also made Little Margaret to immerse reading literary works, mystery pocketbooks, animal stories, fairy tales and comic books. In the year 1957, Margaret Atwood graduated from the Leaside High School in Toronto. At the age of 16, Margaret decided she wanted to become a writer.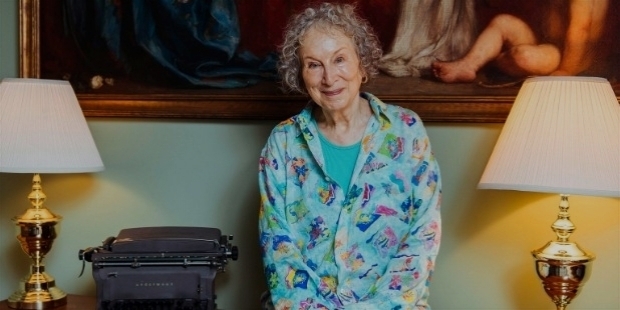 Margaret Atwood joined the Victoria College in the University of Toronto. It was here, where Margaret's poems and articles were first published in the College's Literary Journal – Acta Victorian. She also participated in the sophomore theatrical tradition of The Bob Comedy Revue. In the year 1961, Margaret Atwood graduated with a Bachelor of Arts in English Honours and minors in Philosophy and French. Soon after her graduation, Margaret joined the Radcliffe College of Harvard University, with a Woodrow Wilson fellowship.
After her Masters from the Radcliffe College of Harvard University, Margaret pursued her Phd for nearly two years. Her dissertation was about 'The English Metaphysical Romance'. However, Margaret never completed her doctorate. In the year 1968, Margaret married the American writer Jim Polk. Their marriage ended in a divorce five years later.
After her divorce in 1973, she met novelist Graeme Gibson. The two got attracted towards each other and settled down at a farm near Alliston in Ontario. In 1976, Margaret gave birth to their daughter Eleanor Jess Atwood Gibson. In the year 1980, the family moved back to Toronto. Incidentally, Graeme Gibson was not there when Margaret Atwood received her second Booker Prize. She had lost her husband to dementia on the 18th of September 2019.
Margaret Atwood's first book of poetry 'Double Persephone' was published way back in 1961. Since then, Margaret has had 17 books of Poetry, 16 Novels, 10 books of Non-Fiction, 8 collections of Short Fiction, 8 Children's Books and one Graphic Novel published in her illustrious career as a renowned writer. Margaret Atwood has won Arthur C. Clarke Award, Governor General's Award, Franz Kafka Prize, the National Book Critics and PEN Center USA Lifetime Achievement Awards and the Booker Prize twice.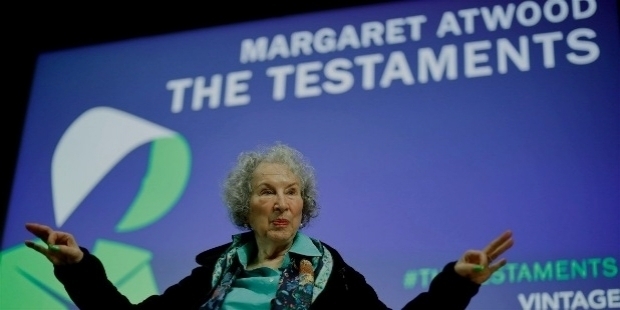 Margaret Atwood invented and developed the 'LongPen' and associated technologies that facilitate remote robotic writing of documents. Many of her works have been adapted into television series and films. Her poems are inspired by myths and fairy tales. She writes about gender and identity, religion, myths, the power of language, climate change and power politics. Margaret Atwood founded and established the Griffin Poetry Prize and Writers' Trust of Canada. In total, Margaret Atwood has won more than 55 awards in Canada and worldwide.
Want to Be Successful?
Learn Secrets from People Who Already Made It
Please enter valid Email