Quotes by the King of Good Times, Vijay Mallya
Vijay Malaya- born in the business family is the chairman of the United Breweries group in Karnataka, India. He started his career by replacing his father (after his father's death) to see the growth of the group as the conglomerate or amalgamating company of 60 other companies. The UB company grew rapidly increasing its profit by 64% over the period of 15 years. He amalgamated several other companies before he established Kingfisher Airlines, which unfortunately made him insolvent.
1. Belief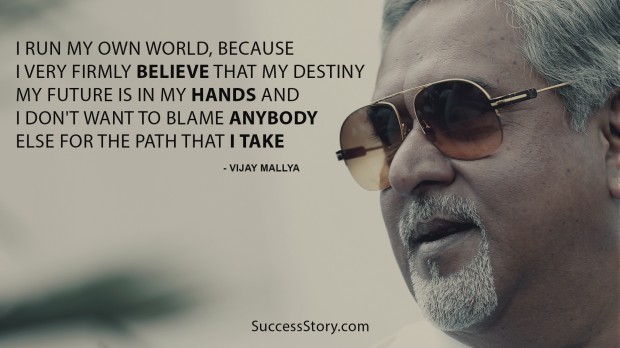 "I run my own world, because I very firmly believe that my destiny, my future is in my hands and I don't want to blame anybody else for the path that I take"
2. Way of Living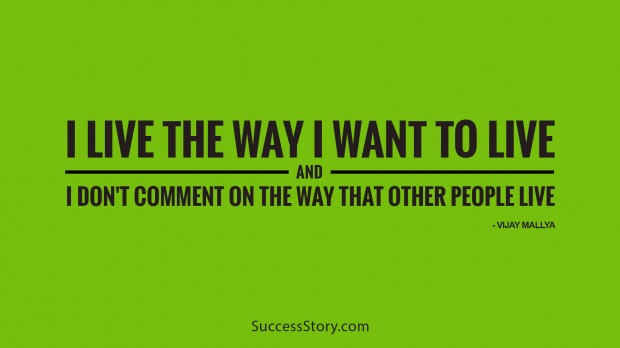 "I live the way I want to live, and I don't comment on the way that other people live"
3. Challenges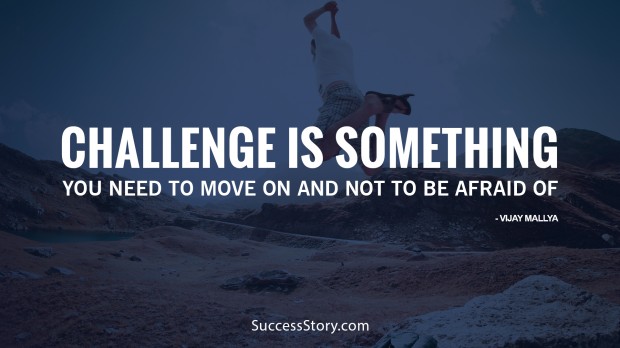 "Challenge is something you need to move on and not to be afraid of"
4. Honesty and Integrity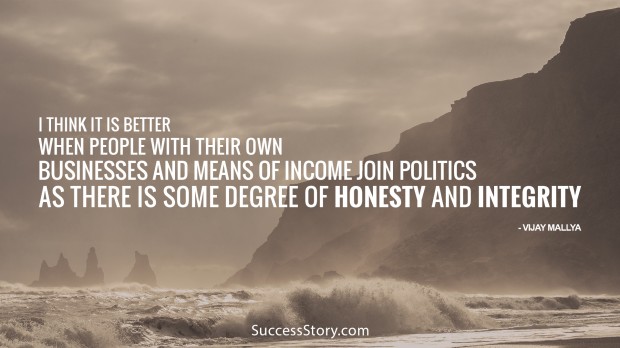 "I think it is better when people with their own businesses and means of income join politics as there is some degree of honesty and integrity"
5. Respect and Pride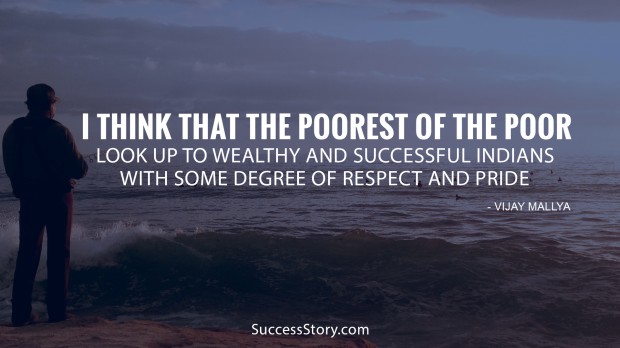 "I think that the poorest of the poor... look up to wealthy and successful Indians with some degree of respect and pride"
6. Team Work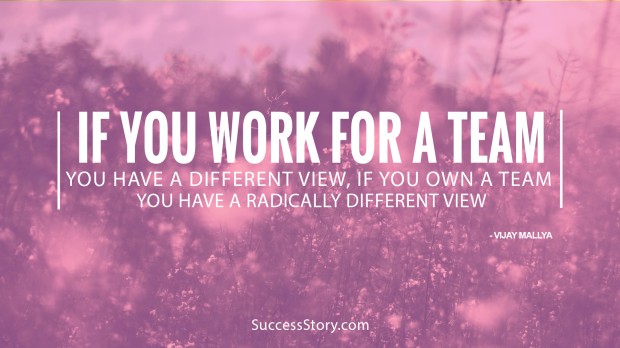 "If you work for a team, you have a different view, if you own a team you have a radically different view"
7. Ups and Downs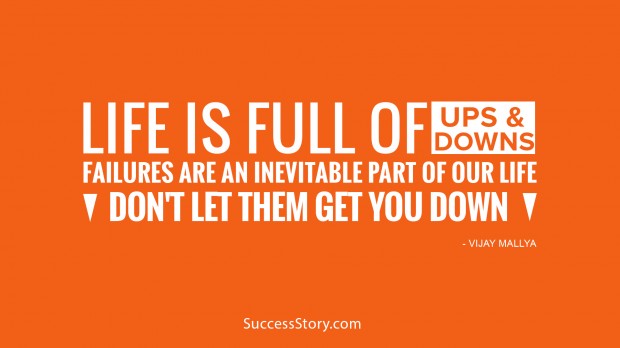 "Life is full of ups and downs. Failures are an inevitable part of our life. Don't let them get you down"
8. Indian Culture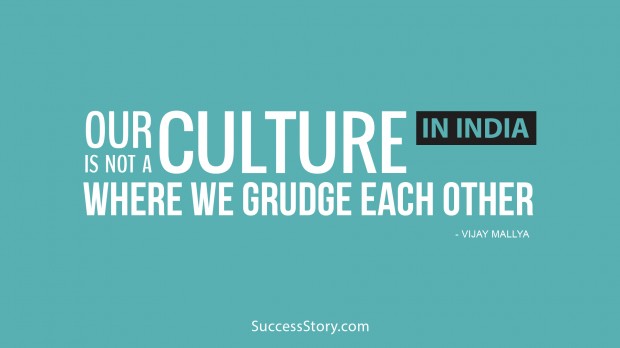 "Our culture in India is not a culture where we grudge each other"
9. Success and Pride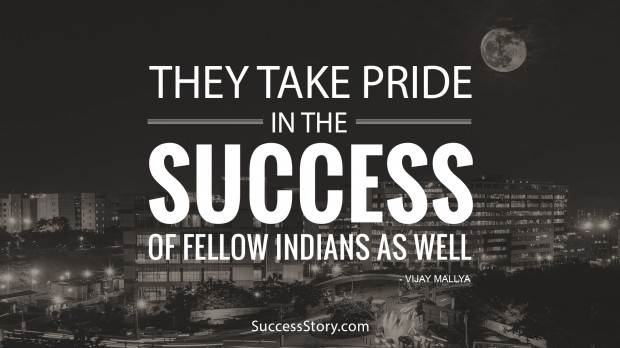 "They take pride in the success of fellow Indians as well"
10. Service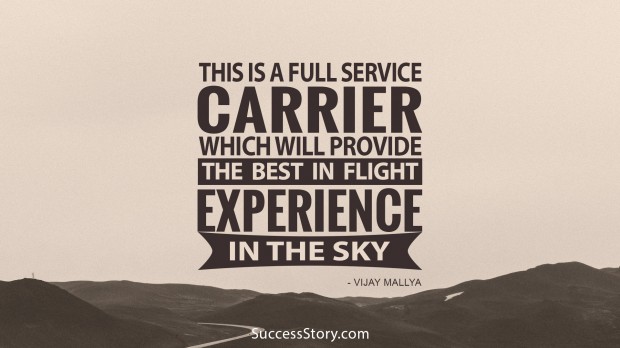 "This is a full-service carrier, which will provide the best in-flight experience in the sky"
11. Society and Life Style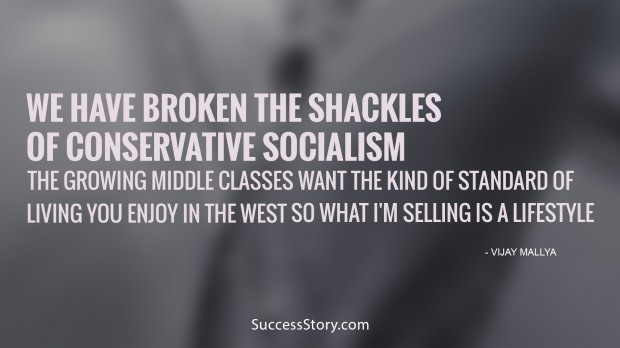 "We have broken the shackles of conservative socialism. The growing middle classes want the kind of standard of living you enjoy in the West. So what I'm selling is a lifestyle"
12. Opportunity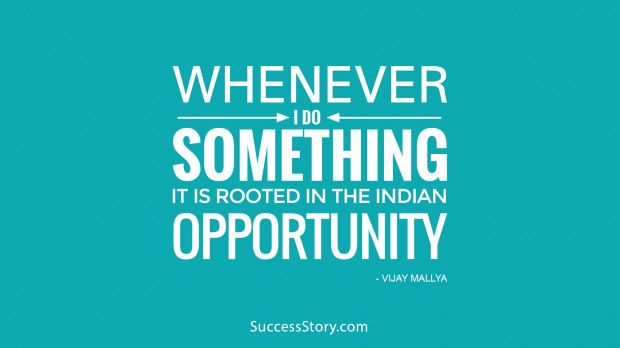 "Whenever I do something, it is rooted in the Indian opportunity"
Even though he is at present facing hard times and living the life of economic decline, there are lots of inspirational quotes of this beverage king, which are worth reading. Through these quotes, he has given voice to his feelings about the realities of life. In one of his quotes, he has said that the best way to satisfy yourself is to take your decision yourself. We should be the decider of our own destiny. Holding others responsible for the mistakes in our life are nugatory things one can ever do in life.
Don't you think you should have the guts to become successful? He tells us to be gutsy and to have the fire in the belly to be fortunate enough to see the better days knocking our doors. The fire in you would drive you to success. His quote about liquor is wonderful. He says finding solace in alcohol will only take you to a state of ruin. It is not the answer to your questions in life. Instead, it will make you forget the questions. This is the best words he can say to the people who consumes his liquor.
Want to Be Successful?
Learn Secrets from People Who Already Made It
Please enter valid Email