Clash of Clans SuccessStory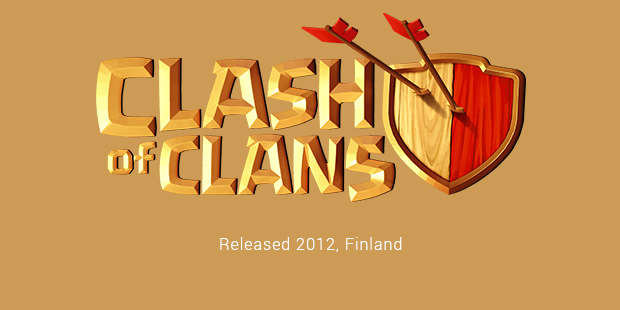 It probably says a lot about a game's success when the advertisement is featured in a Super bowl game. And let's not forget that an acting heavy-weight like Liam Neeson playing the role of the gamer.The story of Clash of Clans started in Finland where the company that created it, Supercell, first opened its doors. Now, if you're thinking that Finland is an odd place for a gaming company, a successful one at that, think again. The company is Nokia. So, let's just say that the Finnish know their technology. Supercell began its journey in 2010 as a small company of about 15 people working in small teams to develop cross-platform games. This was well before Clash of Clans was even an idea. After all, a year in the IT and Gaming industry is equal to ten years in the normal world.
Between 2010 and 2012, Supercell had opened an office in the States and was working developing games tailor-made of mobile-platforms. The company had moved away from cross-platform game by this time. The company's first real successful game was actually Hay Day, which had great player engagement from day one. It was a mobile farming game, though and the developers at Supercell were looking for something different.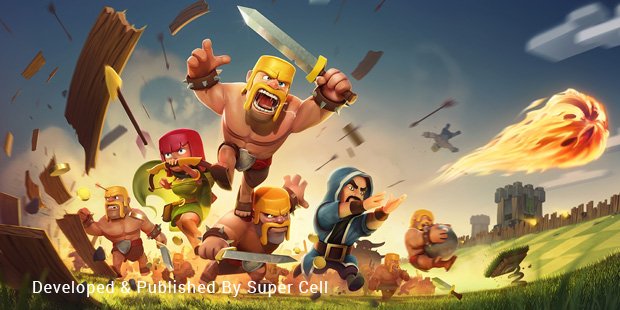 Their superstar game Clash of Clans started out as something code-named Magic. They wanted to bring the real, hardcore gamers who loved real-time strategy games to the mobile platform. And that wasn't an easy thing to do. Hard-core gamers are notorious for scoffing at the mobile gaming industry, calling the games childish and simplistic. Clash of Clans had to find a delicate balance between have the right amount of difficulty for the seasoned gamer and also the simple, easy-to-use allure for the amateur gamer. Fortunately, it did exactly that.
'There is a hint of a "game" aspect here, something that many mobile titles actually can't boast,' Paul Tassi, a gaming journalist for the Forbes, stated in his review of the Clash of Clans, concluding by calling his experience with the game 'fun'.
The aforementioned game aspect is that Clash of Clans is an MMO game like the massively popular World of Warcraft and the epic Final Fantasy series. It has a social aspect to it that not many mobile games have. Moreover, the plot builds up; the levels get tougher and more challenging. There is a lot of strategy involved in fortifying your base, training your ranks of barbarians and planning an attack.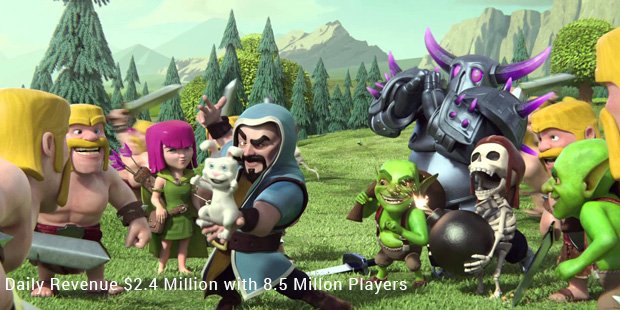 Clash of Clans ranked the #1 top grossing game in US and earned its makers their millions. The way they made their profits was through the concepts of Freemium and Pay-to-Wait. Basically, while the download of this game was free, you needed to pay for getting certain things that'd improve your gaming experience. With pay-to-wait, you had to wait for the higher level to unlock, and this could take anywhere between a few minutes to many hours, or you paid to go ahead.
In a way, Clash of Clans is a revolutionary step in the mobile gaming industry. It draws the attention of more serious gamers to the mobile platform. It also gives the general, non-gaming populace, a taste of what console and PC games of that level are like.
Full Name :

Clash of Clans
Release Date :

02 - Aug -
Country :

Finland
Industry :
Company :

Supercell
Website :
Want to Be Successful?
Learn Secrets from People Who Already Made It
Please enter valid Email