Michael Krasny Story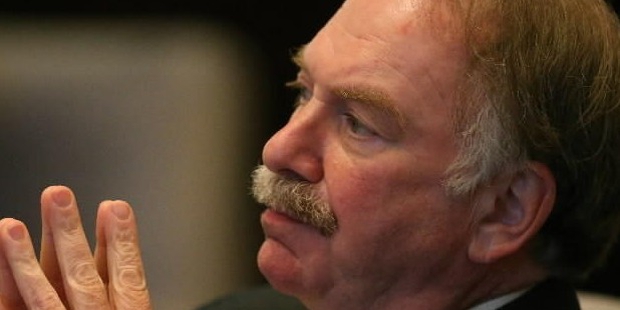 Synopsis
Michael Krasny is one of the most eminent business honchos from America. He is the erstwhile CEO & founder of CDW Corporation, which sells technical gadgets like computers & networking equipment. Krasny is even listed as the President of Sawdust Investment Management Corporation. One of the most important names in Forbes' current list of top billionaires, Krasny possesses a net worth of $ 1.11 billion.
Childhood
Michael Krasny was born in Illinois in the year 1953. His father used to run an auto dealership at Arlington Heights. Krasny is a graduate from University of Illinois.
Early Career
Krasny started his career by helping father in his car dealership business. After his graduation, he used to work as a salesman for Toyota car till 1981. He realized that his future does not lie with cars but with gizmos. Thus, Krasny took to computer programming classes in quest of a technical job.
Career
Despite his computer programming knowledge, Krasny was having a hard time in finding some steady job. Soon he was running short of money and he finally decided to sell off his own IBM computer to fetch some ready cash. He took to Chicago Tribune to post his $3 ad and little did he know that this ad would be the defining moment of his life. His amazing retail skills and the growing demand for computers worked together to get him as much as 200 USD profit.
Krasny found his true calling in retail. He was quick to notice the increasing demand for the computers & he started buying the machines with the intention of reselling. It eventually led to the formation of MPK Computers. After a year, he changed MPK to Computer Discount Warehouse or CDW (1984) that took to a pacey turn- creating a hugely successful billionaire out of a Toyota salesman. CDW started as a virtual store for different IT products. In 1993, Krasny took Computer Discount Warehouse public.
In 2001, Krasny took retirement from CDW leadership and in 2007, Madison Dearborn Partners bought the company for 7.3 billion USD.
Krasny has a deep knack towards carpentry and in 2009, he founded Custom Woodworking Shop. Based in Northbrook, Illinois, the shop makes plaques & awards.
Career Highlights
Krasny is a highly successful self-made man. One of the most important highlights of his career is surely his massive 200 USD profit on a $3 Chicago Tribune ad that transformed the young 28-year-old boy into a promising entrepreneur.
Personal Life
Krasny is married and is the father of one child. He is a devout Jew and stays in Highland Park, Illinois, with his family.
Krasny is renowned for his amazing customer skills and his very first caller right from the year 1982, is still his customer. His story shows that when everything seems to be falling apart, you have to gather whatever brick you are left with and then build a palace with it. Krasny's tale also stresses that one has to be smart & cool enough to fast catch the vibes of market trends to succeed as an entrepreneur.
Want to Be Successful?
Learn Secrets from People Who Already Made It
Please enter valid Email