Kalanithi Maran Success Story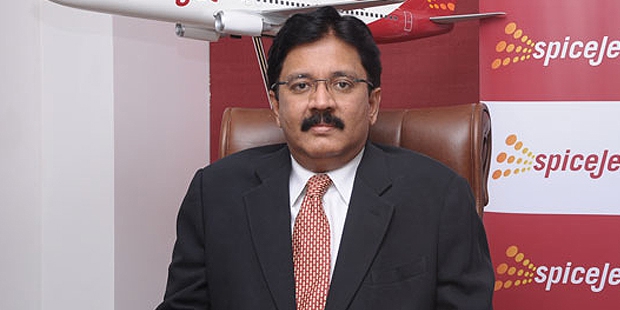 The wheel of Fortune is a continuum process in which the two most prominent and vivid results are Success and Failure. One example is Kalanithi Maran who did taste both. Kalanithi was born in 1965 in Tamil Nadu, India. He is the heir to a very powerful political member of the country's polity. His father is the former Union Minister of Commerce, Murasoli Maran.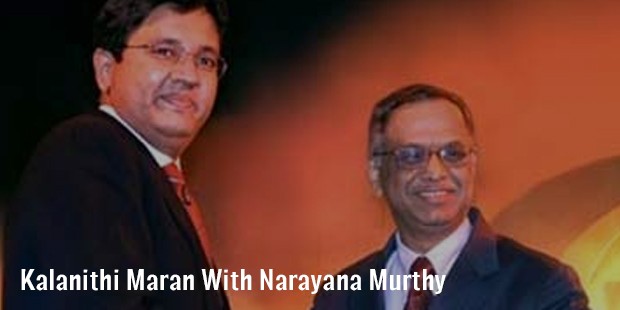 Kalanithi Maran With Narayana Murthy
He is the grand nephew of M Karunanidhi, the Chief Minister of Tamil Nadu. He was initially the owner of Spice Jet, which after undergoing through a series of losses, was sold to one of its former owner. Presently he holds the position of a Director and Convener of the gigantic Sun TV Network, which is enjoying a blooming and prosperous period.
Childhood
Kalanithi Maran studied in Don Bosco, at Egmore, in Chennai. Later on he graduated from Loyola College, Chennai. As a student, he was a mediocre but he was actively involved in politics. He was the Student's Union Chairperson. He did fight for many causes. After graduating, he went to University of Scranton, Pennsylvania, USA to get an MBA degree.
Career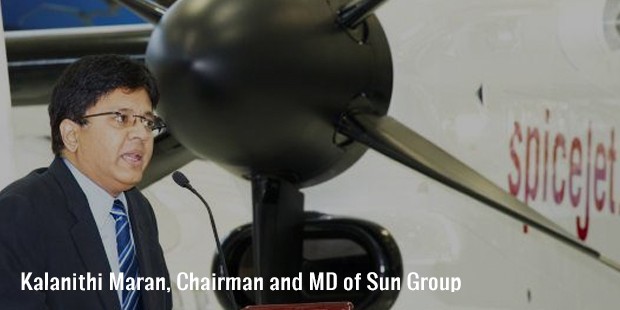 Kalanithi Maran kick-started his economic journey in Sumangli Publication as the Circulation Clerk. In the late 1980's, Kalanithi started working for Kunkumam, a weekly Tamil journal. Then in 1990, he introduced VHS, a monthly Video News Magazine - Poomaali. This magazine was publicized abroad, and got popularized amongst the Tamilians of India. However, the publication of this journal was ceased in 1992, due to plagiarism. He introduced SunTV with a capital of US $86,000 from a Bank Loan, on April 14, 1993.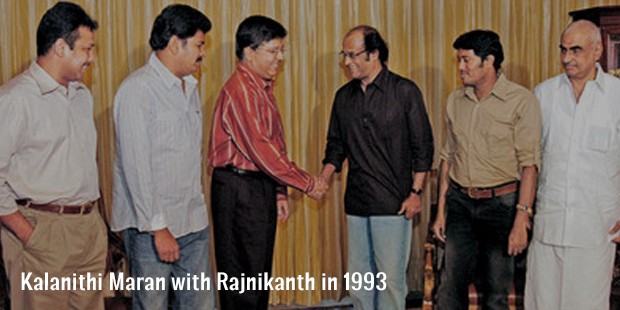 Kalanithi owns the largest TV network in Asia. Sun Network is a company associated with media and affairs. At an elementary stage, Tamil programs were broadcasted for three hours in ATN Channel under the title ship of Sun TV. With gradual increase in its popularity, the Sun TV network proliferated to 24-hours media channel in Tamil, Telugu, Kannada, Malayalam and Bengali languages.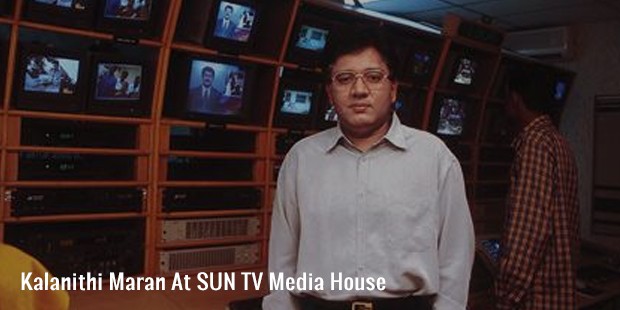 Kalanithi gained time for success in the media industry, and furthered the ever-rising Sun TV due to his control over the several channels in South. At present, Sun Network touches millions of hearts (approximately 96 million) from India and even from Singapore, Malaysia, Australia, South Africa, and US. This company was listed on the Bombay Stock Exchange on April, 2004 ($133 million).
Career Highlights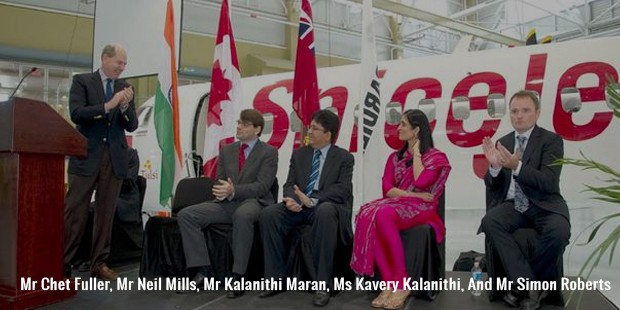 Kalnithi's journey was not at all smooth and disappointments were a frequent visitor to his luck. He hailed from a powerful family background, which happens to be his major problem in career. In 2007 the political party which had initially backed him, turned its back to Kalanithi. In 2010, he was accused and a criminal offence was lodged against him by Jak Communications.
Personal Life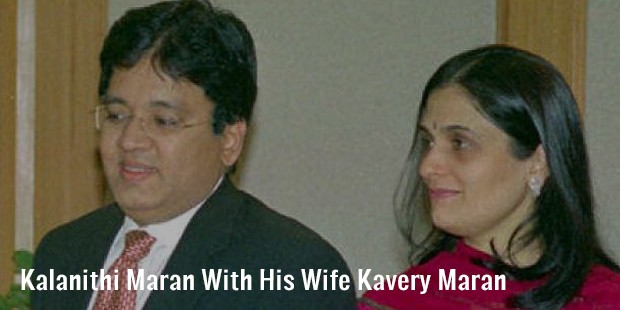 In 1991, Kalanithi Maran tied matrimonial knot with Kaveri, a Kannadiga. She holds the designation of Managing Chairperson of Sun TV Network. The two of them have a girl Kavya (Born 1992).
Achievements
Kalanithi was honored with the title of Young Businessman from CNBC, ERNST & Young.
Awards
2010

News Television Entrepreneur of the Year
Know More
Kalanathi Speech
Full Name :

Kalanithi Maran
Born :

1st-Jan -1964
Zodiac Sign :
Birth Place :
Education :

Loyola University Maryland Baltimore,
University of Scranton Pennsylvania,
Loyola College Chennai
Occupation :
Industry :
Networth :

$ 2.4 billion USD
Want to Be Successful?
Learn Secrets from People Who Already Made It
Please enter valid Email