Huang Shih Tsai Success Story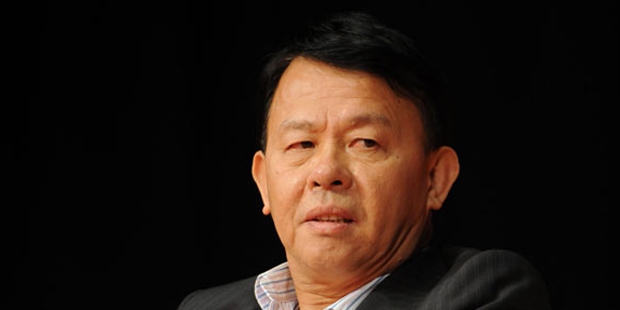 Huang is the executive chairman of the board at his company the Great China International Group. The company invests in the media and real estate sectors. Huang is among the richest in Honk Kong and China thanks to his smart business skills and organizational abilities. According to Forbes magazine, he is the 663rd wealthiest billionaire in the world with a net worth of $2.8 billion and 22nd richest in Honk Kong City and is 43rd in China's rich list of 2014. Huang served as a non-executive director before being changed to Executive Director in 2013.
Career
Huang founded his company the Great China International Group, a set of investment firms in 1987. The company is quite diverse and continues to expand even today, stepping into new sectors and venturing into markets that it had previously couldn't access. The group is Huang's main source of wealth. Around 1994 Huang initiated multiple residential projects in the rural sections of Shenzen City. These residencies are seen as welfare projects rather than profit ventures as they target the underprivileged and sell the properties at low rates.
Heights
Huang owns various other businesses such as the International Finance Center, a hotel in Shenzen city and GC square. He is considered a front runner for initiating the permanent residence through property acquisition (PRTPA) concept in rural China, where the homeless and the old are sold properties for flexible prices so that they can have permanent residential homes. The idea was first implemented in his Longzhu Garden Project and has since been used in other areas as well.
Feung has expanded his business through smart and new methods and ideas that set his properties apart from the rest. For example his residential buildings are popular for having a hotel styled service unit. He also bravely ventured into the non-local market, and in the process stepped out of his comfort zone into new markets such as Shenzen's central business district.
As of 2014 he has entered into the North Korean market with a commercial project being constructed in Pyongyang.
Personal Life
Huang has two children who work with him in his company and currently resides in Hong Kong along with his wife. Like most of his fellow billionaire businessmen, Huang keeps his private life strictly out of the public and media eyes. His son David is the Vice Chairman of the group. Ms. Huang Wenxi, Huang's daughter attended college at University of Wisconsin-Madison and got her BBA degree from there in 2004 and began working on the hotel projects of her father's ventures at the young age of 20 and has since moved up the ladder to deputy general manager of Shenzen Sheraton Hotel. She is currently the CEO of Great China Properties.
Achievements
Apart from his main project, Huang has invested and managed various other business ventures. His investments in property are not just restricted to China and Honk Kong but are prominent also in Singapore, America and Canada. He has been the Chairman of Great China Properties Holdings for almost a decade now and is the executive director and Chairman of Greater China International Investment Group. Huang is also the Vice president of Guangdong Cultural Society.
Full Name :

Huang Shih Tsai
Birth Place :

Shenzhen
Occupation :
Industry :
Networth :

$ 2.8 billion
Want to Be Successful?
Learn Secrets from People Who Already Made It
Please enter valid Email