Arthur Irving Success Story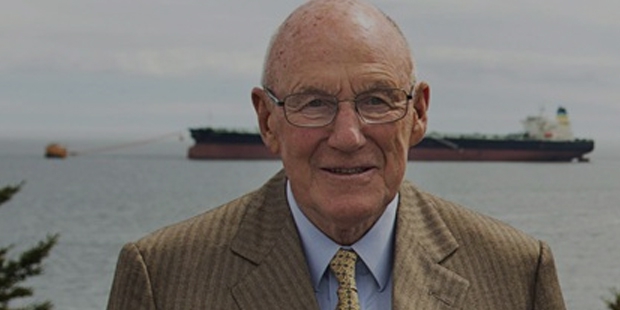 Arthur Irving is the 2nd son of K.C. Irving, an industrialist in Canada. According to Forbes, Arthur has a net worth of around $5.4 billion, and ranked as the 4th richest person in Canada. Born in 1930, he inherited Irving Oil after his father's death, gaining responsibility to operate its oil refinery, retail stores, terminal facilities and distribution. Since 1972, Arthur had been the President, Director and Chairman of Oil Limited, and also the President of the Irving Oil Corporation. Since 1996, he has been serving as Acadia University's Chancellor in Wolfville. In 2002, he was made the Officer of Order of Canada, and has also been involved in Ducks Limited. He has also contributed towards establishment of K.C. Irving Environmental Center in the Acadia University. In 2012, he became member of the Order of New Brunswick.
Ownership and Operations
Irving is the owner of Irving Oil, under which he operated over 900 gas stations not only in Canada, but also in north-eastern US. He also owns the largest oil refinery in Canada. His brother, James Irving, also a billionaire, owns J.D. Irving Ltd., a Canadian conglomerate that operates numerous companies in different industries, including shipping, timber, transportation, frozen foods and many more.
He is a 3rd generation member of the Irving family, the roots of which date back to 19th century in Canada. His great grandfather James Dergavel Irving (J.D. Irving) immigrated to Canada from Scotland, and laid foundations for this business empire. Initially, the company started with operations in lumber, general stores, and ownership of three farms. Kenneth Colin Irving, his son, added to the business by founding oil operations of the company in 1920s. After the death of K.C. Irving, the assets were divided among his children, with each member taking responsibility of operating one of the businesses.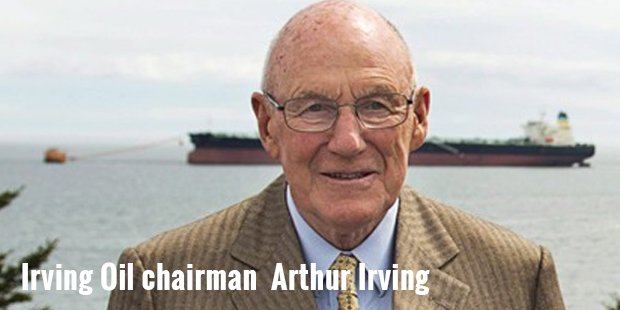 Kenneth, the eldest son of Arthur Irving, runs the operations side of the Irving empire's energy division, and has organized some of the very innovative and lucrative projects under his operation, including the liquid natural gas expansion project of the company. However, he developed rift with his father on issue of allocating a trust between his siblings. In 2010, he left the company due to health issues. Arthur Leigh is the 2nd son of Irving, who has a senior marketing job in Irving Oil, though he has a less noticeable contribution towards the company. Arthur Irving has three daughters, Jennifer, Sarah and Emily, none of whom are involved in their family business.
Since acquiring the family business, Arthur had managed, operated and expanded it on a global level. Today, his sons are involved in the running of the business, and are continually making efforts to expand and prosper. On the other hand, Arthur Irving is focusing on charitable activities, and leading a peaceful retired life with his wife.
Arthur Irving Biography
Full Name :

Arthur L. Irving
Born :

6th-Jan -1930
Birth Place :

New Brunswick
Education :

Acadia University Wolfville
Occupation :
Industry :
Networth :

$ 5.4 billion
Want to Be Successful?
Learn Secrets from People Who Already Made It
Please enter valid Email