Sylvester Stallone Quotes
Sylvester Stallone is an action hero, director and screenwriter, who has been active on the silver screen for about 45 years. He is considered to be the 4th among the top actions heroes in the Hollywood according to the fans' rankings. He has received one Golden Globe award and three academy award nomination. He was lionized after his roles as Rocky Balboa and John Rambo. His parents are Frank Stallone, who was a beautician and Jacqueline, who was an astrologer and a dancer. He is a brilliant actor who did almost all of the action roles himself. He injured himself several times during the shooting of his various films.
1. Keep Going and Going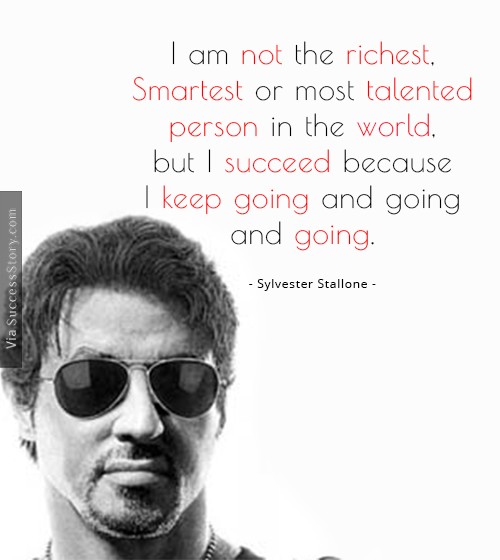 "I am not the richest, smartest or most talented person in the world, but I succeed because I keep going and going and going"
2. Hanging and Hurting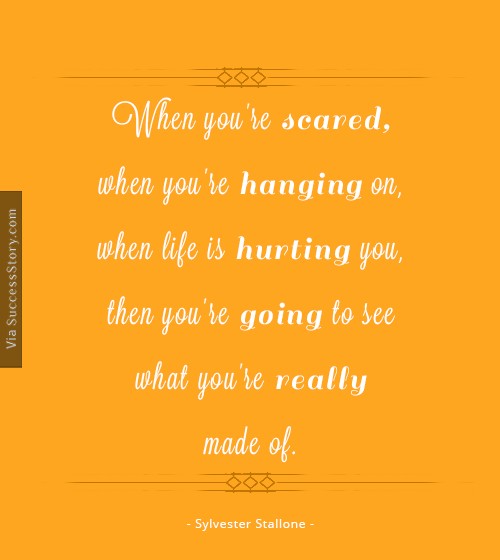 "When you're scared, when you're hanging on, when life is hurting you, then you're going to see what you're really made of."
3. Controliing Failure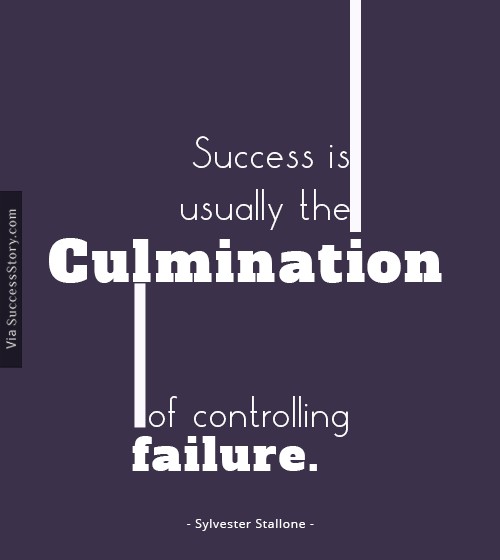 "Success is usually the culmination of controlling failure."
4. Reality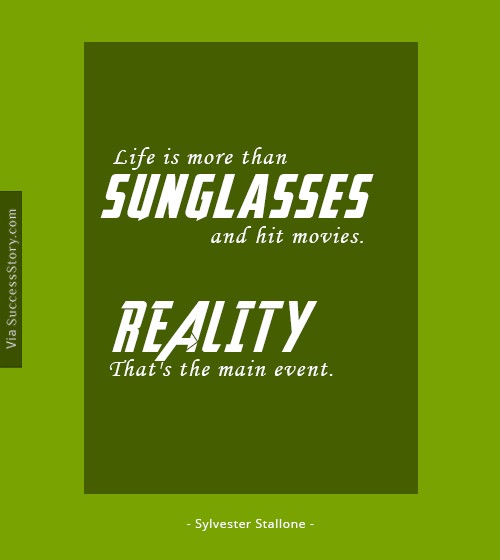 "Life is more than sunglasses and hit movies. Reality that's the main event"
5. Express yourself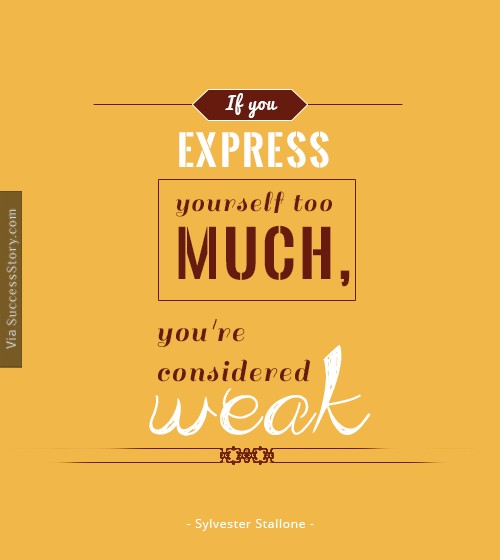 "If you express yourself too much, you're considered weak"
There is a saying that Aim for the sky, you will, at least, reach the hilltop. Sylvester Stallone has also shared the same view in one of his quotes. He says that if there is no mountain, create one and climb on it. When you succeed in doing that, build another bigger mountain to improve your own performance. Compete with yourself because at a certain stage there will be nobody better than you, you and you.
It is common that everyone may not be successful or the best. But you have to make the best effort to keep yourself going. The wise are those who find opportunities in failures. Eventually, success is the result of controlling failures. When you face failures and you still face the situation spunkily, you will emerge successfully.
It is good to express yourself, but you should not express too much to make others understand your weakness. If you talk a lot about yourself people will brand you as a weak person. Sylvester Stallone advises people to talk in order to communicate and to let others take advantage of your weakness.
Want to Be Successful?
Learn Secrets from People Who Already Made It
Please enter valid Email