LaMarcus Aldridge Success Story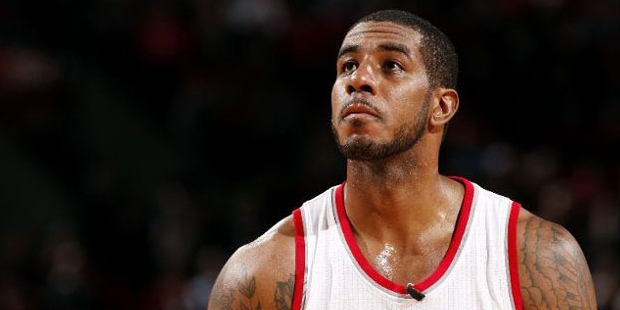 LaMarcus Aldridge is an American basketball player currently playing for San Antonio Spurs, NBA. Earlier, he played college basketball at University of Texas, and then selected as a 2nd overall for NBA Draft in 2006. He played for Portland Trail Blazers for 9 seasons, and then signed with Spurs in the year 2015.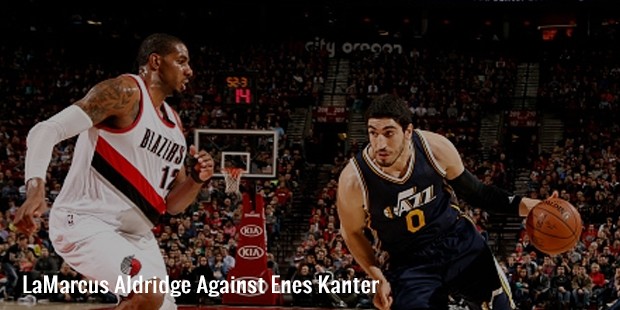 LaMarcus Aldridge Against Enes Kanter
He is a 4-time NBA All-Star, and selected to 3 All-NBA teams. His mother Georgia is 6.2 ft tall and father Marvin is 6.6ft himself. His father had a drinking problem, and his mother kicked him out of the house by the time LaMarcus was a teenager.
Career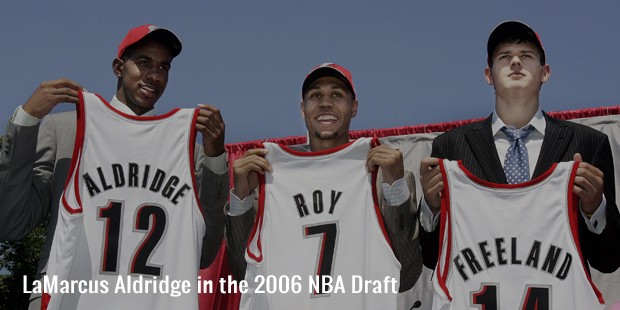 At Seagoville High School, LaMarcus became the 2nd team Parade All-American and TABC Class 4A Player of the year. In 2004, he was selected as number 4 center and number 16 player of the nation. In 2006, he left the University of Texas, and entered NBA Draft. He the joined Portland Trail Blazers, and got a starting center position.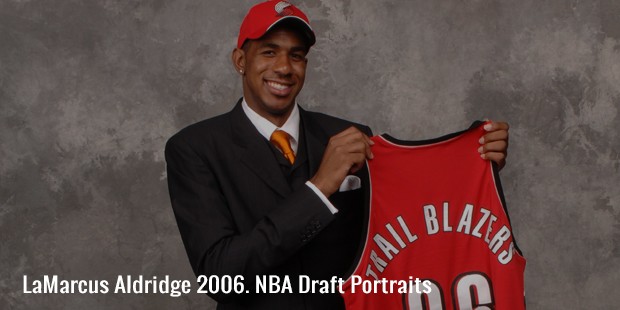 When Brandon Roy moved out due to knee problem in 2010, he excelled as a player as well as a leader for his team. In 2012, he was selected as a reserve for Western Conference All-Star team. In July 2015, he signed a 4-year contract with San Antonio Spurs worth $80 million.
Heights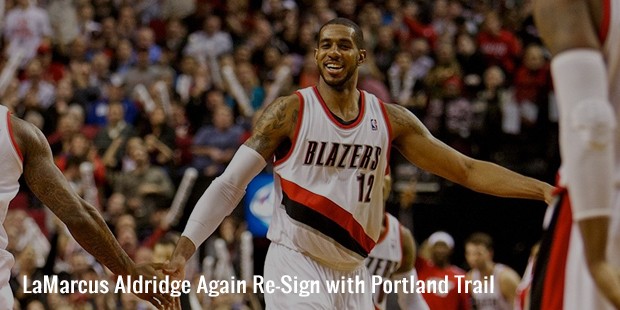 Although he is a great player, MaMarcus had to face health related problems many a times. In 2007, he was admitted in the Providence Hospital, Portland, for irregular heartbeat and shortness of breath. Diagnosed with Wolff-Parkinson-White syndrome, he had to miss 8 games of 2006-7 season.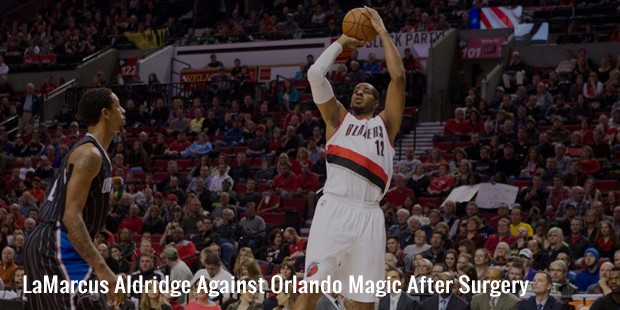 Later, he encountered injury problems due to plantar fasciitis, which again forced him to miss games in December 2007. In 2011-2012, he again underwent a surgery to correct his heart related complications. In 2014 during a game against Spurs, he suffered from a lower back contusion, and ended up missing next 7 games. In January 2015, he tore radial collateral ligament of his left thumb, and had to move out for 6 to 8 weeks.
Achievements
Despite his challenging health, he became NBA All-Star in 2012, 13, 14 and 15, All-NBA 2nd Team in 2015, and All-NBA 3rd Team in 2011 and 2014. He became NBA All-Rookie First Team in 2007, and Western Conference Player of the Week for 8 times from January 2011 to December 2014. He was also selected as the Western Conference Player of the Month in February 2011.
Personal Life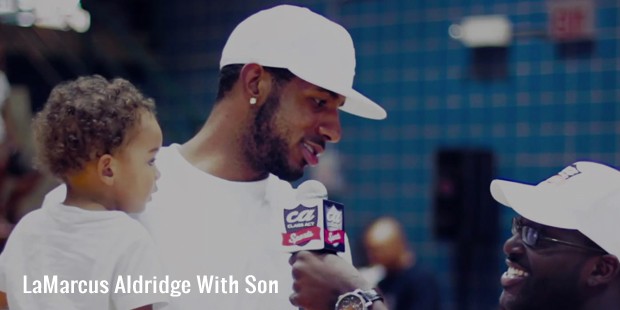 Aldridge has 2 sons, Jaylen Lea Aldridge and LaMarcus Jr. Marlon Hairstonis his cousin, who is a mid-fielder in Colorado Rapids. The incredible ability of LaMarcus Aldridge has made him one of the most respected and praised basketball players of NBA. His drive and focus makes him a true inspiration for basketball fans and aspiring athletes.
Lamarcus Aldridge Interview At USA Training Camp
Want to Be Successful?
Learn Secrets from People Who Already Made It
Please enter valid Email