Telis Mistakidis Success Story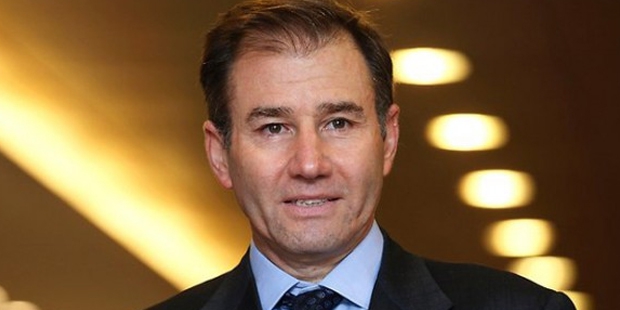 Aristotelis Mistakidis is the director of Glencore mining company with his shares of 3%. Not only that, he is also the Non-Executive Director of Katanga Mining and Mopani Copper Mines Plc. According to Forbes' data, Mistakidis is the 3rd richest person in Greece with his assets worth $1.18 Billion.
Early Life
Aristotelis Mistakidis was born on 24th of April, 1962, in Rome, where his Father worked for United Nations as a marine biologist. Mr Mistakidis did his Bachelors in Economics from the renowned London School of Economics.
Career
After his Bachelors, he was recruited in the Cargill Inc. which is a multinational and multifunctional company based in the U.S. He worked at Cargill for few years and there, he honed his skills in the trade of non-ferrous metals, especially copper and lead mining.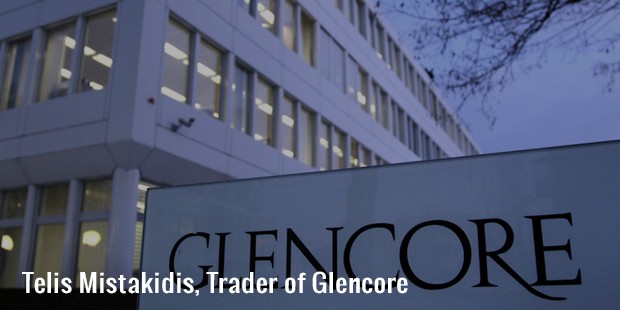 Mr Aristotelis Mistakidis finally got the breakthrough in his career when he joined Glencore in 1993 (Marc Rich & Company AG at that time). He further plied his trade and went on to become the Director of this mining giant in a short span of 7 years. And now, after more than a decade and half, he has turned Glencore into a multifarious heavyweight. Today, Glencore has its branches in the trades ranging from minerals and crude products to power generation and food processing industries.
In addition to this, Glencore also provides facilities in steel production, agricultural products as well as in coal and natural gas sectors. Using his expertise in risk management and resources operations, Mistakidis has turned Glencore into the 10th largest company amongst the 500 companies shortlisted by Fortune Global.
Heights
Mr Aristotelis Mistakidis had number of victories in his short span as a Director in Glencore. Though, the major feature was when Glencore got merged with the Xstrata and subsequently, bought all its shares. In 2011, he was finally acclaimed as a billionaire with the Glencore IPO.
Moreover, he has also served as Non-Executive Director of Xstrata till its merger with Glencore and as an Executive Director of Recylex for 12 years, till 2014. The list seems never ending as he is currently serving as the Director of Mopani Copper Mines Ltd and is also the head of Portovesme S.R.L. He is also holding the position of NEO of Katanga Mining Company for the last 7 years.
Personal Life
Also known as "Telli", Mr Aristotelis Mistakidis, 53, is married and has one child. The family currently stays at Zug in Switzerland. Mr Mistakidis has dual citizenship from Greece and Britain.
Final Word
From a simple lad born in an ordinary family, becoming the co-director of one of the largest companies in the world is itself a huge achievement. But, Mr Mistakidis has achieved much more than that. He has received wide acclaim due to his intense knowledge in his discipline and he also had the tactical proficiency in business marketing and strategic operations as well. He worked relentlessly by utilising his inner strengths to full extent and that is the reason he made it large.
Full Name :

Aristotelis Telis Mistakidis
Birth Place :

Rome
Education :

London School of Economics
Occupation :
Industry :
Networth :

$ 2.0 billion
Want to Be Successful?
Learn Secrets from People Who Already Made It
Please enter valid Email