Nutella SuccessStory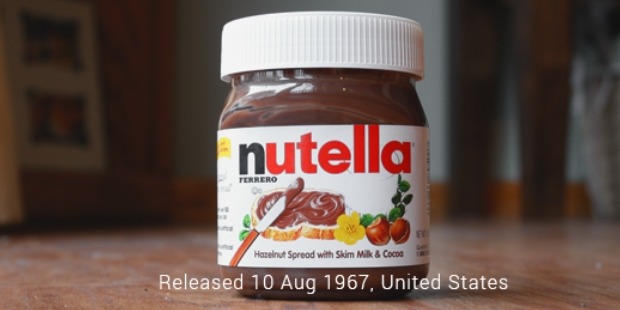 Nutella is an undefeated champion in their line of business, selling a jar every two and a half seconds worldwide. There have been many occasions where in police cases have been registered in many countries about stolen stocks of Nutella jars, and this speaks volumes about how big a success the spread is. In the latest annual sales report they mentioned about selling an astounding 3.65 lakh tonnes of their product in over 160 countries. Another factor for us to assess the quantum of its production and sales is the facts that 25% of hazel nut grown across the world goes into its making.
Ferrero, the company that manufactures Nutella has been established in 1946. In the year 1963, Michele Ferrero after re-working on their previous make Supercrema, altered the composition to suit the European markets. The spread got its name "Nutella". With sugar, palm oil, hazelnut, cocoa, and milk being elementary ingredients, the product shot to an instant success and retained niche till date. The 'World Nutella Day' is celebrated on the 5th of February, in memory of millions of households that have included Nutella as a mandatory breakfast item.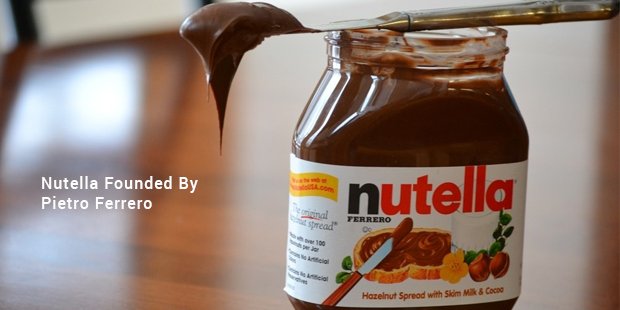 As soon as founders introduced their product into market, be it European or US or Australian or absolutely anywhere else, there was an instant and never decclining craze. They attribute major part of this success to the acceptance from the middle classes, despite being obviously unhealthy. More than 50% of it is pure sugar, 30% is fat and less than 20% being palm oil and hazelnut put together. To be precise, it's like eating the bad of honey and peanut butter at once. One tablespoon of Nutella gives 100 kilocalories of energy, which would need a brisk walk of at least 30 minutes to expend.
Their propaganda as "being part of a nutritious breakfast" had exposed them to legal wrath in the United States. They were vindicated only after paying whooping $3 million in April 2012 and also were forced to change the labelling and marketing strategies. Despite such hiccups Ferrero has never shown any signs of a slowdown. They are 30,000 employees strong, yielding enough money to make Michele Ferrero, the 21st most richest man in the world (according to Forbes).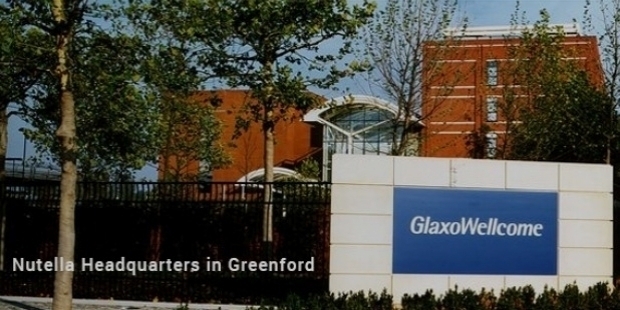 Apart from Nutella, Ferrero also manufactures pocket coffee, Ferrero Rocher, TicTac, Confetteria Raffaello and a range of other products. The company has also been known for philanthropy through "Ferrero Foundation".
Many activities such as taking care of the retired employees and their families, helping in creating and simulating new job opportunities in developing countries, focusing on using locally grown raw material that increases the agricultural production, the company has also been a part of spreading the word strongly against child labour.Nutella continues to nurture and grow, setting a fine example of quality, perseverance and smart strategy to budding players.
Full Name :

Nutella
Release Date :

20 - Apr -
Country :

Italy
Industry :
Company :

Ferrero
Website :
Want to Be Successful?
Learn Secrets from People Who Already Made It
Please enter valid Email