KHAYYAM: THE LEGENDARY MUSIC COMPOSER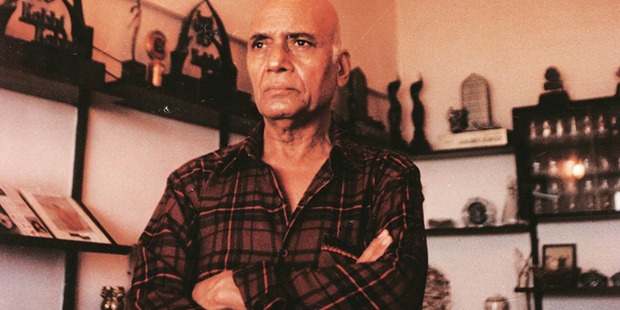 The greatest success of one's life is when one becomes immortal to leave behind one's name as legacy for the future generations. The legendary music composer of Indian cinema Khayyam may have left his physical state, but the rich legacy he has left behind will be talked about, awed and cherished by music lovers for years and years. The magical compositions Khayyam weaved with his brilliance have touched billions of hearts over the last seven decades. They will continue to do so for many more decades.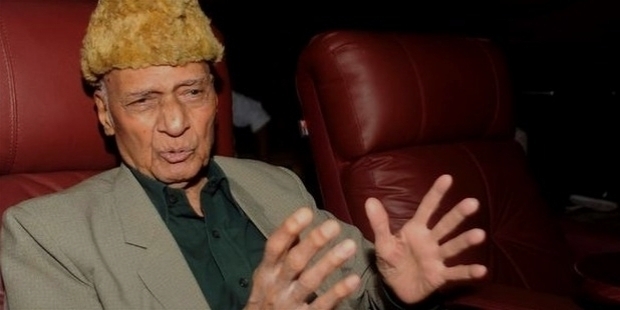 On the 19th of August 2019, at around 9.30 pm, the legendary music composer Khayyam was embraced by death for his soulful journey. Old age had taken a toll on the nonagenarian during his last days. During the ending days of July 2019, Khayyam was hospitalized for bilateral lung infection. He passed away due to cardiac arrest. An official statement by Khayyam Trust was issued stating – "Veteran music composer Khayyam Saab is no more. He was admitted in the hospital for age-related illness."
Khayyam won twice the 'Filmfare Awards for Best Music' for Yash Chopra's 'Kabhi Kabhie' and 'Umrao Jaan' in the years 1977 and 1982 respectively. His superb music compositions in Muzaffar Ali's 'Umrao Jaan' won Khayyam the '1982 National Film Award for Best Music Direction'. In the year 2007, Khayyam was bestowed with India's National Akademi of Music, Dance and Theatre – the 'Sangeet Akademi Award in Creative Music'.
In the year 2010, Khayyam was honoured by Filmfare with the 'Lifetime Achievement Award' for his illustrious long career and glorious contributions. In the year 2011, Khayyam was honoured by the Government of India for his immeasurable contributions to Hindi cinema with his glorious music compositions from the late 40s to 2010 with the third-highest civilian honour – the Padma Bhusan.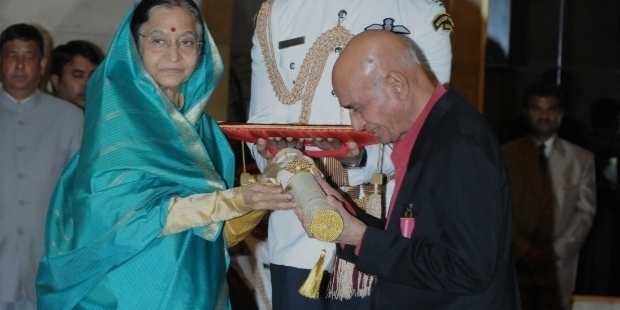 Khayyam was cremated with full State honours. The legendary music composer's body was laid to rest with a 21-gun salute in Mumbai cemetery. His wife Jagjit Kaur, renowned playback singer and Khayyam's life partner, was present during his last rites along with renowned personalities from the film industry. The indelible mark Khayyam has left behind will be cherished and enjoyed by millions of music lovers all over the world.
FAMOUS MUSIC COMPOSITIONS:
Khayyam's successful journey in the world of music started as a singer in the year 1947. He was credited as a singer in the 1947 released movie 'Romeo & Juliet'. Post-partition, in the year 1948, Khayyam made his debut with 'Heer Ranjha' as a music composer teaming with Rahman Varma and Aziz Khan. It is interesting to note that, they used an alias name Sharmaji – Varmaji duo. Khayyam's alias was Sharmaji.
Sharmaji – Varmaji composed music for 'Biwi' and 'Pyaar ki Baatein', which were released in 1950 and 1951 respectively. Two years later in 1953, Sharmaji adopted his screen name 'Khayyam' for the very first time in the Dilip Kumar starrer 'Footpath'. His superb composition of the classic song sung by Talat Mahmood 'Shaam-e-gham ki kasam…' is one of the greatest compositions of all time.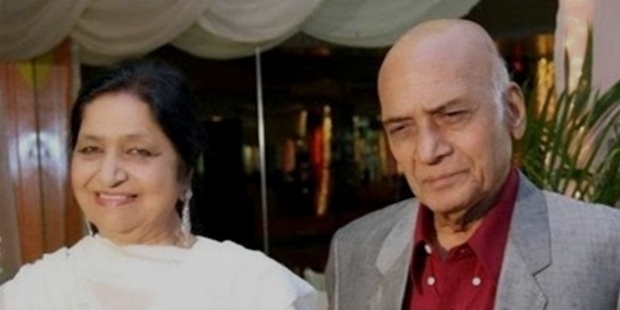 In the year 1958, Raj Kapoor – Mala Sinha starrer 'Phir Subah Hogi' was released. Khayyam's magical composition 'Woh subah kabhi toh aayegi…' sung by Mukesh still haunts with inspiration and hope. Khayyam is a musical genius, who belonged to the 'Golden Era of Hindi Cinema'. In the year 1964, 'Shagoon' was released. Khayyam's music composition and his wife Jagjit Kaur left an enduring effect with 'Tum apna ranjo gham…' song.
In the year 1976, Yash Chopra's 'Kabhi Kabhie' was released. Khayyam's music composition and Sahir Ludhianvi's lyrics became so popular that they both went onto win 'Filmfare Award for Best Music' and 'Filmfare Award for Best Lyricist' respectively. A year later, 'Shankar Hussain' was released. Khayyam's titling music composition in the song 'Aap yun faaslon se…' became a huge hit, even though the movie 'Shankar Hussain' was not received well at the box-office. The song still has a crazy fan following.
In the year 1978, Khayyam and Sahir Ludhianvi's magic was again relished by music lovers, when Yash Chopra's multi-starrer movie 'Trishul' was released. The movie was a big box-office hit. All the seven songs became very popular. However, the song 'Mohabbat bade kaam ki cheez hai…' sung by Kishore Kumar, Lata Mangeshkar and Yesudas, was simply outstanding. In the year 1980, the dacoit action movie 'Chambal ki Kasam' was released and well-received by the mass. Khayyam weaved soulful magic in 'Simti hui yeh ghadiyan…' and 'Chanda re mere bhaiya se kehna…' songs.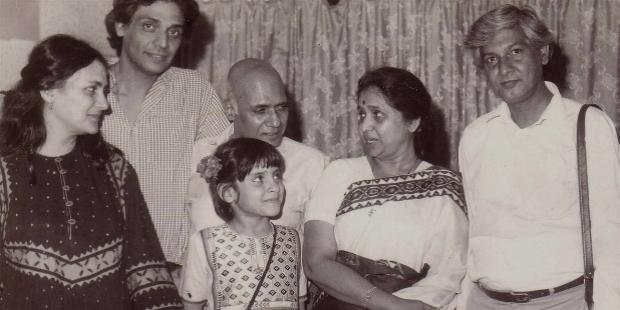 The year 1981 belonged to Muzaffar Ali's 'Umrao Jaan'. Everything about the movie was special and spectacular. The courtesan Umrao Jaan played by Rekha is considered a cult film in every aspect of filmmaking. Shahryar's lyrics, Khayyam's magic and Asha Bhosle's profound rendition created a sensation among cine-lovers. Songs like 'Dil cheez kya hai…', 'In aankhon ki masti mein…', 'Justuju jiski thi…' and 'Yeh kya jagah hai doston…' were simply out of this world.
'Umrao Jaan' won multiple awards at the 1981 National Film Awards. Rekha won the 'National Award for Best Actress'. Asha Bhosle won the 'National Award for Best Female Playback Singer'. Khayyam won the 'National Award for Best Music Direction'. Manzur won the 'National Award for Best Art Direction'.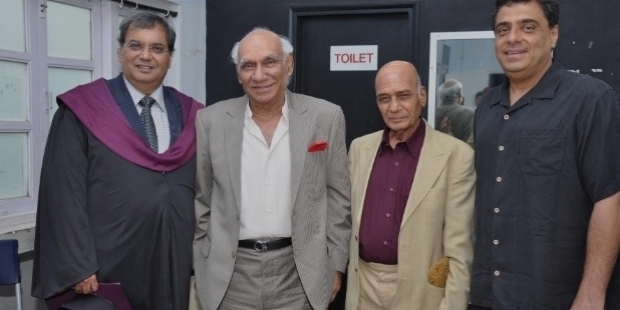 Khayyam's magical genius was once again evident when Sagar Sarhadi's 'Bazaar' released in 1982. Jagjit Kaur's soulful rendition 'Dekh lo aaj humko jee bhar ke…', Lata Mangeshkar's intense 'Dhikayi diye yun…', Bhupinder Singh's heartfelt 'Karoge yaad to har baat yaad aayegi…' and Lata Mangeshkar – Talat Aziz duet 'Phir chiddi raat…' were not only soul searching, but also became immensely popular.
JOURNEY OF SUCCESS:
Mohammed Zahur Hashmi was born as Sa'aadat Hussain in Rahon town, Nawanshahr district of Punjab on the 18th of February 1927. Destined to become a great music composer in future, Little Sa'aadat was fascinated by the songs in Indian cinema from his early childhood. His fascination towards films was so strong that he left his home without telling anyone and went to his uncle, who used to live in Delhi. His uncle sent him back and forced him to complete his education.
As a young boy Sa'aadat Hussain used to slip away from school to watch movies in city. He never developed any interest towards academics, instead concentrated on the soul of music. It is interesting to note that Sa'aadat Hussain wanted to become an actor. However, his uncle was touched by his interest in music. He allowed young Sa'aadat to learn music. This was just the beginning towards Khayyam's greatness.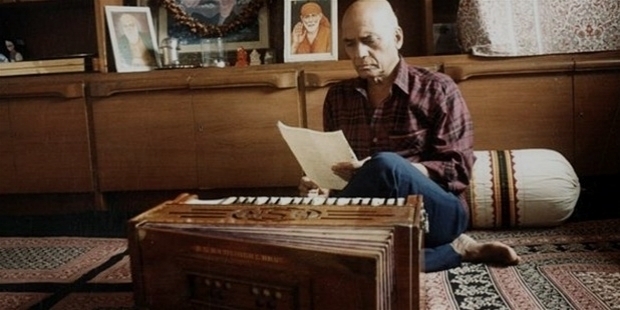 Sa'aadat Hussain received his training under Pandit Amar Nath. During his teens, he visited Lahore in search of roles in films as an actor. In Lahore, he started learning music from Baba Chishti. The guru-shishya bonding was a new beginning for young Sa'aadat. The guru sang a composition to him and Sa'aadat sung to him its first part. Baba Chishti was very impressed and offered Sa'aadat to join him as an assistant. For a period of six months, Sa'aadat Hussain assisted Baba Chishti.
In the year 1943, he returned to Ludhiana. At the tender age of 18, Sa'aadat Hussain served the nation as an army soldier during the Second World War. When the Second World War ended on the 2nd September 1945, Sa'aadat Hussain left the army. Aspiring to make his name as a music composer, he arrived in Bombay. After initial struggle, Sa'aadat Hussain made his debut as a singer in the 1947 released movie 'Romeo & Juliet'. The rest is history!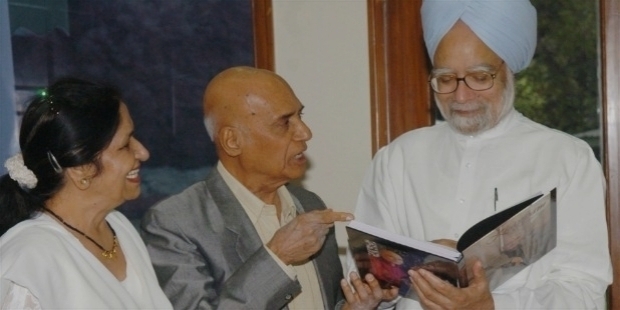 The successful journey of Sa'aadat Hussain to Sharmaji of 'Sharmaji-Varmaji duo', to becoming a legend named 'Khayyam' began from Dilip Kumar starrer 'Footpath' in 1953. From 1953 to 2016, the music master has given innumerable hits. Prominent works of Khayyam has an endless list of songs. His best decades were the late 1970s and the early 1980s. Muzaffar Ali's 'Umrao Jaan' achieved a cult status in Indian Cinema with Khayyam's musical scores.
Khayyam was very particular to work with lyricists with strong background in poetry. Poetry was an integral and significant part of Khayyam's compositions. His work profile includes eminent poets and lyricists like Mirza Ghalib. Wali Mohammed Wali, Ali Sardar Jafri, Daagh, Sahir Ludhianvi, Majrooh Sultanpuri, Naqsh Lyallpuri, Nida Fazli, Jan Nisar Akhtar and Ahmed Wasi. Khayyam's compositions were always rich in texture and a class apart from his contemporaries.
In the year 2016, Khayyam established the charitable trust 'Khayyam Jagjit Kaur KPG Charitable Trust'. He donated his entire wealth, valued at 10 Billion rupees, to support budding artists and technician in India.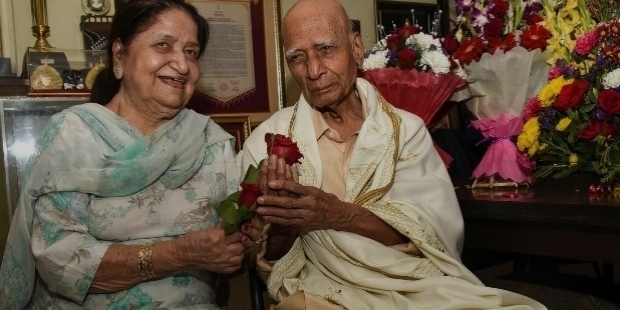 The legendary music composer has successfully achieved the status of being immortal in the world. Indian Cinema and music lovers all over the world will cherish his magical creations for time immemorial. A legend like 'Khayyam' is born once in a lifetime!
Full Name :

Mohammed Zahur "Khayyam" Hashmi
Born :

18th-Feb -1927
Zodiac Sign :
Birth Place :

Rahon
Nawanshahr district
Punjab
Occupation :
Industry :
Want to Be Successful?
Learn Secrets from People Who Already Made It
Please enter valid Email