Daimler Company SuccessStory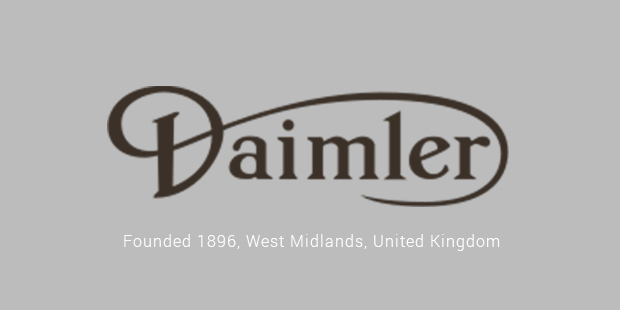 The Daimler Company Limited is one of the most successful companies in the automotive industry.The Mercedes-Benz Cars, Daimler Vans, Daimler Trucks and Mercedes-Benz Vans are all divisions of the Daimler Company Ltd. With over 16,000 employees working for the company, Daimler is a leading name in the world of premium car and commercial vehicles manufacturing. Daimler's humble origins began when British engineer Frederick Richard Simms noticed railcars Gottlieb Daimler's motors 1889. Recognizing the potential of these motoros, he introduced Daimler's motors in England in 1890. After a few eventful and tumultuous years, The Daimler Motor Syndicate Limited was set up in 1893.
At the 1894 Paris Rouen competition, Daimler powered Peugeots and Panhards and this managed to win the company much-needed attention and accolades. Following this, Daimler decided to start a motor car factory, which was possibly the United Kingdom's first motor company. Daimler became the first car to be associated with royalty after King Edward VII, then Prince of Wales, was given a ride one a Daimler by John Douglas-Scott-Montagu, who later came to be known as Lord Montagu of Beaulieu. After buying two Daimlers between 1900 and 1902, Edward VII gave Daimler a royal warrant as motor car suppliers. A variety of engines were manufactured for the King's cars between the 1899 and 1937.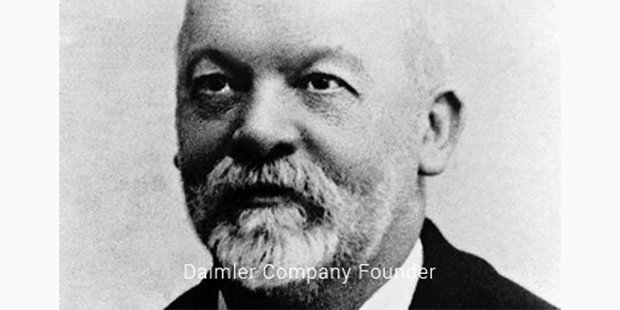 Daimler played a significant role in the World War I. During the course of the war, Daimler produced Bentley BR2 engine, 12-inch artillery shells, Daimler-Foster 105 HP artillery tractor, B.E.2f and so on. Its shell casing production peaked at 2000 units per day which was more than any other private company in the country. After the Great War, Daimler extended its Daimler hire services to include charter airplanes. This service led to the inception of Daimler Air Hire. The Daimler Airway machines actually formed the core of Imperial Airways, the national airway launched in 1924. During the World War II, Daimler built the Dingo, a scout car and a Daimler Armored Car. About 6,600 Dingos and 2,700 Armored Cars were manufactured. It also manufactured components for aircraft and engines, such as Pegasus, Hercules and Mercury.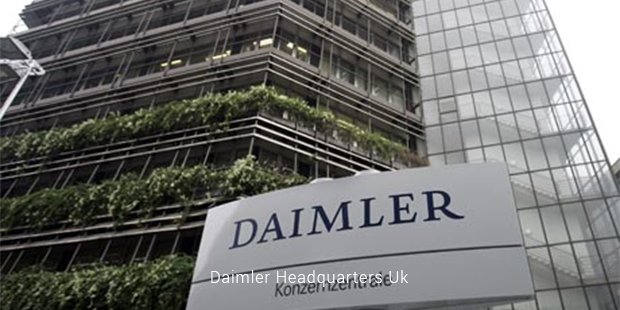 Daimler has been in the vehicle market since 1904. However, it only produced bus chassis for double-deckers. But the Daimler Fleetline flourished and between 1970 and 1978, the standard London double-decker bus was a part of this chassis. The buses were fitted with diesel engines, mostly by Gardner. Daimler changed hands in 1960, when Jaguar Cats acquired it. BMH owned Daimler between 1966 and 1968, followed by acquisition by British Leyland. After changing hands from Leyland to Jaguar Cars again to Ford, it was finally bought by Tata Group of India. Daimler's net profit at the end of 2013 was a generous Euros 1.84 billion.
Daimler has been a part of popular culture for long. It was often said "the aristocracy buy Daimlers, the nouveau riche buy Rolls-Royce". Even today, Daimler is a much revered name in the world of luxury cars and has withstood the test of time admirably.
Full Name :

Daimler Company
Founded :

1896
Founder :

Harry John Lawson
CEO :

Dieter Zetsche
Industry :
Sector :
Country :
Website :
Want to Be Successful?
Learn Secrets from People Who Already Made It
Please enter valid Email