Fiat Group SuccessStory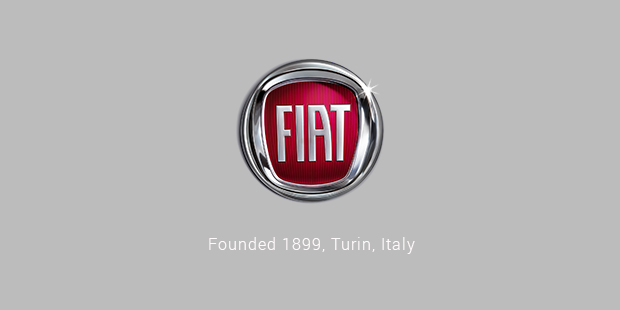 Never let yourself be defeated. Fiat Group is the child company of Fiat S.P.A. It is also the shareholder of Chrysler. Fiat was founded in 1899 and it has a century long history. Fiat is also the manufacturer of carriages and engines, vehicles used in military, aircraft, etc. Fiat is the 2nd largest company in the automotive sector going by the number of products created and produced every year.
Fiat was founded by Giovanni Agnelli. The major products of the company are automobiles, auto parts, commercial vehicles, newspapers, etc. The key people involved with the company are John Elkann and Sergio Marchionne who are the chairman and the CEO of the company respectively.
Over the years, Fiat acquired a number of automakers like Lancia, Ferrari, Alfa Romeo, and Maserati. In 2014, it became the full owner of Chrysler Group. There are 12 brands of vehicles produced by Fiat. Some of them are Alfa Romeo, Dodge, Fiat, Ferrari, Lancia, Ram Trucks, etc.
There are many countries where the Fiat brand cars are produced. The largest of all is Brazil. There are a number of joint ventures of this company which are located in Serbia, France, India, China and Turkey. The group has always remained active in a number of sectors like financial and industrial. Fiat is considered as the country's largest concern as an industry. The group has its operations in around 60 countries.
The Fiat Group has few operating subsidiaries as well like Chrysler Group LLC, Fiat Group Automobiles, etc. Fiat has gone through a number of alliances and joint ventures as well. One of the alliances was between Alfa Romeo, Saab, Fiat and Lancia. An alliance was formed with Ford in 2005. Another alliance was formed with Mazda in 2012.
Fiat is also the largest vehicle manufacturer in Italy. The cars are available from the range of small cars to be used in the city to the collection of luxury variants like Ferrari. Fiat is also involved in producing trucks, buses, commercial vehicles, agricultural and construction equipment, metallurgical products and various other production systems as well. Fiat is involved in the Information Technology field as well. Major publishing houses have also been an interesting sector for the Fiat Company. Some of the local newspapers in which Fiat showed interest are La Stampa, Itedi, etc.
Fiat Aviazione was an aircraft manufacturer and the main focus of this was on military aviation. The company also built artillery tractors during World War 1. Motor industry was a main sector of the Fiat Company, especially in Spain, Egypt, Ethopia, etc.
Argentina was also one of the main countries where Fiat showed interest in selling its products. Fiat has its ventures in many of the countries worldwide like Sri Lanka, India, Spain, North Korea, China, Bulgaria, Turkey, Russia, etc.
The other main countries where Fiat manufacturing companies located are Poland, Mexico and Argentina.
Full Name :

Fiat Group
Founded :

1899
Founder :

Giovanni Agnelli
CEO :

Sergio Marchionne
Industry :
Sector :
Country :
Website :
Want to Be Successful?
Learn Secrets from People Who Already Made It
Please enter valid Email