30+ Most Popular Motivational Quotes From Zig Ziglar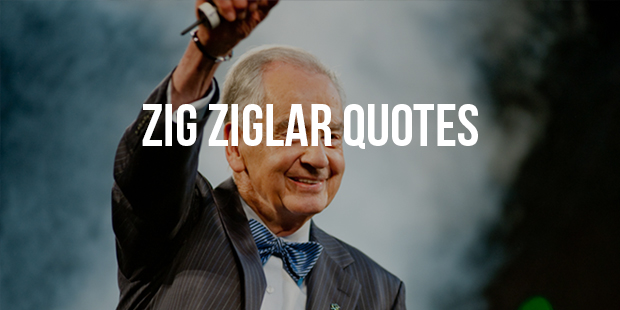 People who motivate others after being self-motivated are called world changes. Zig Ziglar, one of the most influential speakers and self help authors had a great winding road to tread before he attained fame changing people's lives with words. Born into a simple American working family, Zig never had a smooth ride during childhood. Being a motivational speaker Zig Ziglar gave tremendous motivational quotes which helps to succeed in our life.
Born and raised in Mississippi, Zig lost his father and his younger sister at the very early stage of his life. Later, he went on to serve the country by entering United States Navy division in course of the Second World War that went on till 1945.
"A lot of people have gone further than they thought they could because someone else thought they could"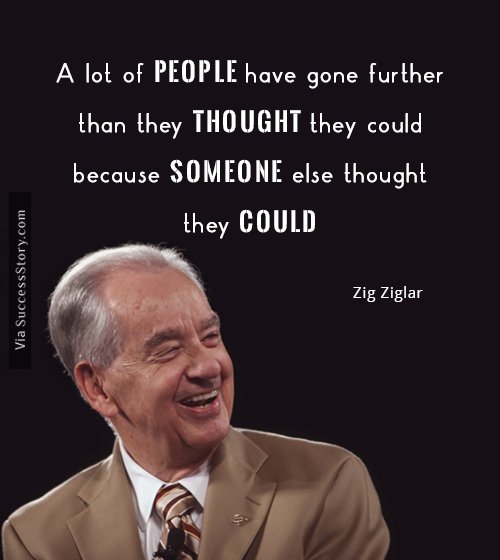 "Ability can take you to the top, but it takes character to keep you there"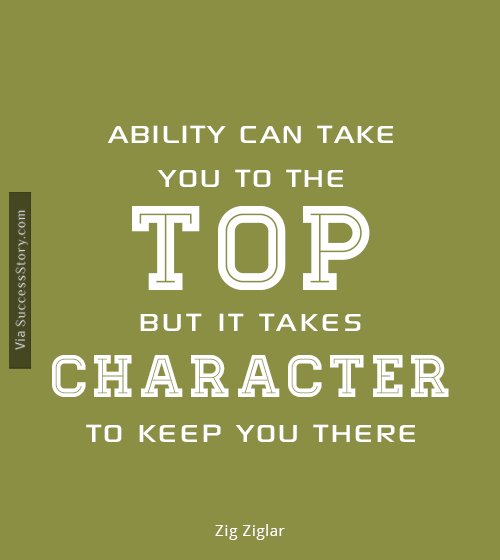 "Lack of direction, not lack of time, is the problem. We all have twenty-four hour days."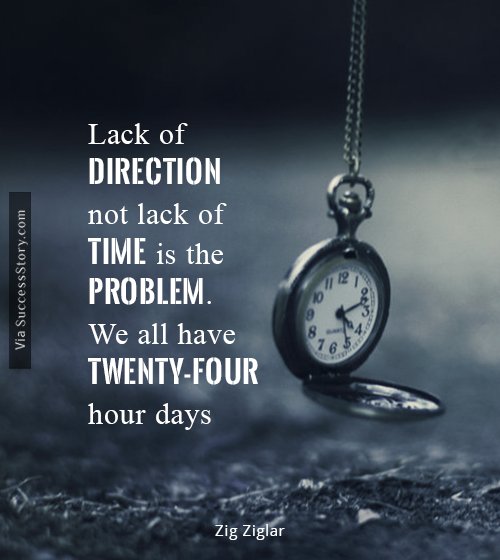 "Some of us learn from other people's mistakes and the rest of us have to be other people."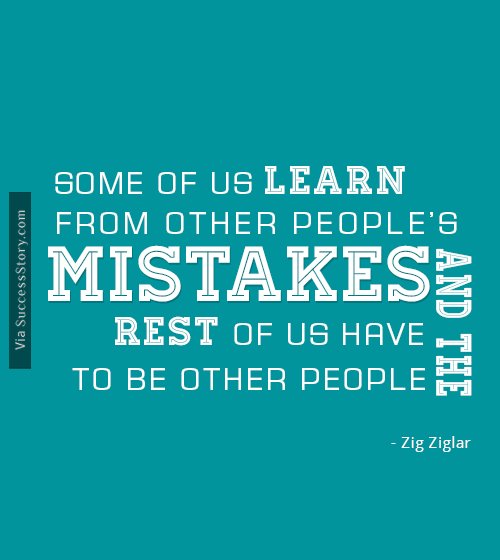 "The most important persuasion tool you have in your entire arsenal is integrity."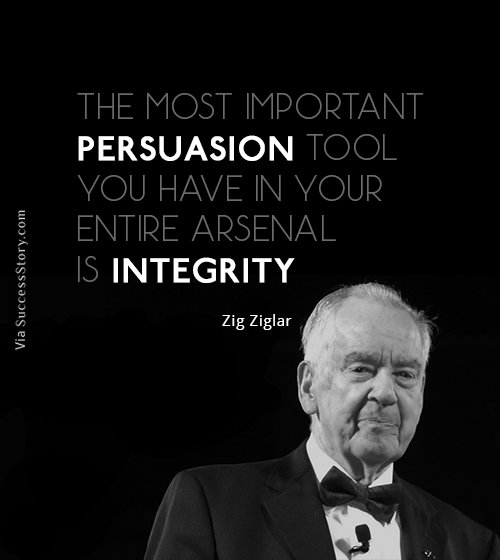 "When obstacles arise, you change your direction to reach your goal; you do not change your decision to get there."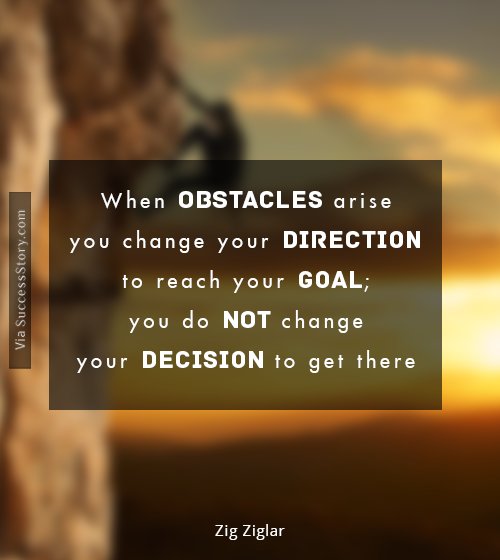 "You can have everything in life that you want if you just give enough other people what they want."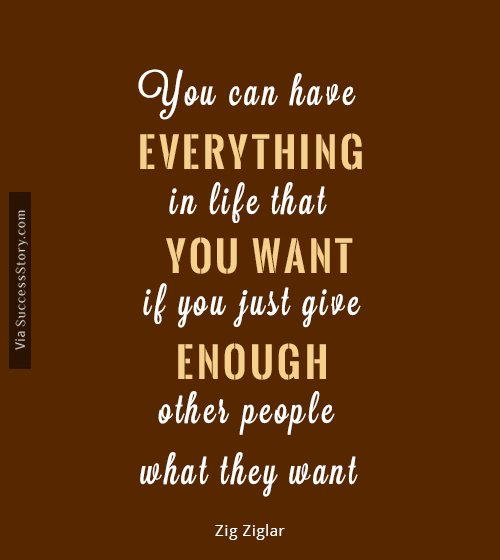 "You don't have to be great to start, but you have to start to be great"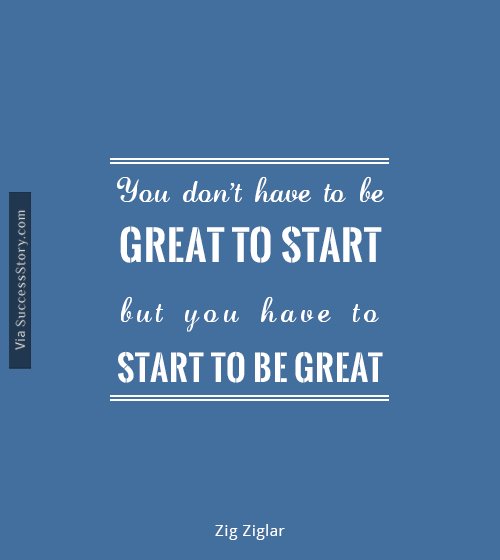 "Attitude, not Aptitude, determines Altitude."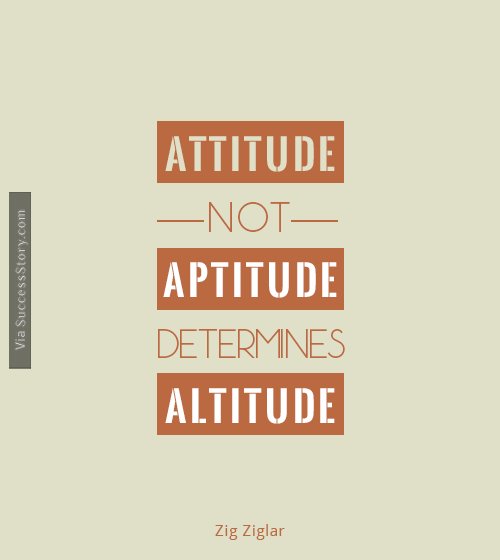 "Make failure your teacher, not your undertaker."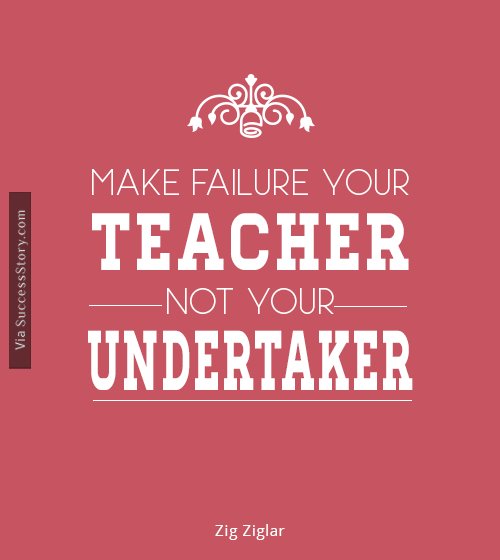 Zig Ziglar Motivational Quotes
Not giving up in the face of challenges and striving hard is all that you need to succeed in your life. A little motivation is all that you would need to keep going. If there is no one to motivate you, no frets! These motivational quotes from the well known author and motivational speaker, Zig Ziglar will imbibe you with a new found energy.
"Motivation is the fuel, necessary to keep the human engine running." — Zig Ziglar
"If you learn from defeat, you haven't really lost." — Zig Ziglar
"Success occurs when opportunity meets preparation." — Zig Ziglar
"The foundation stones for a balanced success are honesty, character, integrity, faith, love and loyalty." — Zig Ziglar
"If you aim at nothing, you'll hit it every time." — Zig Ziglar
Zig Ziglar Quotes on Life
Life can be easy and then life can be tough. But, you just can't ever give up on life, come what may! After all, life is so beautiful. For times, when you feel that life is unfair and full of sorrows, all you need is a dash of positivity. Here are some life quotes from the renowned motivational speaker and author that will help you look on the positive side of life.
"If you learn from defeat, you haven't really lost." — Zig Ziglar
"Positive thinking will let you do everything better than negative thinking will." — Zig Ziglar
"Your attitude, not your aptitude, will determine your altitude." — Zig Ziglar
"Positive thinking will let you use the ability which you have, and that is awesome." — Zig Ziglar
"Lack of direction, not lack of time, is the problem. We all have twenty-four hour days." — Zig Ziglar
"Rich people have small TVs and big libraries, and poor people have small libraries and big TVs." — Zig Ziglar
Zig Ziglar Sales Quotes
When it comes to business, it is all about selling. However, with the cut throat competition, this is easier said than done. But, giving up is definitely not going to help. Take a look at some of the famous Zig Ziglar sales quotes from successful salesman and renowned author Zig Ziglar that will get you raring to go for better sales pitches and clinching deals.
"You don't have to be great to start, but you have to start to be great." — Zig Ziglar
"Make today worth remembering." — Zig Ziglar
"You were born to win, but to be a winner you must plan to win, prepare to win, and expect to win." — Zig Ziglar
"There are no traffic jams on the extra mile." — Zig Ziglar
"Failure is an event not a person." — Zig Ziglar
"Expect the best. Prepare for the worst. Capitalize on what comes." — Zig Ziglar
"Go as far as you can see and you will see further." — Zig Ziglar
"When you are tough on yourself, life is going to be infinitely easier on you." — Zig Ziglar
"Put all excuses aside and remember this: YOU are capable." — Zig Ziglar
"Always remember that your present situation is not your final destination. The best is yet to come." — Zig Ziglar
10 Facts about Zig Ziglar
Born on 6th November, 1926 in Alabama, USA, Zig Ziglar was a well known author and salesman. His claim to fame was his bestselling book, "A View from the Top: Moving from Success to Significance." He went on to be a motivational speaker and his quotes are still doing the rounds and helping people gain a foothold, when the going gets tough.
1. During the Second World War, Zig Ziglar served in the US Navy.
2. He worked as a salesman in a company that sold cookware. It was in this organization that he was initiated into the motivational speaking.
3. Zig Ziglar's first book, "See you at the Top" was published in the 1975. After this he wrote 30 other books which have been translated into 12 different languages around the world.
4. Once he became a motivational speaker and a famous one at that, he was invited by well known companies for delivering speeches. Some of these companies continued to be a part of his clientele for long. Renowned companies like GE, Marriot, Citi, AT&T etc were a part of his ever growing impressive clientele.
5. Zig Ziglar married Jean in 1944, when he was only 17 years old. He remained married to her for 65 years.
6. He was extremely religious and a staunch follower of Southern Baptist. He took up Christianity after meeting his wife and continued following it till the very end.
7. Zig Ziglar's first job was that of selling bags of peanuts for 6 pounds each in Yazoo, Mississippi.
8. In spite of coming from a humble background, Ziglar worked his way up in the corporate ladder with positive attitude and hard work. His company, Ziglar Incorporation went on to be a multibillion dollar organization.
9. For more than 40 years, Zig Ziglar continued to be one of the biggest names in the world of motivational speaking.
10. Ziglar was a stout conservative and extended his support to Mike Huckabee during the 2008 presidential campaigns.
Zig Ziglar had four children with his wife Jean – Suzan, Tom, Cindy and Julie. He died on 28th November, 2012 in Plano, Texas at the age of eighty six due to a serious bout of pneumonia. He continues to live on with his motivational quotes and books that are still very famous with the modern generation.
Zig was well known for incorporating Christian values into his speeches which was accepted by most sections of the crowd who followed him. After leaving some phenomenal works like Confessions Of A Happy Christian, Success For Dummies, Selling 101 etc, Zig died in 2012 due to pneumonia. He was 68.
After quitting the service, Ziglar went ahead to take up a civilian life working as a salesman in various set ups until he became a training director and moved to Texas. Zig started garnering popularity for his motivating talks and very soon, he was holding seminars and conferences all over United States until 2010, when he met with an accident. He suffered a short term memory loss post the incident.
Want to Be Successful?
Learn Secrets from People Who Already Made It
Please enter valid Email