Thibaut Courtois: Belgian Super Goalkeeper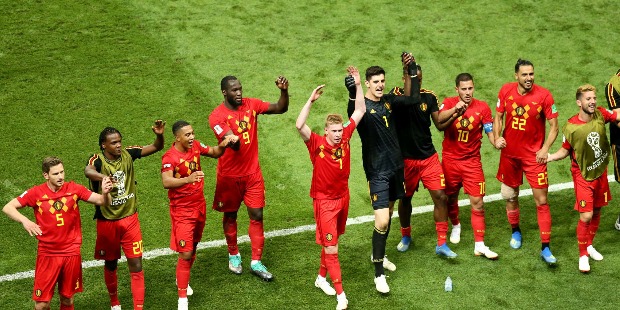 Belgium's star goalkeeper Thibaut Courtois's superb saves against Brazil won his side a semifinal showdown with France. Standing 6'5", Courtois has shown extreme courage and calmness to protect his team's efforts to progress further in FIFA World Cup 2018. His agility to outmanoeuver Brazilian strikers in the quarterfinal has earned him high praises.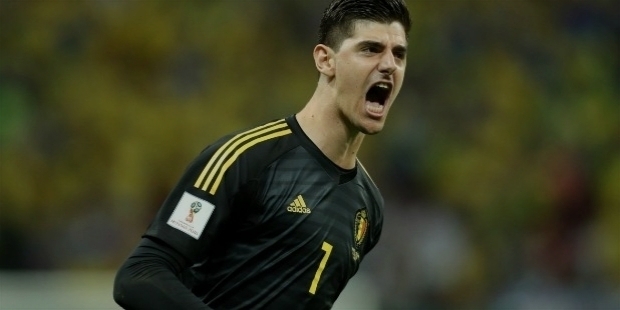 A team is as good as its goalkeeper. The last layer of protection lies solely on a goalkeeper's shoulders. When a team loses a match, the first blame goes towards the goalkeeper and not its defenders or strikers. However, Courtois has shown how a team wins matches with extraordinary saves.
Courtois was at his best against Brazil. The Brazilian strikers were frustrated with their best efforts to convert goals and each time, like a magician Courtois was guarding his goal post like a Ninja warrior. Jumping, catching and punching the ball from all corners to give Belgium 2–1 win over Brazil. The win was Belgium's biggest in World Cup and Belgian football history books.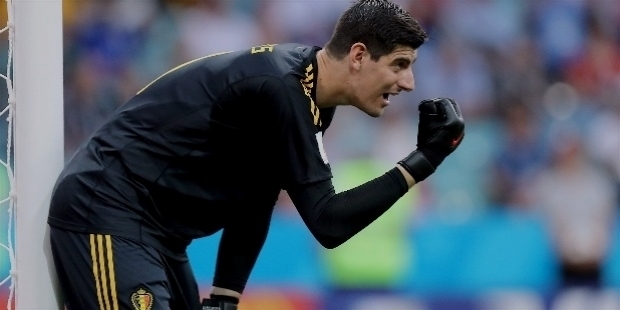 One cannot deny Belgium Coach Roberto Martinez's dedication in training the team to achieve the unexpected results. Belgium triumphed over Brazil, the South American giant, for the first time since 1963. The happy Coach enthused, "They were incredible, incredible heart out there. Sometimes you have to accept that Brazil has got this finesse, the quality that they are going to break you down. They did not accept it. They did not think for one minute that they were going to give up, and this is something special. These boys deserve to be real special people back in Belgium. I hope that everyone in Belgium is very, very proud."
Thibaut Courtois's match-long heroic efforts in the match were simply outstanding. Courtois made brilliant one-handed stop with half an hour left to play, when Douglas Costa surprised him. In the last ditch effort, Neymar's curling shot was foiled by Courtois, who leapt like an eagle with an outstretched hand to tip the ball over the bar with his fingertips to seal the win for his country.
Early Life:
Thibaut Nicolas Marc Courtois was born on the 11th of May 1992 in Bree. A passionate football from his early childhood, Little Thibaut commenced his football career as a left back with Bilzen V. V., a local team. At the age of 7, he joined Racing Genk. His talent was unearthed by the Club's Coach. Little Thibaut was converted into goalkeeping.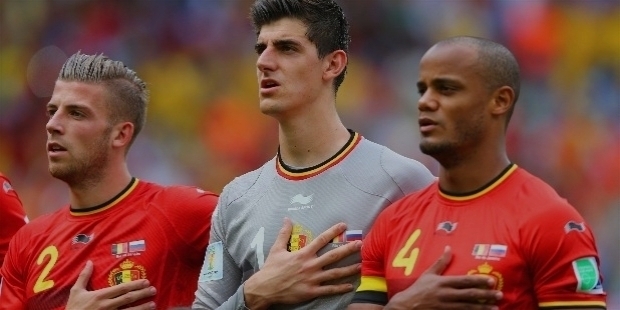 Thibaut comes from a sporting family. His parents were both volleyball players. Thibaut's sister Valerie is also a volleyball player. She plays as a libero for Budowlani Lodz and Belgium. Unlike his family, Little Thibaut was more inclined towards football rather than volleyball. At the age of 12, he focused to become a footballer.
The Journey of Success:
On the 17th of April 2009, Thibaut made his first team debut for Genk against Gent. Thibaut was 16 years and 341 days young. He was instrumental in Genk's title victory in the 2010–11 Season in the Belgian Pro League. He won the 'Goalkeeper of the Year' and 'Genk's Player of the Year' awards for his performance. In 40 league matches, Thibaut conceded only 32 goals with 14 clean sheets for Genk.
Chelsea signed Thibaut Courtois for a five-year deal with a €9 million fee. In just few weeks, Courtois was sent to Atletico Madrid on a Season-long loan. He made his debut for Atletico in UEFA Europa League against Vitoria de Guimaraes. Atletico won 4–0. He kept his sheet clean on his La Liga debut. He became the first choice for the Club by keeping four clean sheets in his first six La Liga games.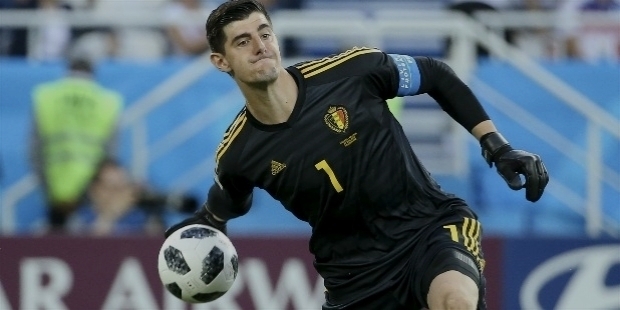 In the 2012 UEFA Europa League final, Courtois maintained his clean sheet with Atletico's 3–0 win over fellow Spanish side Athletic Bilbao. In 2012–13 Season Courtois created a new Atlético Madrid record of 820 minutes, without conceding a goal at the Estadio Vicente Calderon. Atletico reached the 2013 Copa del Rey Final. For the first time in 14 years, Atletico triumphed 2–1 over city rival Real.
Courtois' loan to Atlético was extended by a further 12 months for the 2013–14 Season. For the first time since 1996, Atletico lifted the 2013–14 La Liga title. Courtois's major contribution to concede less number of goals helped Atletico to win the title.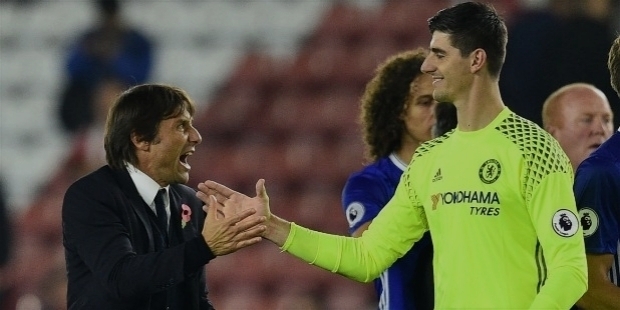 For the 2014–15 Season, Courtois made his return to Chelsea. Courtois started the Premier League in place of Peter Cech. Chelsea won the match 3–1 over Burnley. In the second game, he kept his sheet clean. Chelsea signed him with a new five-year contract on the 11th of September 2014.
In Chelsea's 2–0 home win over Arsenal on the 5th of October, Courtois suffered a head injury. He returned from his injury to win his first trophy with Chelsea on the 1st of March 2015. In the League Cup Final, Chelsea triumphed 2–0 over Tottenham Hotspur. Chelsea ended the Season as League Champions.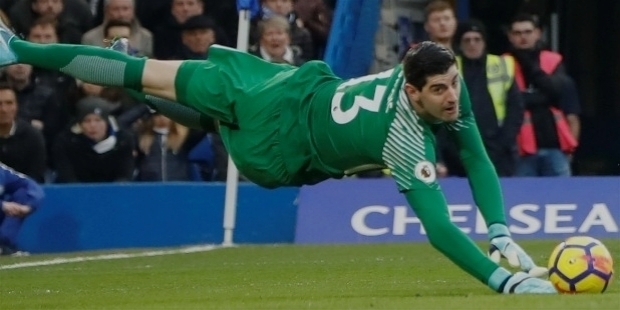 The 2015–16 Season was a bad one for Courtois. He was sent off twice in the Season. In the Premier League, Courtois became the sixth goalkeeper to be sent off twice in the same Season. In the 2016–17 Season, Chelsea won all their league matches from October to December, with Courtois keeping a clean sheet in all five.
Team Belgium:
Courtois made it to the Belgian Team in October 2011. He became the youngest Belgian goalkeeper to play for the National Team. He made his debut in a friendly 0–0 draw against France at the Stade de France.
Courtois represented Belgium at the 2014 FIFA World Cup qualification campaign. He kept six clean sheets in ten matches. He made sure Belgium qualified for its first major tournament, since the 2002 FIFA World Cup. For the 2014 FIFA World Cup, Courtois was named in the squad on the 13th of May 2014.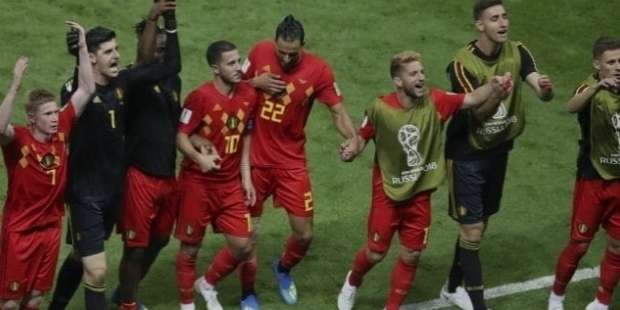 Belgium made it to the quarter-final stage. Courtois played in all five games, maintaining clean sheets against Russia and South Korea.
Thibaut Courtois has been described as a 'complete goalkeeper' with few weaknesses. He is a consistent goalkeeper, who possesses an excellent positional sense, composure, good mentality, strength of character and an ability to communicate well with his defenders. Courtois is excellent in one-on-one situations. His natural ability to time his runs effectively when rushing out of goal to face opponents is magnificent.
In spite of his size and imposing physique, Courtois has distinguished himself for his agility and quick reflexes to become an excellent shot-stopper between the posts. He excels in the air. Courtois is known for his command of his area. When coming off his line to claim crosses, Courtois's excellent technique, anticipation, handling and confidence make him a must-have goalkeeper for any team in the world.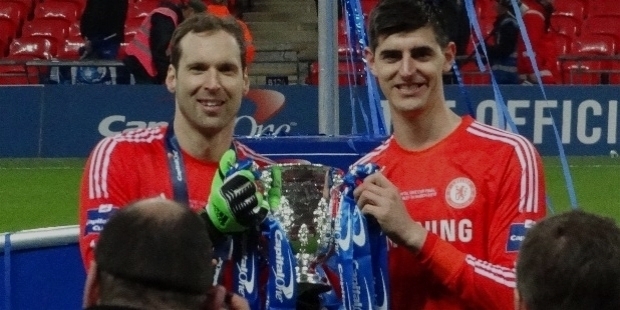 Full Name :

Thibaut Nicolas Marc Courtois
Born :

11th-May -1992
Zodiac Sign :
Birth Place :

Bree
Occupation :
Industry :
Want to Be Successful?
Learn Secrets from People Who Already Made It
Please enter valid Email