Harry Edward Kane: England's Super Captain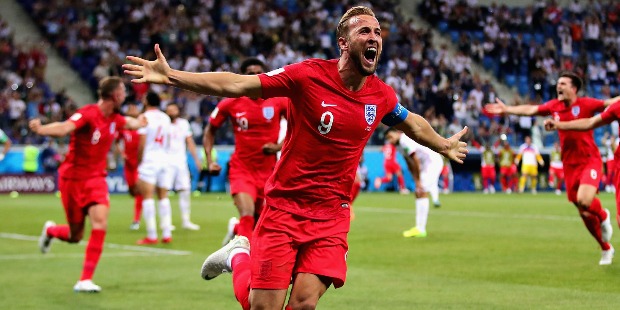 Coach Gareth Southgate, Captain Harry Edward Kane and the team has led the nation to a new frenzy with a semifinal showdown with Croatia. Harry Kane has led his team with brilliant performance to break the dark age-old jinx by winning the penalty shootout 4–3, after a 1–1 draw with 30 minutes of extra time being played.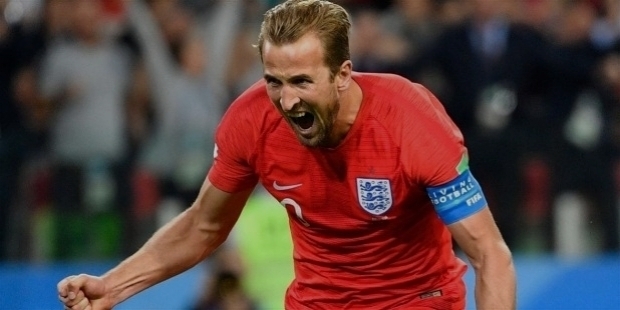 "It's a big night for England! It will never be off my back. That is something, which will live with me forever. But, today is a special moment for this team and hopefully will give belief to generations of players, because they can see what is possible in life. We always have to believe in what is possible and not be hindered by history or the expectations," enthused Captain Harry after the win ousting Colombia in the quarterfinals.
The English Soccer National Team has not won any major trophy ever since they won the 1966 World Cup. Kane led from the front, showcasing extraordinary calmness and calming his lads to concentrate on winning rather than losing cool. Ultimately, England's triumph ended Colombia's dream to progress further.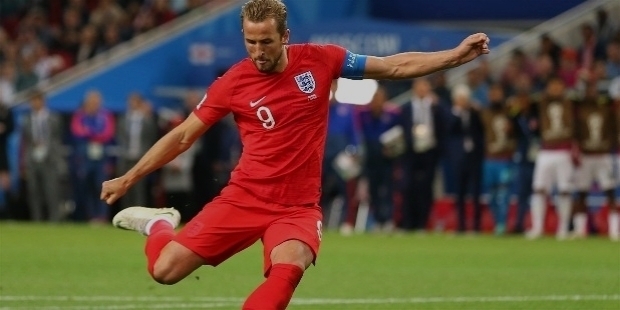 In 79 years, Harry Kane became the first English player to score in six consecutive appearances in FIFA World Cup. He is the leading player for the Golden Boot, with 6 goals. England will encounter Croatia in the second semifinal for a spot in final.
Early Life:
Harry Edward Kane was born on the 23rd July 1993 in Walthamstow, London. Parents Kim and Patrick Kane have two sons – Charlie, the elder one and Harry. The family had moved to Chingford, where Harry attended Larkswood Primary Academy till 2004. Later, he joined the Chingford Foundation School.
Harry had reminisced to state, "I think the sporting genes come from my Mum's side of the family, although the topic is a hot debate in the Kane household. Dad probably won't like me saying that, but I think my granddad Eric, on my Mum's side, was quite a good footballer and played at a decent level. Most of my family members were Spurs' fans and I grew up 15 minutes from the ground. So, I was always going to be a Spurs fan." Harry's childhood idol was Teddy Sheringham. Little Harry had been influenced watching Sheringham as a great finisher in his ability to score goals.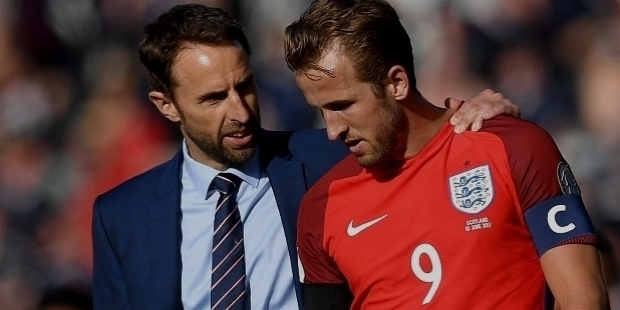 On the 8th of January 2017, Kane and childhood friend Katie Goodland announced the birth of their first child, Ivy Jane Kane. On the 1st of July, Kane announced his engagement to Goodland.
The Journey of Success:
At the age of 8, Little Harry played for Ridgeway Rovers, a local club. He joined the Arsenal Youth Academy. After a Season, Harry was released by Arsenal. Harry wanted to join Tottenham Hotspur then. However, he couldn't impress the Club's Coach. In 2004, Harry joined Watford Academy, while returning back to his old Club. At 11, Harry once again appeared for a four to six-week trial at Tottenham.
Little Harry was neither was as big as his teammates nor quick during his early days at Tottenham. To overcome his shortcomings, Little Harry was always eyeing to hone his skills. His unquenchable hunger to enhance his game was noted by his team fellows. He first played as a midfielder at Tottenham. He became an attacking midfielder from holding position.
It was the 2008–09 Season, when Harry showed his talent by scoring 3 goals in Under-16 Copa Chivas Tournament in Mexico and the Bellinzona Tournament in Switzerland. Tottenham signed Harry with a Scholarship contract on his 16th birthday.
Harry became an important player for Tottenham's Under-18 team in the 2009–10 Season. In 22 matches, Harry scored 18 goals. He graduated to first-team bench twice during the 2009–10 Season. In July 2010, Harry signed his first professional contract with Tottenham.
For the 2010–11 Season, Harry moved to Leyton Orient on loan. In his second game, Harry scored his first first-team goal against Sheffield Wednesday. Orient won the game 4–0. Harry went onto score 2 goals in Orient's 4–1 win over Bristol Rovers. He scored 5 goals in 18 matches in the Season.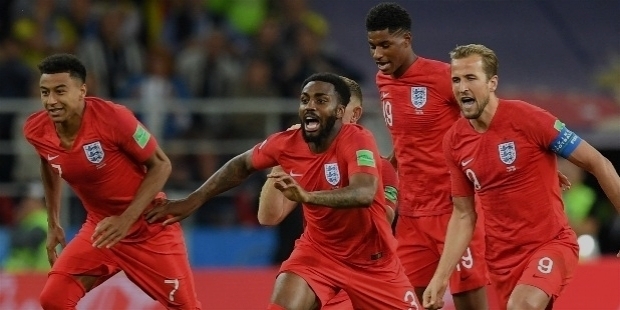 Harry Kane made his debut for Tottenham in the second leg of UEFA Europa League qualification round on the 25th of August 2011. In 5 appearances, Harry scored his first goal against Shamrock Rovers in December 2011. For the 2012 Season, Kane joined Millwall Club on loan. Harry scored 7 goals in 14 matches of the Season. In total, he scored 9 goals in 27 matches. Harry Kane earned Millwall's 'Young Player of the Year for 2011–12'.
In the 2012–13 Season, Harry Kane spent with Tottenham pre-season. He scored his first hat-trick against Southend United. He made his Premier League debut against Newcastle United on the 18th of August. 13 days later, Harry was Season-long loaned to Norwich City. Incidentally, he was injured in the League Cup match against Doncaster Tovers.
He returned to action on the 29th December 2012 after undergoing rehabilitation. On the 1st of February 2013, Harry was recalled by Tottenham. 20 days later, Kane joined Leicester City for the remaining Season. He scored a goal in his debut.
In the 2013–14 Season, Harry scored his first Premier League goal against Sunderland in Tottenham's 5–1 win. He went onto score a goal each in his second and third games.
In the 2014–15 Season, Harry's superb form saw him scoring goals one after another. On the 23rd of October 2014, Harry Kane scored his first professional hat-trick in a 5–1 win over Asteras Tripoli in the group stage of the UEFA Europa League. He scored his first Premier League goal of the Season in Tottenham's 2–1 win over Aston Villa.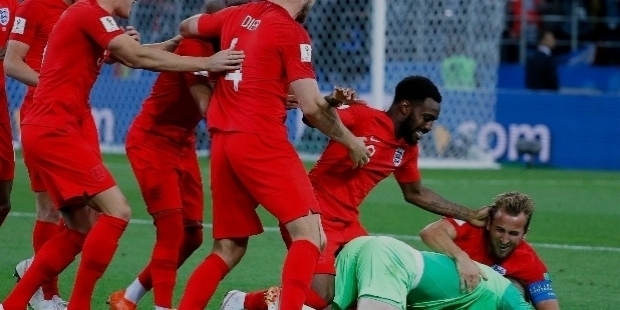 For the first time, Kane was in selected in Club's starting line-up in the Premier League Season. He went onto score three consecutive goals in three matches against Swansea City, Burnley and Leicester City. Tottenham defeated Chelsea on the 1st of January 2015. Kane struck twice in the 5–3 win. Kane's goal against Sheffield United put Tottenham into the 2015 League Cup final. He was named the 'Premier League Player of the Month for January 2015'.
Tottenham signed Kane for a new five-and-a-half-year contract in February 2015. He was once again named the 'Premier League Player of the Month for February 2015' for his magnificent performance against Arsenal, Liverpool and West Ham United. Harry Kane became the only fourth player to win the award in consecutive months.
Kane scored his first Premier League hat-trick in a 4–3 home win over Leicester. He scored 19 league goals in total for the Season to hold the top spot as Division's Top Scorer. His popularity among teammates and superb form saw him graduating to the new role of Tottenham's Captain. On the 5th of April 2015, he led the Club for the first time against Burnley.
Kane became Tottenham's first player to score 30 goals in a Season to equal Gary Linekar's milestone, since 1991–92. He was voted the 'PFA Young Player of the Year'. Furthermore, he scored 21 goals of the League campaign against Everton to equal a Premier League Club record, alongside Teddy Sheringham, Jurgen Klinsmann and Gareth Bale.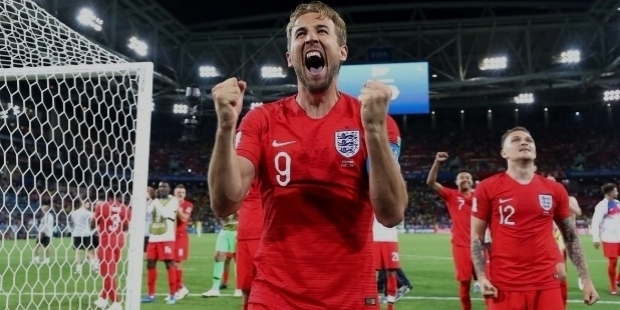 Harry Kane made his 100th appearance for Tottenham on the 19th December 2015, against Southampton. He went onto score 27 Premier League goals for the year 2015. Kane broke Sheringham's Club record. Kane scored his 50th goal for Tottenham on the 10th of January 2016. He was named the 'Premier League Player of the Month for March 2016', scoring 5 goals in 4 games. He became the club's highest goal-scorer in a single Premier League Season.
Kane won the 'Premier League Golden Boot' scoring 25 goals. He was also named the 'PFA Team of the Year' for the second consecutive Season. Kane signed a new contract with Tottenham on the 1st of December 2016, keeping him at the Club till 2022.
On the 14th of January 2017, blessed with the birth of his daughter, Kane scored a hat-trick against West Brom. It was Kane's fifth career hat-trick. In February 2017, he was once again named 'Player of the Month' for the fourth time in his career.
In April 2017, Kane scored his 20th Premier League goal of the Season. He became the fourth player in Premier League history to achieve 20 goals in three consecutive seasons, after Alan Shearer, Thierry Henry and Ruud van Nistelrooy.
Kane was named in the PFA Team of the Year for the third consecutive Season on the 20th of April. He was also one of the six players shortlisted for the 'PFA Players' Player of the Year' and 'PFA Young Player of the Year' awards. He finished the Season as the top scorer with 29 goals to win his second consecutive 'Golden Boot'. Harry Kane became the 5th player to achieve this amazing feat.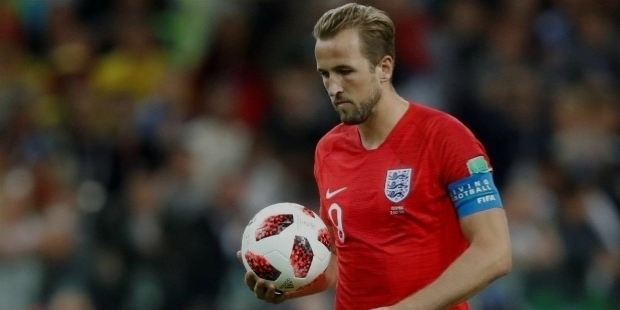 In the 2017–18 Season, Kane scored his first UEFA Champions League hat-trick on the 26th September. For the fifth time, he was named the 'Premier League Player of the Month'. Kane equaled Alan Shearer's record of 36 Premier League goals in a calendar year on the 23rd of December 2017. He went onto surpassed Shearer's record with another hat-trick in the 5–2 home win against Southampton.
He scored 6 hat-tricks in a year to become the first player in Premier League history to score six hat-tricks in a year. In total, Kane scored 56 goals in all competitions for the year. Kane became Europe's top goal-scorer in a calendar year to break Messi and Cristiano Ronaldo's dominance. Alan Shearer's record of 100 goals in 124 appearances was equaled by Kane in 141 appearances.
Team England:
At international level, Harry Kane has represented England at Youth levels, playing for the Under-17, Under-19, Under-20 and Under-21 levels. On the 27th March 2015, he was selected for UEFA Euro 2016 and the 2018 FIFA World Cup.
Harry Kane was named as the Captain in the 23-man England National team squad for the 2018 FIFA World Cup. Kane scored both of England's goals in a 2–1 win over Tunisia in the initial round of FIFA World Cup 2018. He went onto score a hat-trick in England's 6–1 win over Panama. Kane became the third England player to score a hat-trick in a World Cup match, after Geoff Hurst against West Germany in the 1966 final and Gary Lineker against Poland in 1986.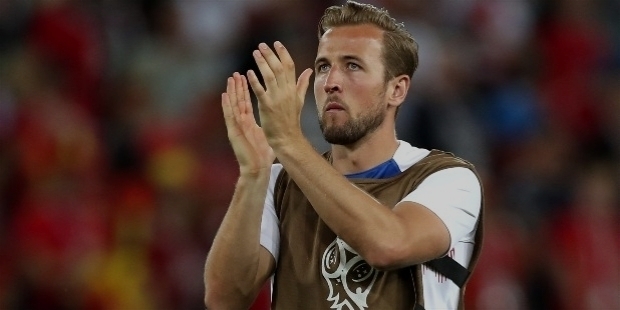 Full Name :

Harry Edward Kane
Born :

23rd-Jul -1993
Zodiac Sign :
Birth Place :

Walthamstow
Occupation :
Industry :
Want to Be Successful?
Learn Secrets from People Who Already Made It
Please enter valid Email