9 Ways To Be Super Productive From Your Home-Office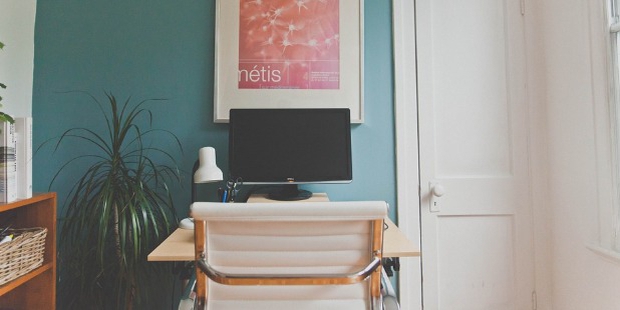 Whether you function from a home office or telecommute occasionally, you would have probably encountered a host of distractions that disrupt your productivity. Despite not being surrounded by annoying co-workers, most people end up becoming the enemy of their own productivity. How? The liberty of dropping your own pesky inhibitions in the absence of your coworkers makes you feel elated, so much so, that you stop focusing on your own work.
Although the perks of working from your home office can be overwhelming, the baggage it brings with it can be daunting. Staying put in your pajamas and working from the comfort of your home can certainly increase your productivity, but it can also lead to a multitude of distractions like getting laundry done, household chores and annoying neighbors who don't quite understand the concept of "work from home".
A productive work-from-home life is one where people shut out distractions, allocate breaks strategically and ruthlessly remove their productivity pit stops in order to optimize their time pockets wisely and accomplish everything on their agenda.
Wondering how you can be productive too? Below are the 9 super productivity hacks that will help boost your productivity :
1. Design A Productive Office Space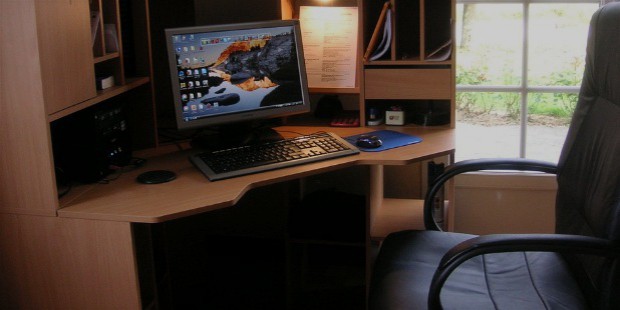 Imagine creating a space where you have a spacious desk that overlooks a pond, a sea, or maybe even a beautiful garden. Wouldn't it be just amazing to function from such a place? Although such a view may not be possible for most of us, yet what we can do is set up a room in that corner of the house where the view is spectacular and splendid and the noise of the outside world is almost impenetrable.
A home office space should be productive, functional and conducive enough that everything you require while working is at arms length yet not over crowded. Working from home is all about creating a productive surrounding. So if you want to be a product of your surroundings, make sure your surroundings are productive too.
"We are what we see. We are a product of our surroundings"
2. Find Out Your Productive Distraction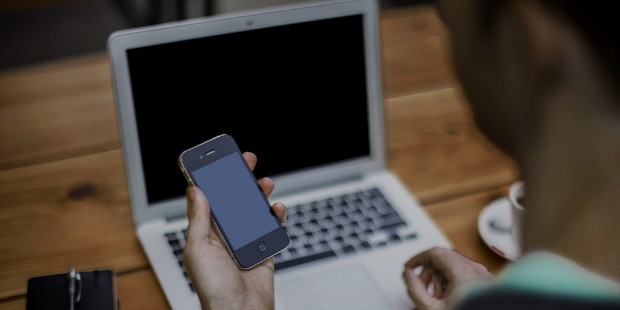 When you're working in the professional office space, distractions are everywhere, sometimes in the form of a poky colleague or other times it's the fully stocked pantry and the few gossip sessions that take place on the trip to the washroom or around the water cooler. Although in such situations telecommuting can seem like the ultimatum to get maximum work done, the fact of the matter is, your brain deserves a small little break every few hours or every half an hour.
Figure out your brain-break instrument or an activity that relaxes your mind for a couple of minutes, so you can reward yourself with a little indulgence. It could either be an instrument, a game, or even a book. Find your constructive-distractive weapon and use it to keep your productivity intact.
3. Make Your Office Space Comfortable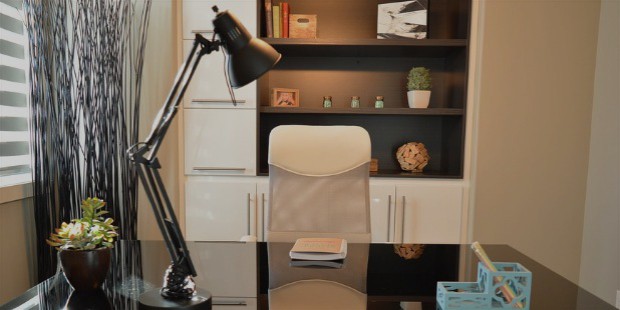 Set up a comfortable office space where you can be seated in an ergonomically right position that reduces the strain on your back. Working for hours on the laptop can be taxing, especially when you have to stare right at that bright screen. Therefore, investing in accessories like anti-glare screen sheets and a nice chair can help in increasing comfort levels which enhance your focus and help you get your work done faster.
4. Take Ergonomic Micro Breaks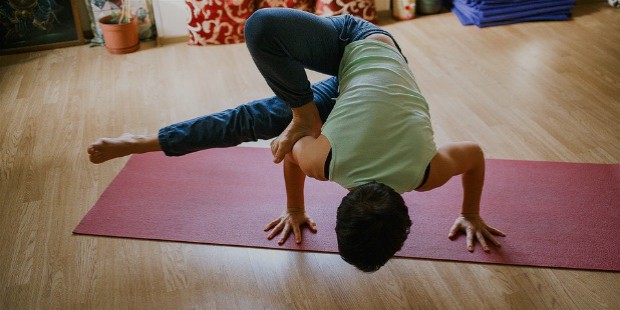 Though inadvertent, distractions at the office are inevitable, yet necessary for your brains. Working from home can often drain your energy levels. To keep yourself energized and fit, it is essential to take small breaks. It could be stretching out, doing yoga or even just running the treadmill. Parking your body conveniently at one place and in one position is unhealthy. Hence, investing in fitness equipment like the treadmill, or resistance bands or weights will help in keeping your productivity intact and will also help you shift gears. It will help you remain bright-eyed and bushy-tailed for the rest of the day.
5. Tidy Up The "Home Office" Space Ruthlessly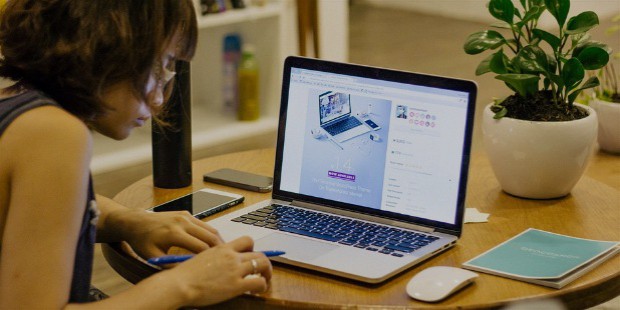 For starters, disorganization and untidy office space reflect poorly on the person working in that office space. For instance, if you have clients or co-workers visiting your office space, they can't help but notice how organized (or unorganized) your office space is and will judge your professionalism based on how well you maintain your office space with minimal clutter. Also, tidying up your office space ruthlessly will help you be better prepared for urgent Skype meetings and video calls. Promise yourself to get into the habit of purging your office space once a while to remove the unnecessary books, papers, files and coffee mugs that have been lying around the corner for long.
6. SUIT UP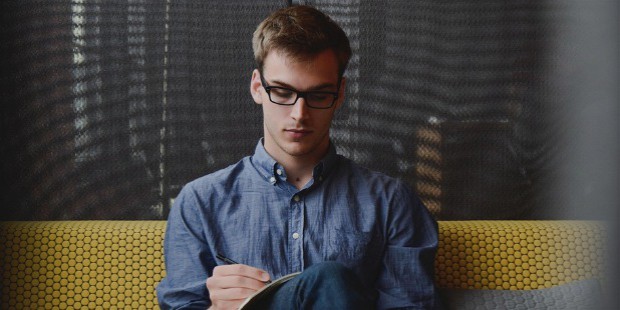 Who doesn't love being comfortable in their boxers or pajamas while working?
Honestly, that's a bad habit to adopt. Not that you must wear pencil heels or a blazer and tie at all times to get work done, but you shouldn't be wearing your yoga pants either. A lot of research has gone into "how you feel depends on how you look" and the better you look, the better you feel and the better you perform. Appearance matters because when you're dressed professionally you feel better and your motivated to get more work done, which means higher productivity. Therefore, professional clothing and functionally fashion attire are essential while working from home.
7. Discover Your Personal Rhythm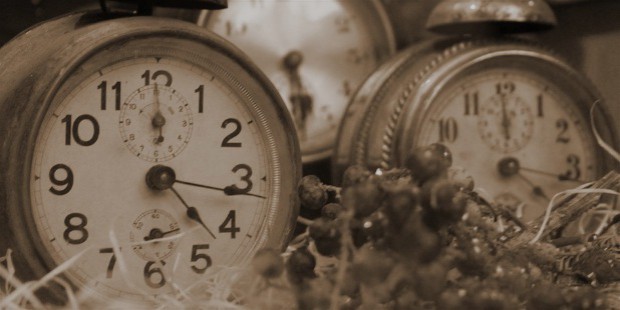 Find out a time that best suits your productivity levels. A lot of spirituality and personality development gurus bet on the benefits of waking up at 4 a.m. and getting a lot of work done by 8 a.m., as they are most productive during this time. While it can work wonders for them, it's not necessary that the same schedule will work for you too. There are people who wake up at 6. A.M and are grumpy throughout the day and almost ready for a siesta by lunchtime. Again, there are others who wake up at 9 A.M and get a lot of work done under their belt by 4 p.m.
The Fact of the matter is, everybody has his or her own productive time zone, find out what's yours and schedule your workday accordingly.
8. Create A I-DID-IT List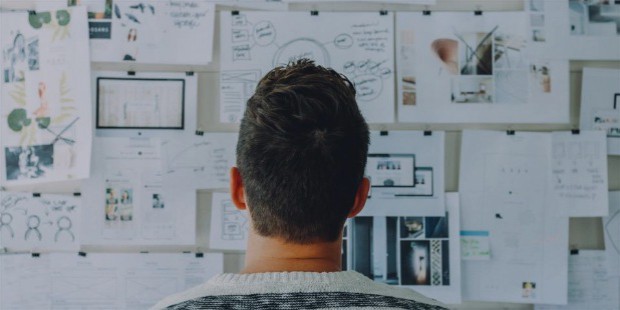 I did it list is, by all means, a more efficient way of being productive than a "to-do" list. A "to-do" list is a reminder of how much work is pending. Though it is a great way to reflect on the pending work, it often creates a mental blockade about the pending work. On the other hand, an "I did it list" is more productive because it helps you tick of the work you have completed when compared to the work you are yet to do. An "I-did-it" provides you with a feeling of achievement and motivates you to keep making progress in your work.
9. Make Use Of The Flexibility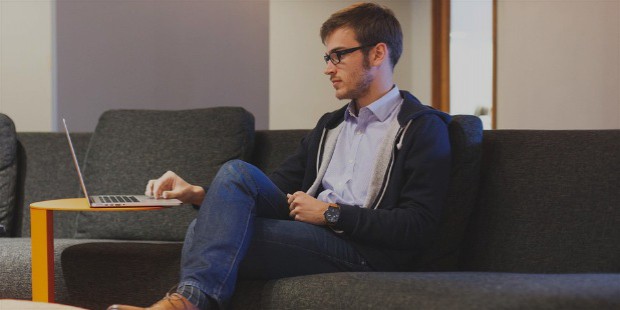 One of the best perks of telecommuting is you can work from home or any place you like. If working out of a chair on the beach or a bench in the park gets you the desired results, then do it. Work from home does not mean you need to work from home only. You can function at a place you like, be it a beach, swimming pool, café or even a lounge, as long as your getting the desired results.
Working from home is a great option that many companies provide their employees, to maintain a work-life balance. But it is also essential that people, who take up this option, manage their time wisely. Often work from home creeps into our personal lives creating an imbalance at both the fronts. Hence, it is essential to draw a line to make the best use of both worlds.
"Don't get so busy making a living, that you forget to make a life"
Want to Be Successful?
Learn Secrets from People Who Already Made It
Please enter valid Email