Most Expensive Shishas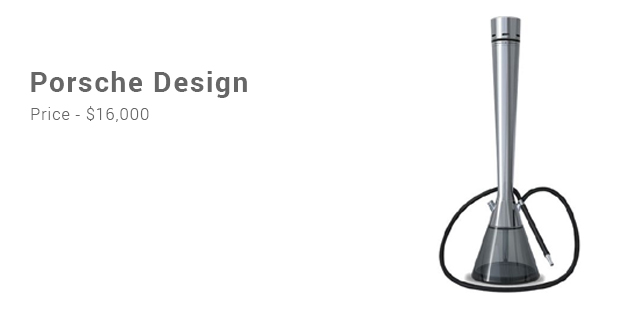 Shisha originated in the Persian Empire in the 16th century but has since spread worldwide. Shisha ­ now also known as hookah or hubbly­bubbly ­ is a water pipe in which a mixture of tobacco and flavouring or molasses sugar is smoked. The tobacco is heated beneath charcoal, the heat pushes the smoke into a water container where it bubbles through and then leaves the water container via a hose and inhaled.
Hookas are always a sign of royal possession. If you love smoking sishas and money is not a constraint, then choose one among the 10 most expensive shishas to smoke in luxury.
1.Aurentum Switzerland Hukkah - $1,000,000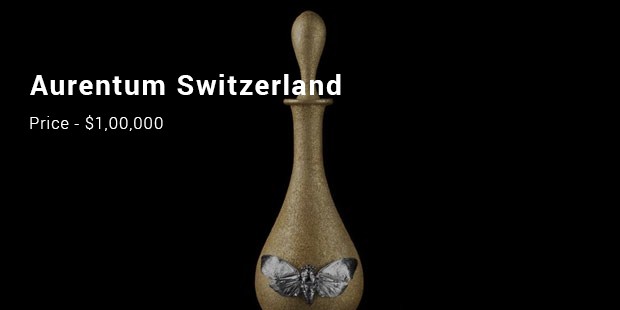 Aurentum Switzerland has teamed up with two Swiss artists to make and design one ofthe most astounding hookahs available. This hookah is plated with silver and adornedwith 24 carat gold. There are 8 hand made scarabs on the hookah that are made of platinum and diamonds that toal .36ct. The base itself is made of 18 carat gold, and itcomes with a wind cover that is silver plated with 24 carat gold. The 'pot' is Murano glass,covered with silver and accented with a piece made of 24 carat gold. The connectingtubes are covered with Venetian velvet and the mouthpiece is made of silver.
2. Desvall Chrome Plated Shisha - $100,00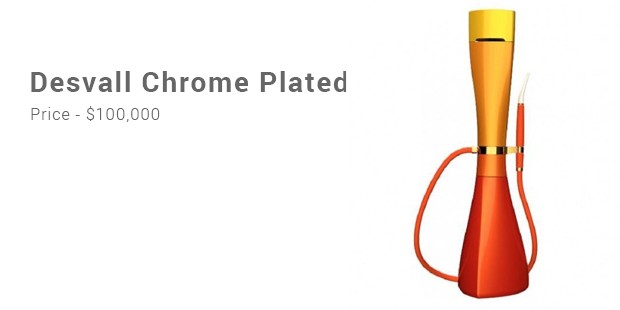 This Shisha features a unique look offered by the elegant chrome plating on its body andring at the center. This Shisha boasts of a seamless masterpiece which is wreathed withchrome ring and Swarovski crystal stones. The hand crafted white leather is supple andsoft and completes the regal look. You will forget its cost when you feast your eyes on itsmesmerizing beauty.
3. Kaloud Lotus Gold Kouture - $70,000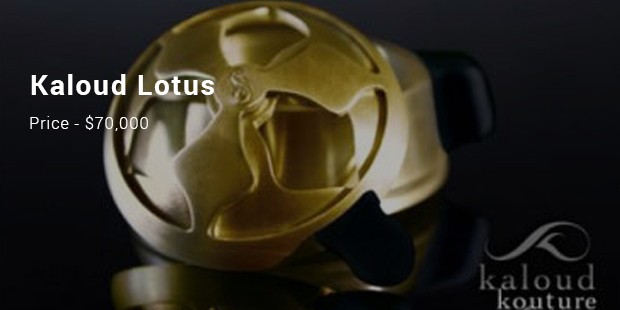 This one is an eyebrow raiser. I mean, sure the Kaloud Lotus is a priceless hookahaccessory...but even 70k is too pricey for this priceless item. Housed in a carbon fiber carrying case that comes engraved with the name of the buyer, we aren't sure if this even really exists. Maybe, just to be safe, go with the standard affordable Kaloud Lotus Gold Kouture.
4. Desvall Crystal Black Shisha - $60,000

5. Desvall Crystal Gold Edition Shisha - $60,000

6. Desvall Gold Edition Shisha - $60,000

7. Gold and Crystal Limited Edition - $40,000

8. Desvall Gold Limited Edition - $40,000

9.Porsche Design Shisha - $16,000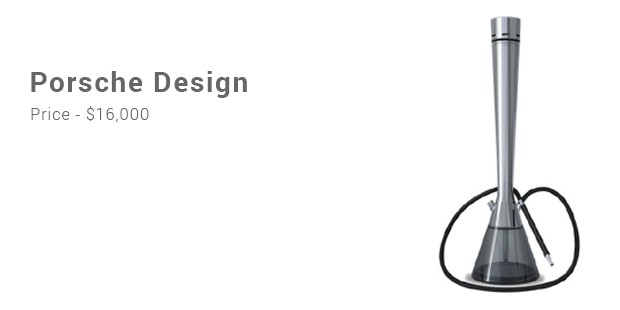 There are many fancy sishas that are offered to you by Porshe Design, Ttienne Leroy Shisha and Desval Shisha. All these companies take immense pride in their expensive range of shishas. They come up with a new feature and new design each day. The metal pieces of the shishas are then sanded, hand polished and then coated individually.
Want to Be Successful?
Learn Secrets from People Who Already Made It
Please enter valid Email