Forgotten Truths About Happiness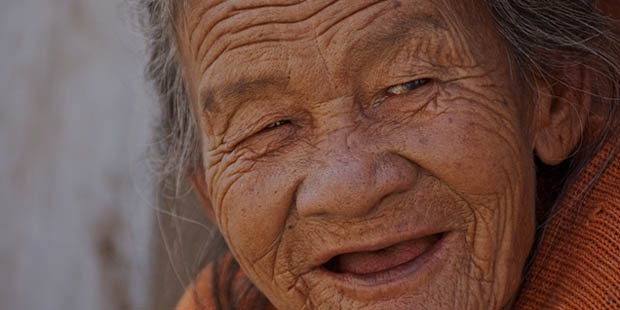 Happiness is subjective. It varies from one person to another. While some find their happiness in a scoop of ice cream, others look for materialistic possessions, or inner peace to satisfy their happiness quotient. But with fast paced technology settings and busy workweeks, people around have forgotten what its like to be happy.
The ancient adage holds true: To live a life, one must always be happy (Happy Life Quotes)
The 10 forgotten truths about happiness are:
1.Great Happiness co-exists in a Healthy Body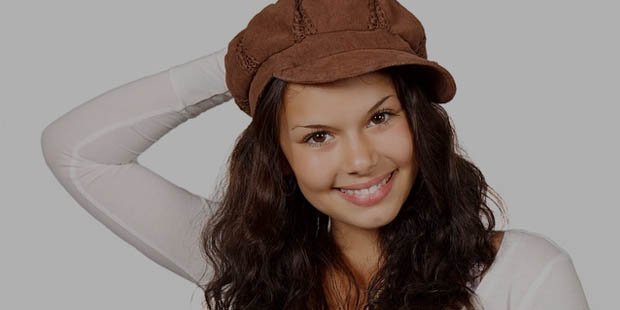 Physical activities can have a liberating and profound impact on your mood and quality of life. After all, in a healthy body rests a healthy mind. Happiness can be achieved through little things like playing, swimming, meditating and doing a host of activitiesthat flush out toxins, leaving you elevated.
2.Happiness is Contagious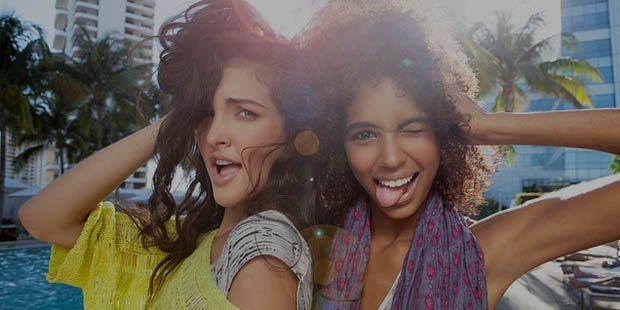 Happiness is the only best disease one can contract with. Don't pass us of lightly when we say it, but Happiness has cured illness in areas even scientific advancements possibly couldn't. It has tapped into the minds and body of people, liberating them with laughter and inner peace.
3.Happiness and Change are the Constants of Life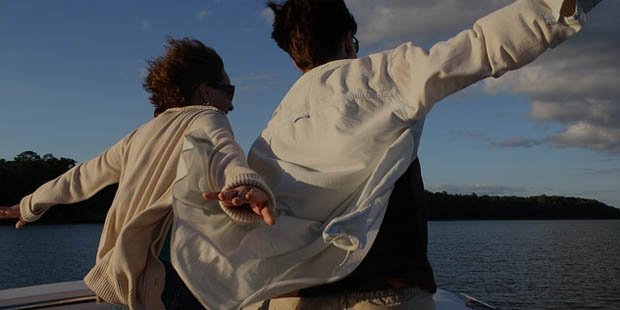 Much like change is the only constant; imbibe Happiness to the extent that it becomes an inevitable part of your journey. Life can throw its fair share of setbacks and hardships at you, sit back and brace yourselves with Happiness. Incorporate Happiness to such an extent that it becomes your means of survival.
4.Happiness is Doing What Makes You Happy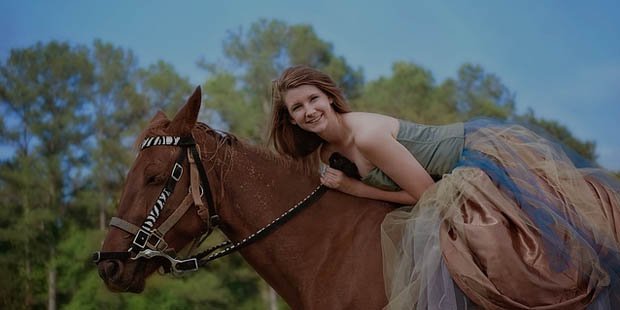 Often said than done, do things that make you happy. We pass of this piece of advice as if we've mastered it enough already. But honestly, people who indulge in activities that make them happy are prone to living a fuller life. If it doesn't account to your happiness, you shouldn't be doing it by all means. If you do what makes you happy, you're dispersing a tremendous part of your energy into it, and such energy will definitely yield the best returns, making you further happy.
5. Happiness is to Let Go and Forgive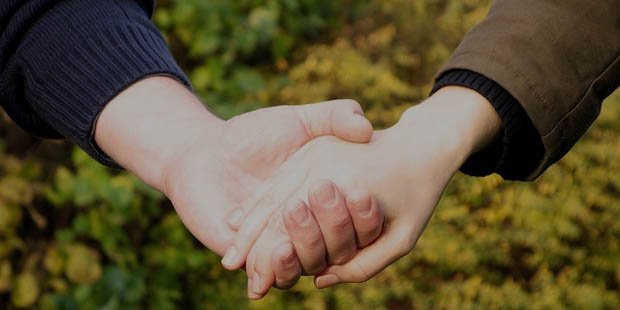 Forgive.Forget.Move on! Period!
We often come across people who upset us in one-way or the other. They either hurt us or betray us, leaving us filled with vengeance. But did you know the best revenge you could give them is, forgiveness.
Yes, because forgiveness will do a whole lot good to you. It will release you of negativity, making room for positive things to enter your life.
6. Happiness is Feeling Content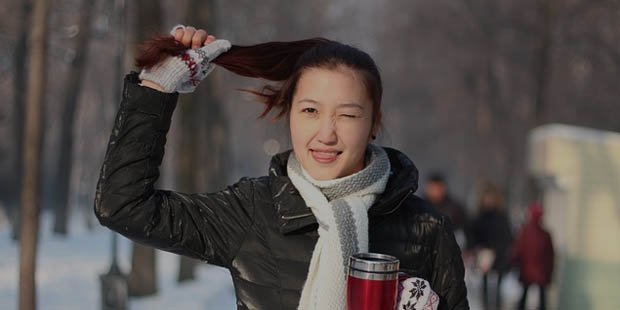 Happiness is often mistaken to be prudently excitement or laughter. Very few people experience Happiness in the form of feeling content. If you're satisfied with how life is, and what you're making out of it, you have enough reason to be happy. A sense of fulfillment and self-prophecy can be a good source of happiness. (Start Your Day Feeling Good)
7. Happiness is Exploring New Things in Life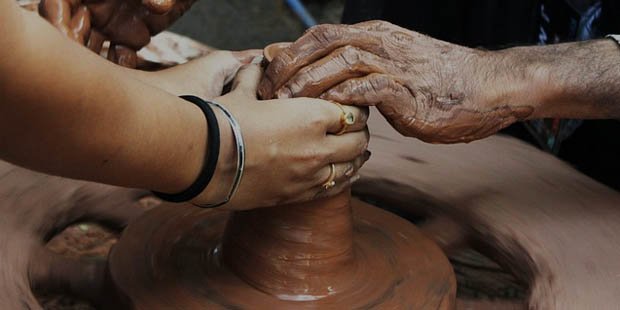 Go ahead and take chances. For, if one chance clicks right, you'll be rewarding yourself happiness, joy, content and a feeling of fulfillment. Yes, this attribute has a direct impact on your happiness levels. If you have an unquenchable thirst and wish to embrace new opportunities, you're in for a great delight with life's little treasures and gifts.
8. Happiness is, Going on a Vacation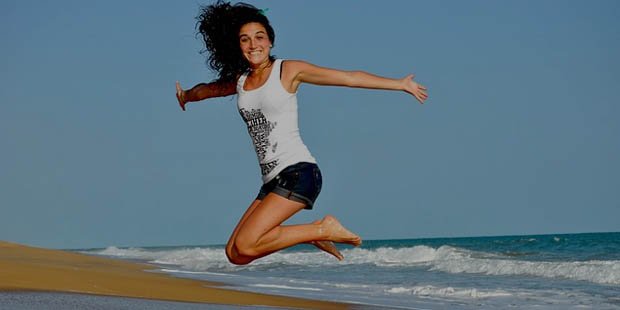 Every person needs a little place to wind up. Taking a break will not only help you explore yourself, but it will help you reflect on where you are and how you can Be Happier. Did you know research has found out that people who go on vacations are happier and loaded with energy, than those who don't take vacations? Gift yourself a vacation that will fill you with peace and rejuvenate you.
9. Happiness is Being Positive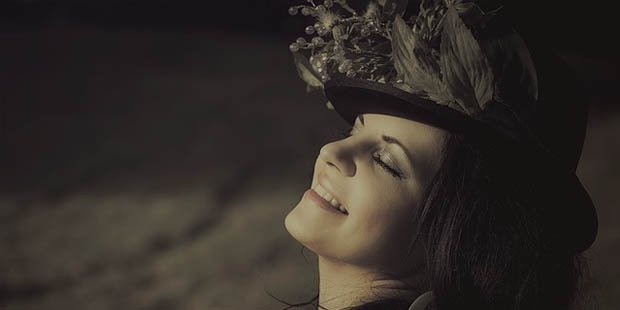 No man ever escaped the negativity web easily. It takes a lot off efforts to de-clutter negativity from our life. It is only when we shun out all the activities, people and things that bring us down; we make room for a more positive life.
10. Lastly, Most Importantly, Happiness is a Choice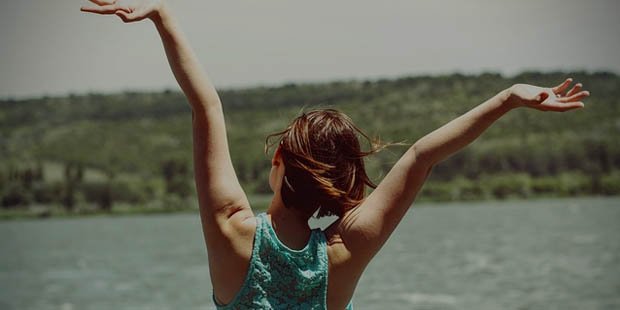 Peace of Mind Achieves Happiness
Happiness comes only to those who seek it, want it and wish it. It's a choice you make. A choice to think the wisest thoughts, a choice to leave all the bad and focus on all the good, a choice to do and focus on the things you love. Happiness doesn't necessarily mean having money, or a lavish house. It can be enjoying the simplicity of life and still portraying relentless energy.
We are certain, if happiness is manifested as a way of life, then every person will be a happy soul. Stand up, take charge, and choose to be happy today, and everyday henceforth.
Want to Be Successful?
Learn Secrets from People Who Already Made It
Please enter valid Email